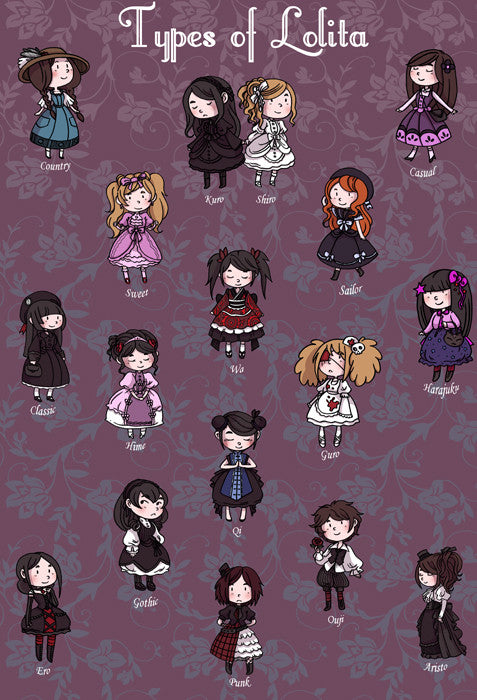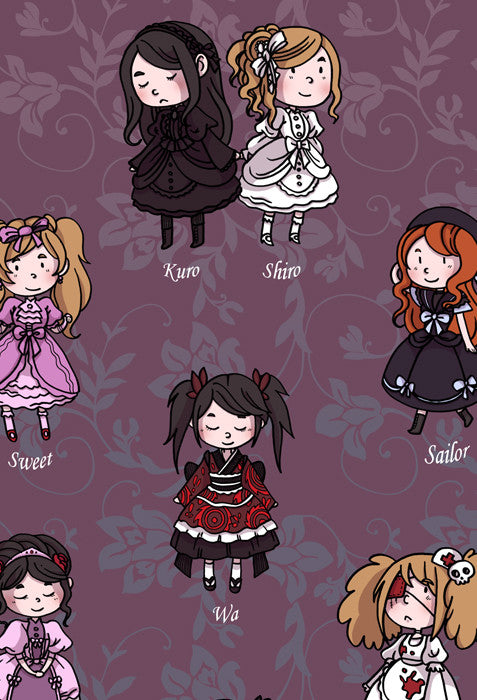 Translation missing: en.products.product.price.regular_price
$15.00
Translation missing: en.products.product.price.sale_price
$15.00
Translation missing: en.products.product.price.regular_price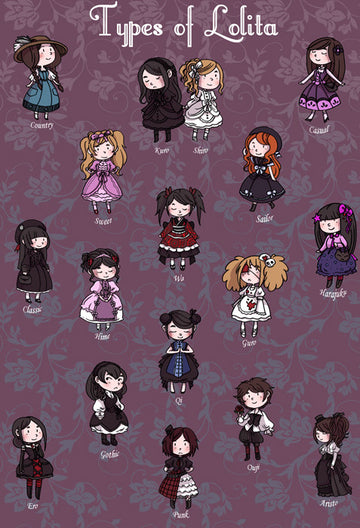 Types of Lolita print
Translation missing: en.products.product.price.regular_price
$15.00
Translation missing: en.products.product.price.sale_price
$15.00
Translation missing: en.products.product.price.regular_price
The philosophy of living beautifully
"Lolita" is a Japanese a street fashion subculture inspired primarily by the clothing and general aesthetics of the Rococo and Victorian periods. This fashion movement started in Japan in the 1980's and has evolved greatly since, focusing greatly on colors and garments quality. For many, a "Lolita Lifestyle" is more then a fashion choice. It's a way of living by surrounding yourself with things of beauty and by practicing old-fashioned hobbies such as embroidery.
This print features the different types of Lolitas styles and was created for the purpose of expanding the knowledge of Lolita Fashion.
Artist : Isabelle Melançon
Size : 11x17 inches
Collection: Namesake
Ships in 3-5 business days; not including weekend/holidays.