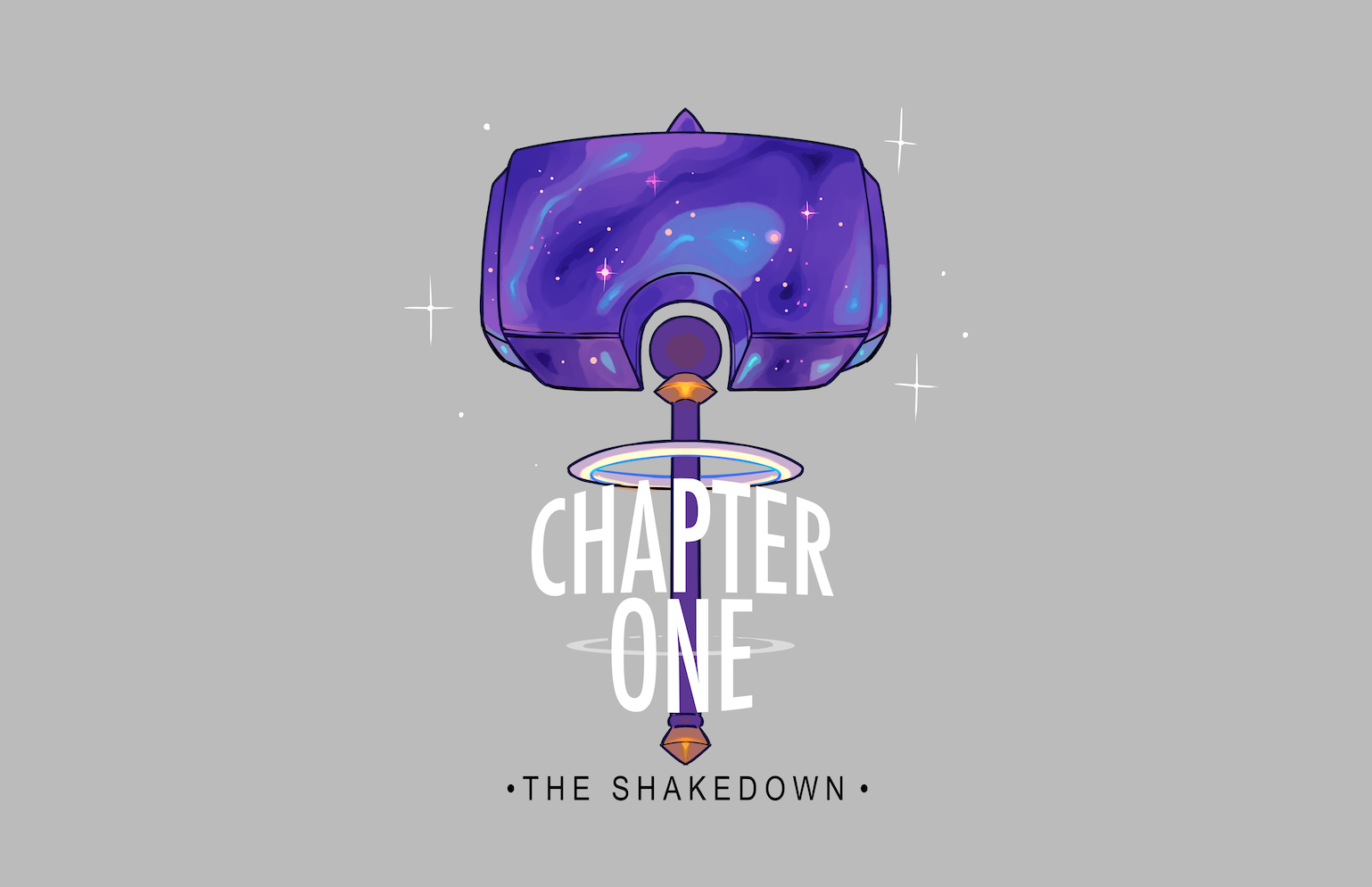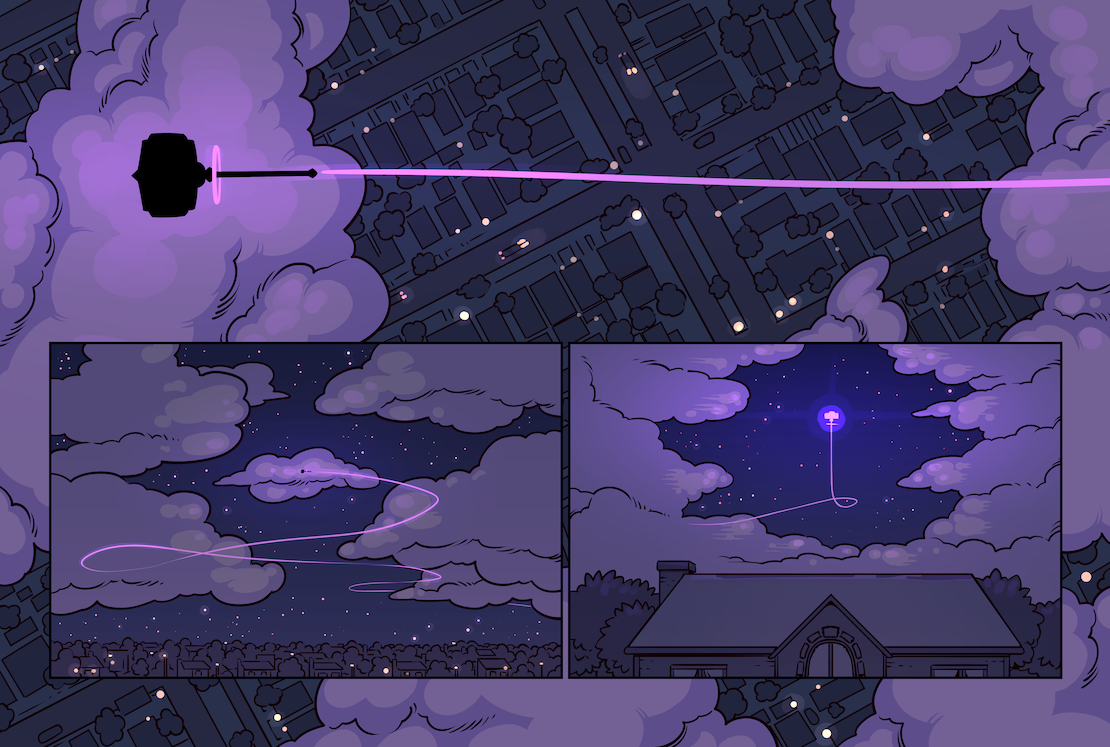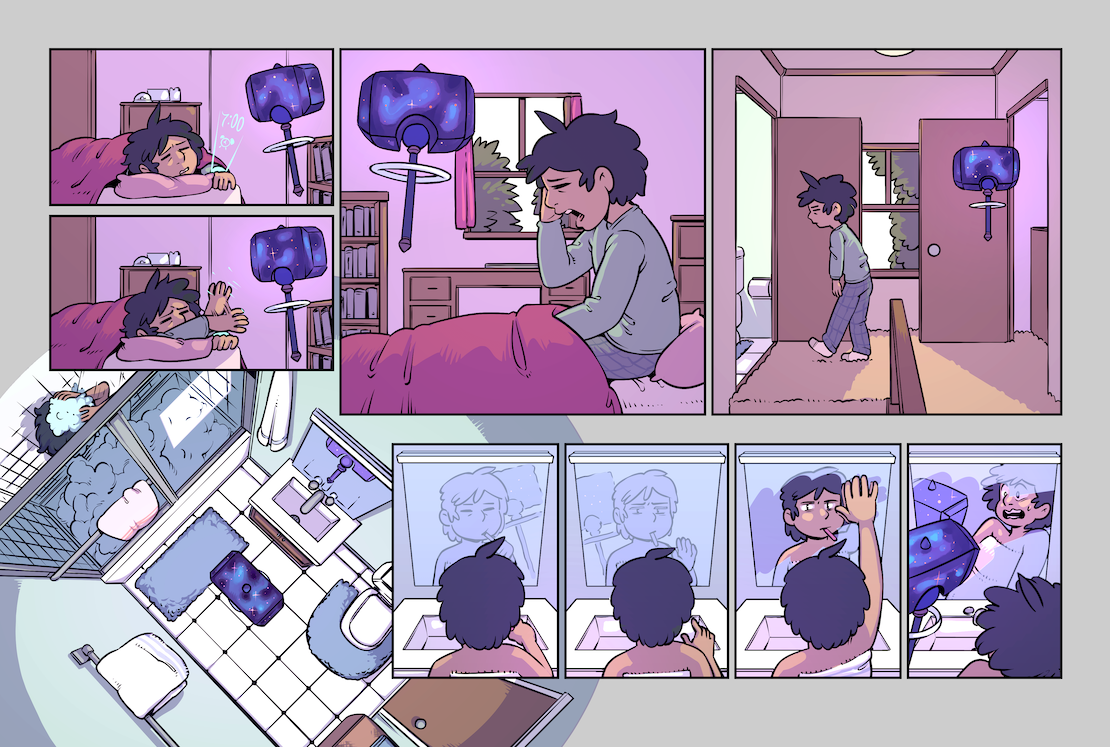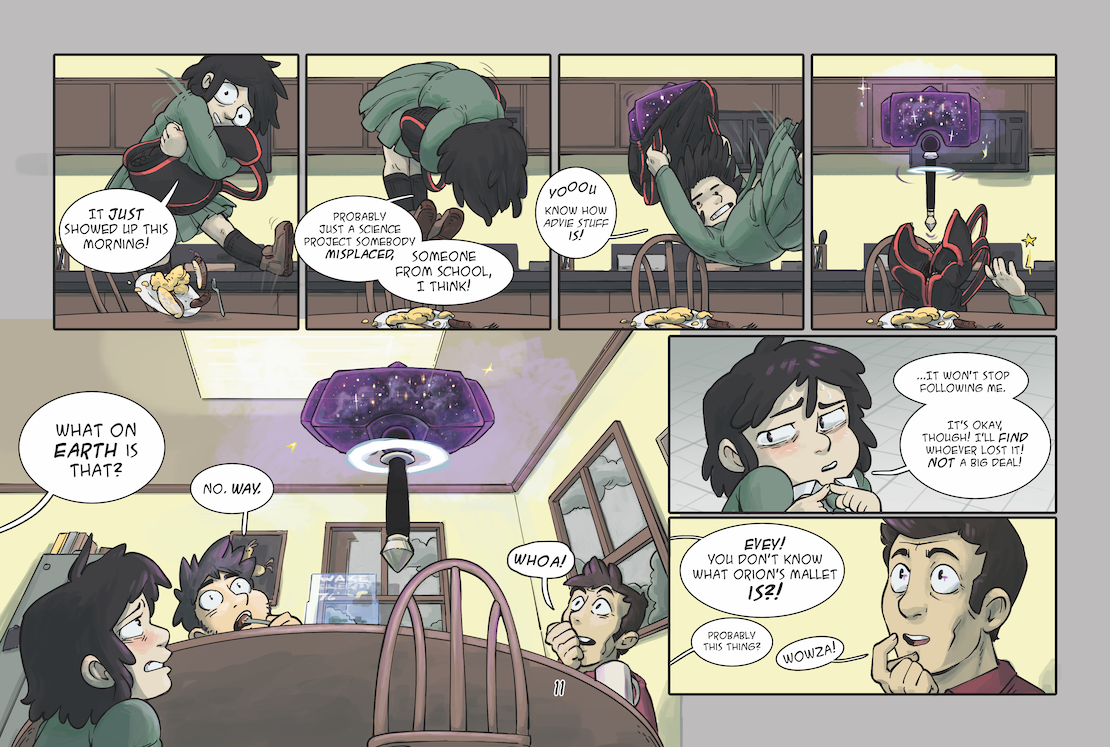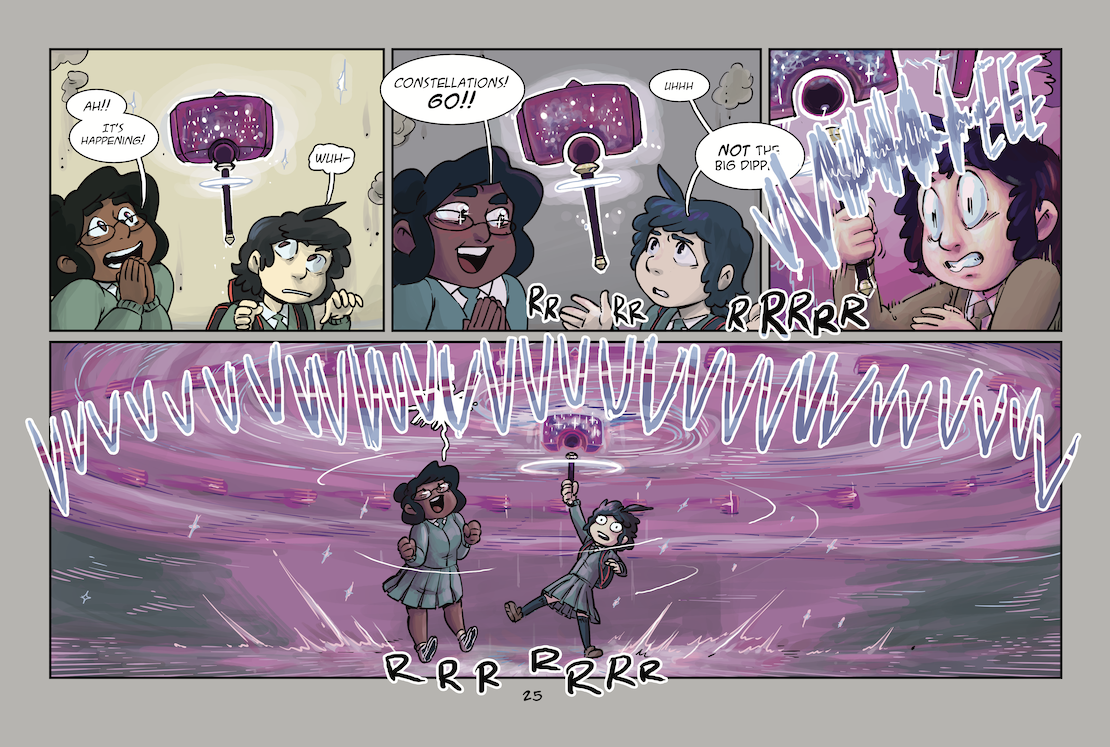 StarHammer - Book 1 - Chapter 1 - Ebook
Translation missing: en.products.product.price.regular_price
$1.00
Translation missing: en.products.product.price.sale_price
$1.00
Translation missing: en.products.product.price.regular_price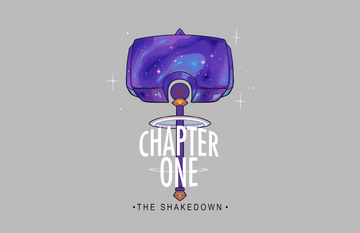 StarHammer - Book 1 - Chapter 1 - Ebook
Translation missing: en.products.product.price.regular_price
$1.00
Translation missing: en.products.product.price.sale_price
$1.00
Translation missing: en.products.product.price.regular_price
Evelyn Li becomes the new inheritor of Orion's Mallet, much to her chagrin and her best friend Izzy's delight. Can Evey shoulder the responsibility of being the new wielder of the Mallet? Her first test begins in the halls of Royce Academy.
This Ebook contains Chapter 1 of Book 1 of Starhammer, The Shakedown.
31 pages, full colour.
You can read also read the full webcomic online!
| | |
| --- | --- |
| Title | StarHammer - Book 1 - Chapter 1 - Ebook |
| Collections | StarHammer |