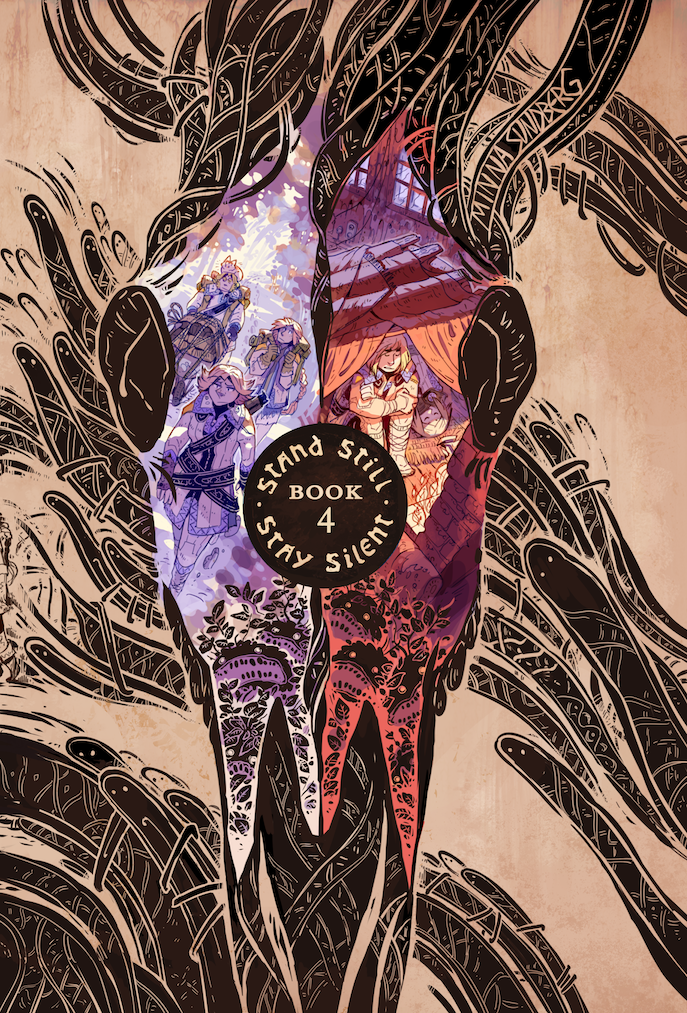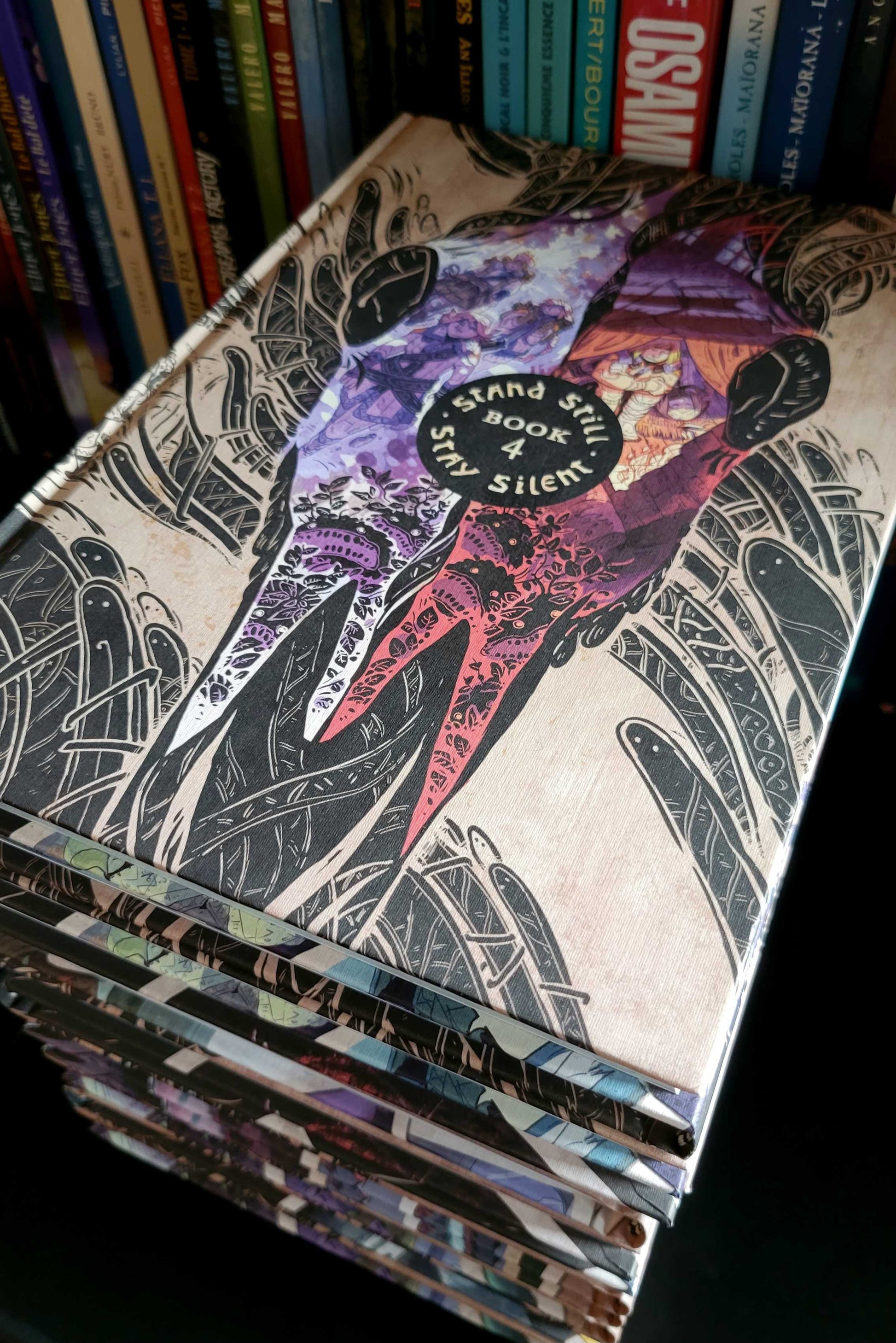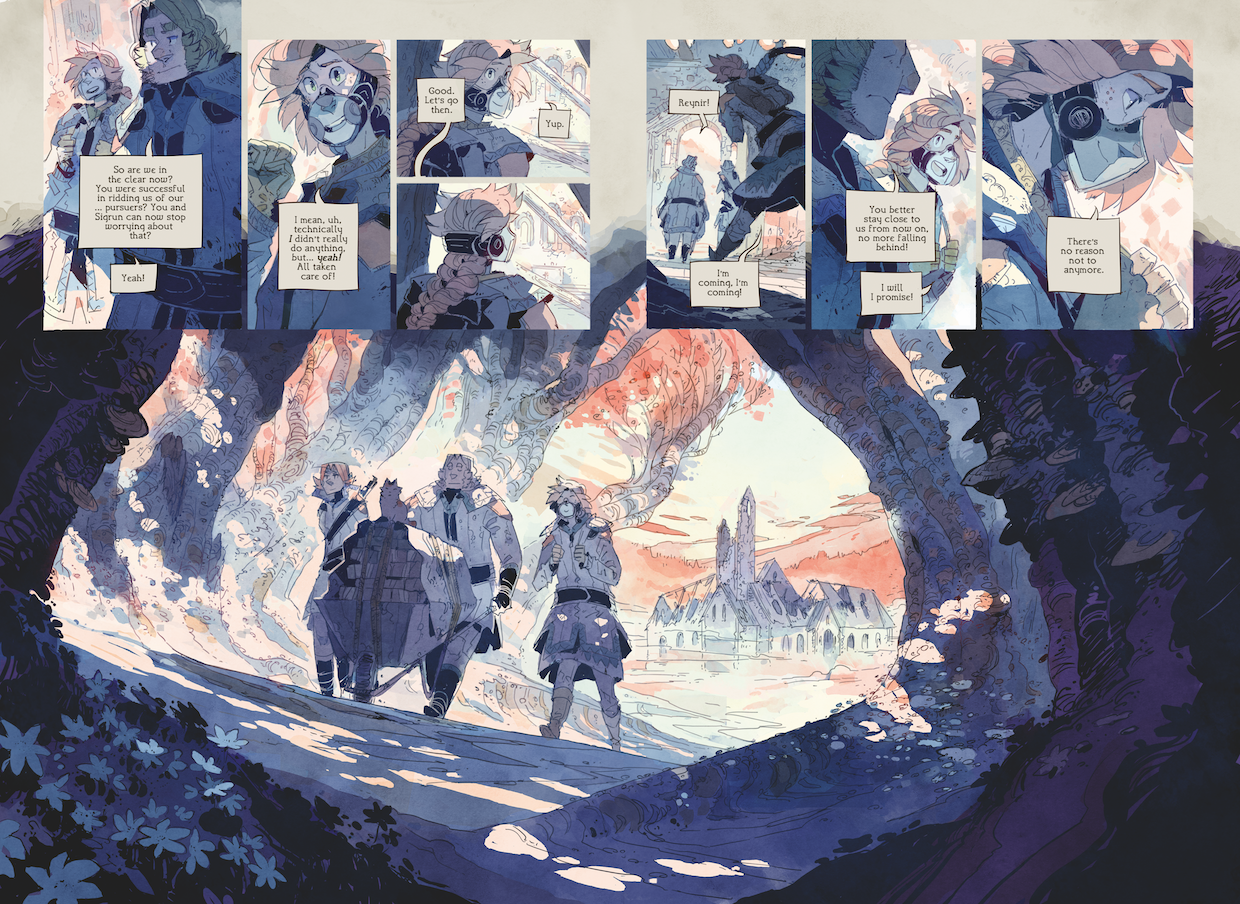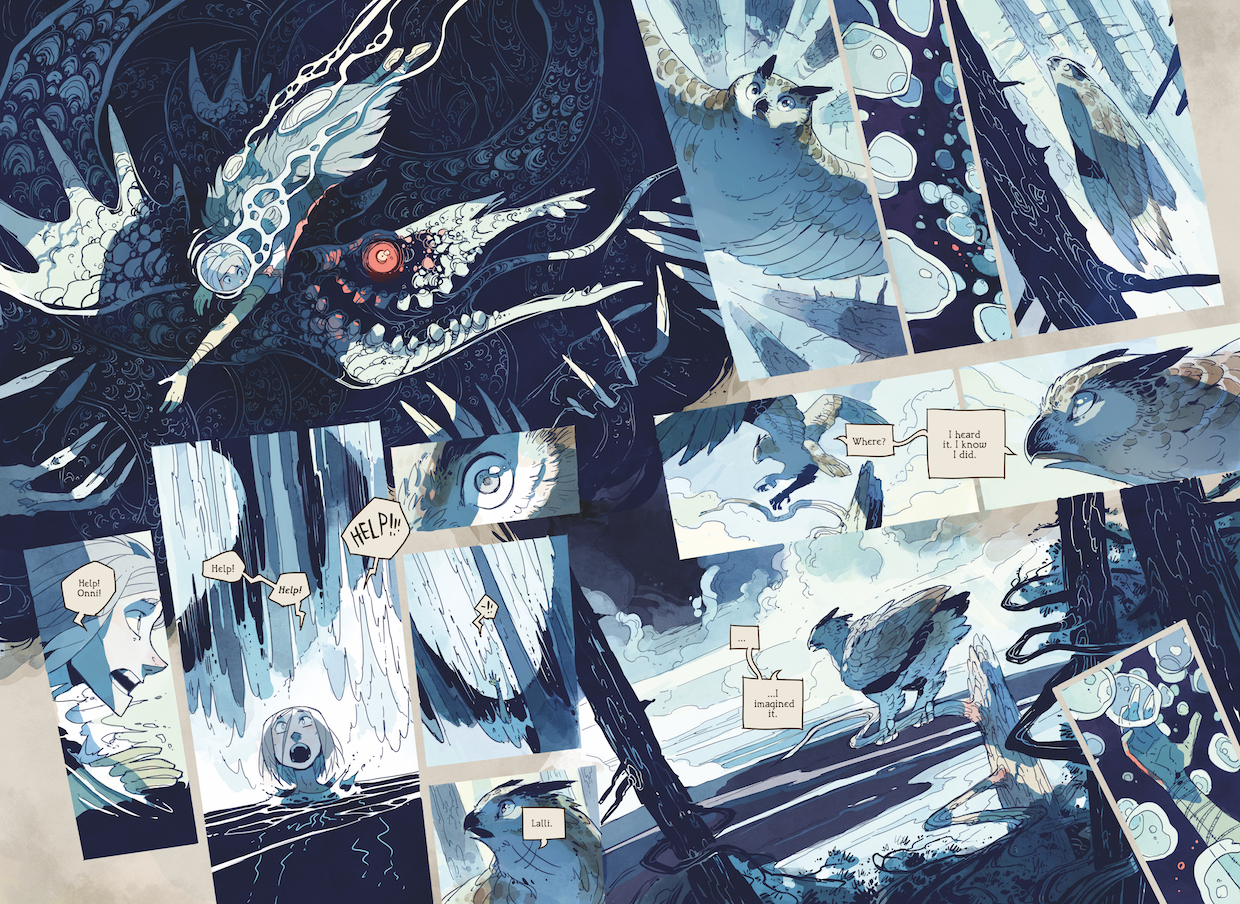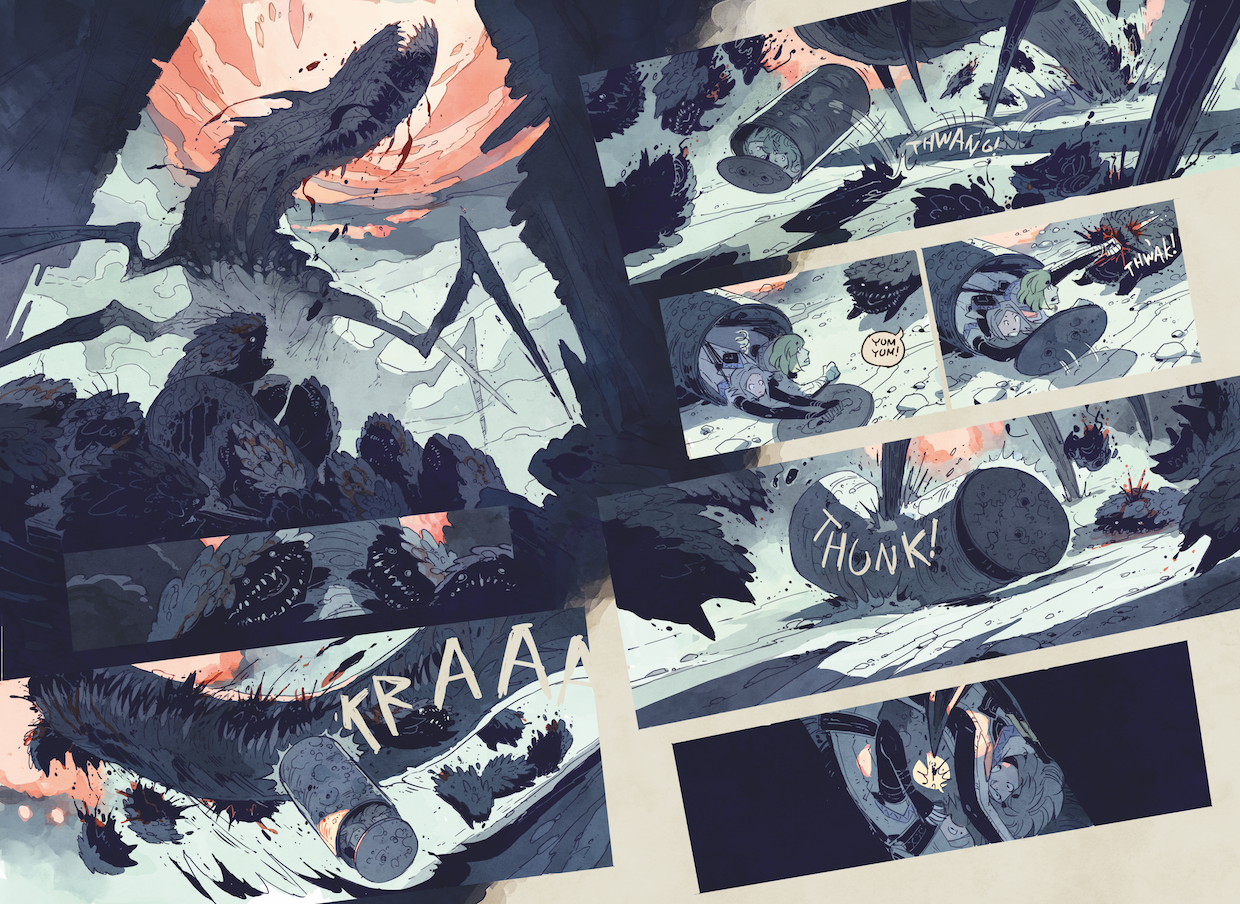 Stand Still Stay Silent - Book 4
Translation missing: en.products.product.price.regular_price
$6.00
Translation missing: en.products.product.price.sale_price
$6.00
Translation missing: en.products.product.price.regular_price
90 years ago, a cataclysmic pandemic turned the Old World into a place of silence and fear. An underfunded, questionably selected, rag-tag team of explorers (and a cat) are assembled and launched into the Old World in a search for books - valuable relics of their past.
The team is splintered after the loss of a dear friend, as well as their means of transportation and shelter.  Now more than ever, the fractured team has to rely on their cunning, their bond and the strange powers some of them possess to navigate the Silent World, and to outrun the increasingly unsettling ghosts and trolls that are tracking them. 
Contain Chapters 17 to 21 of the webcomic as well as bonus content and corresponds to the end of Adventure 1 of the story.

You can read the comic in full online.