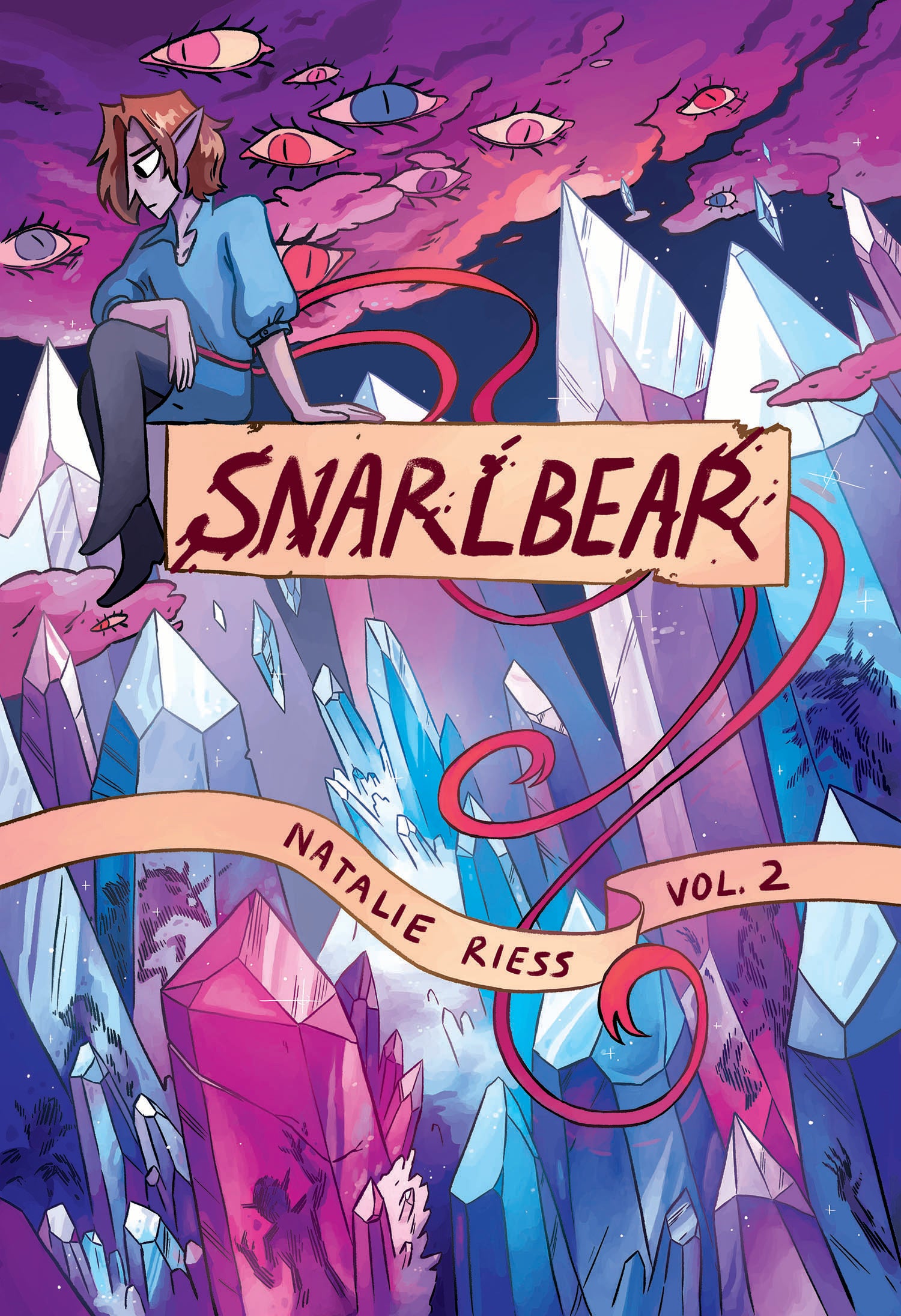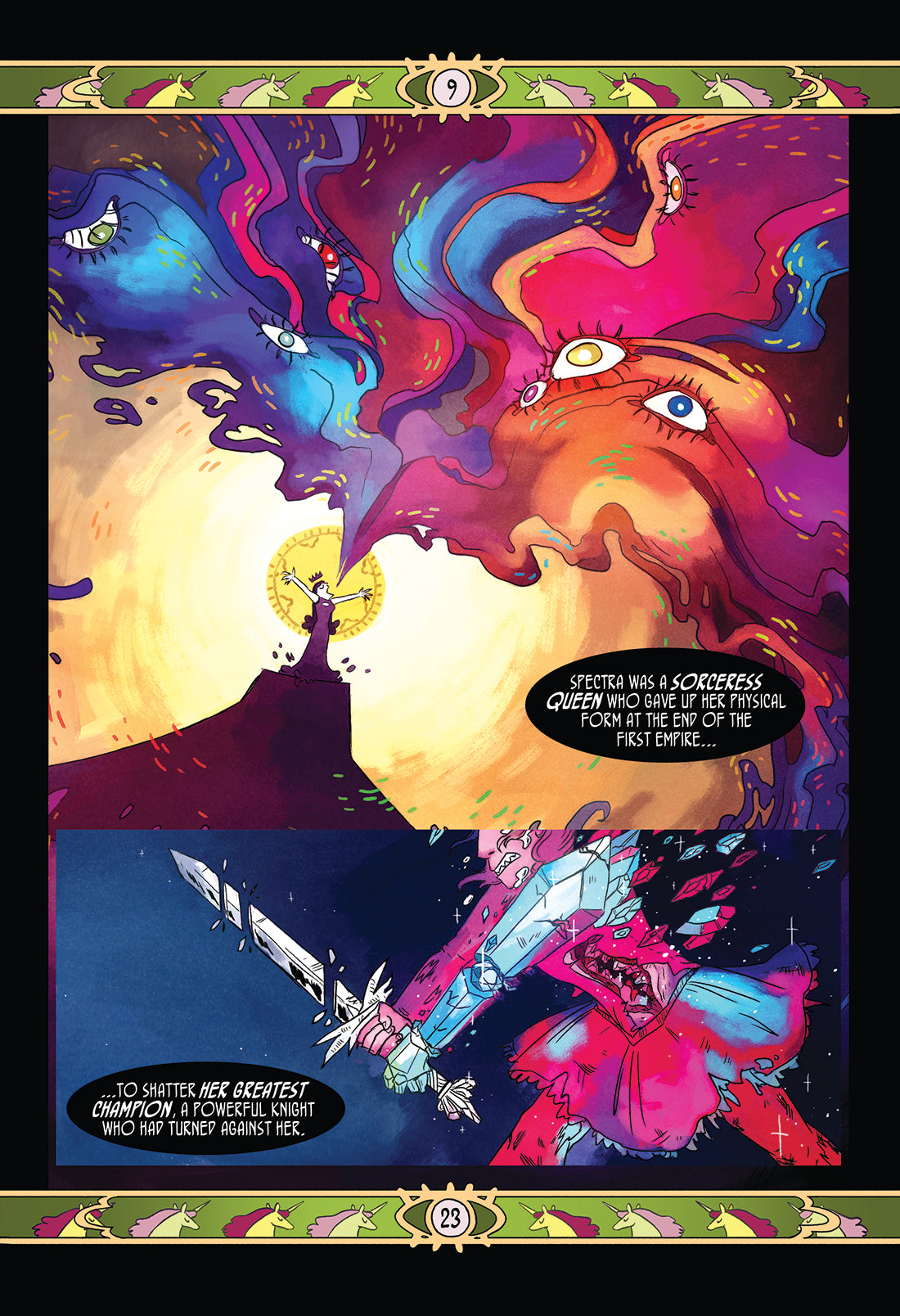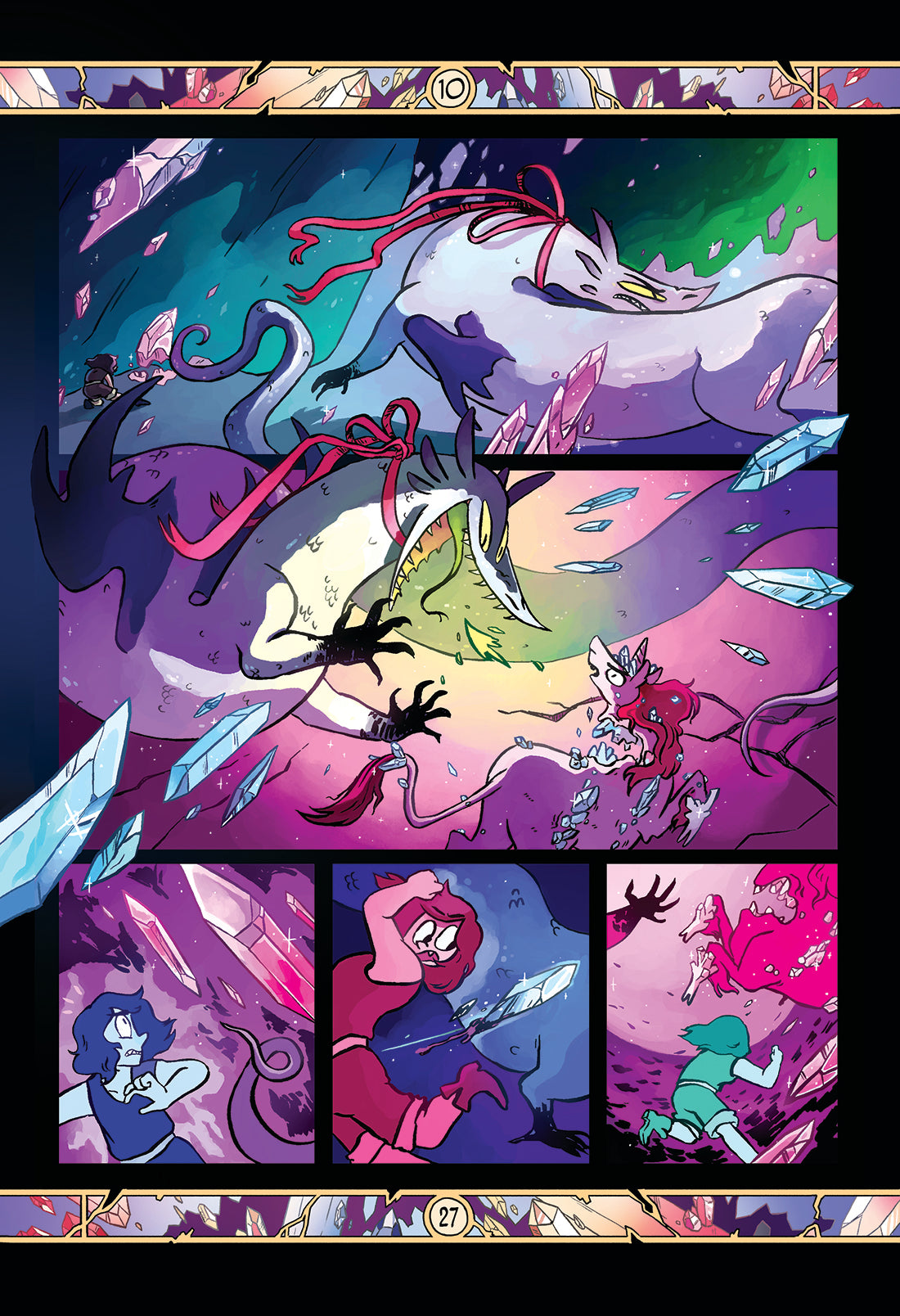 Translation missing: en.products.product.price.regular_price
$20.00
Translation missing: en.products.product.price.sale_price
$20.00
Translation missing: en.products.product.price.regular_price
Snarlbear is a dark fantasy adventure following the exploits of Daisy Snarlbear, a girl exploring a brightly colored, monster-infested otherworldly land called the Rainbow Dimension. Daisy finds her place in this unforgiving polychrome hellscape as a monster fighter for hire but soon becomes embroiled in a royal unicorn coup, a quest for a magical eyeball, and a journey that reveals that the most dangerous monsters may have been the ones inside her all along.
Traditionally inked and digitally painted, Snarlbear is heavy on dreamlike, fantastic imagery with searing experimental color palettes, creature designs, and action sequences with a dash of friendship and fantasy drama. 
The webcomic ran online for 5 years (2012-2017).
The Complete Comic collection of Snarlbear is a matching set of 2 books covering all 10 chapters of the comic, plus all the watercolor chapter covers, an epilogue, and bonus content! Book 2 is the second half of the complete collection. Book 1 can be found here.