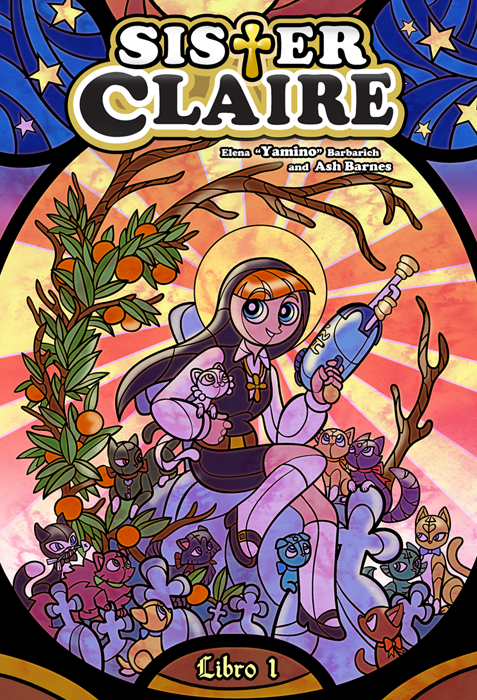 Sister Claire Volume 1 - Ebook Format
Translation missing: en.products.product.price.regular_price
$4.99
Translation missing: en.products.product.price.sale_price
$4.99
Translation missing: en.products.product.price.regular_price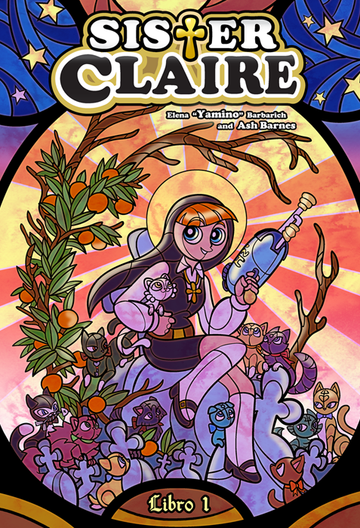 Sister Claire Volume 1 - Ebook Format
Translation missing: en.products.product.price.regular_price
$4.99
Translation missing: en.products.product.price.sale_price
$4.99
Translation missing: en.products.product.price.regular_price
In the troubled aftermath of a great war between Witches and her fellow Nuns, novice Sister Claire just wants a purpose. Her prayers are answered when the beautiful blue businesswoman Gabrielle explodes from Claire's toilet and informs her she's pregnant with the new Messiah.
As her simple black-and-white world gives way to a startling technicolor reality, Sister Claire realizes her "purpose" may put her in for more than she bargained for: a kaleidoscopic adventure to learn more about the Nuns' dubious crusade against the Witches and prevent history from repeating itself.
Author: Elena "Yamino" Barbarich
Pages: 222 pages
Format: Full color - PDF
Collection: Sister Claire
The comic is still ongoing and can be read here.
| | |
| --- | --- |
| Title | Sister Claire Volume 1 - Ebook Format |
| Collections | Sister Claire |