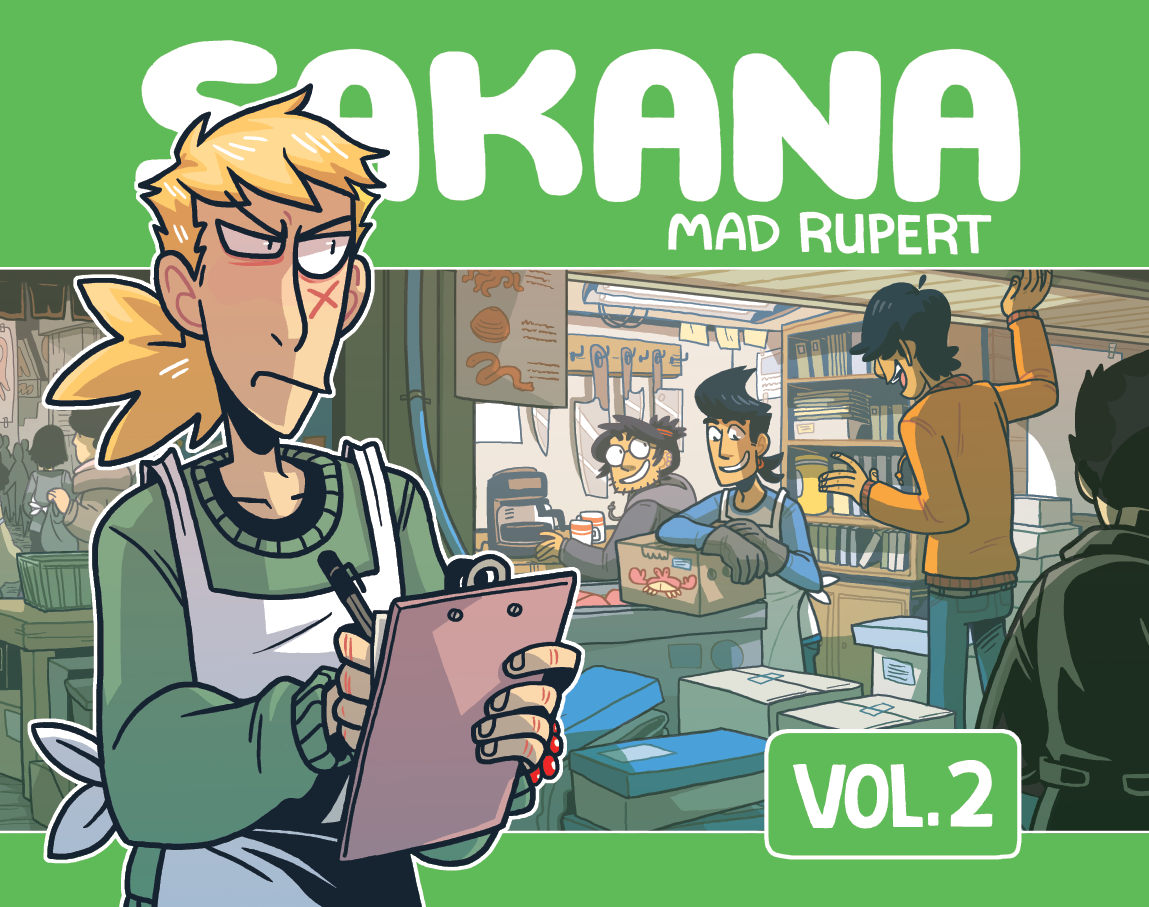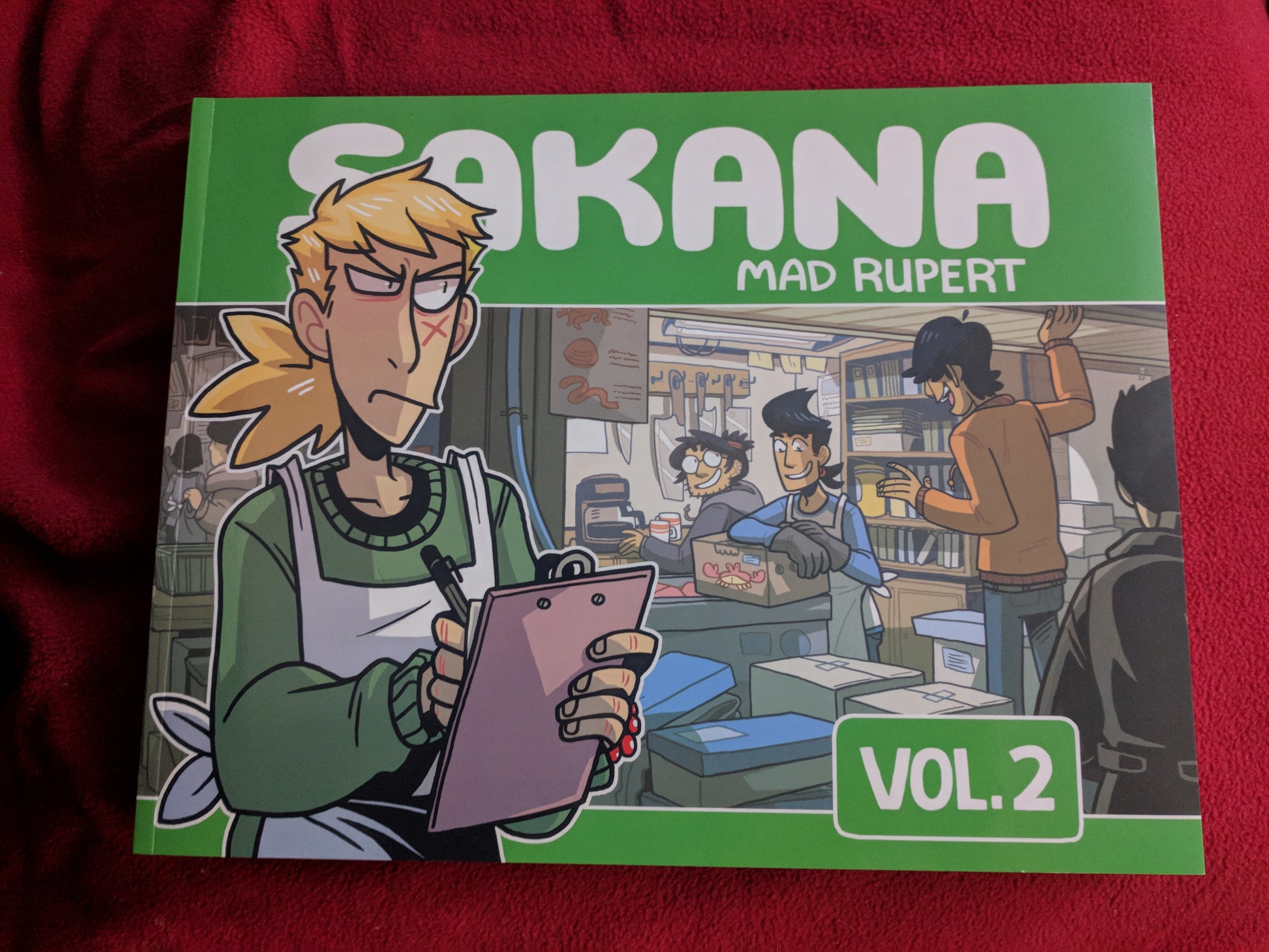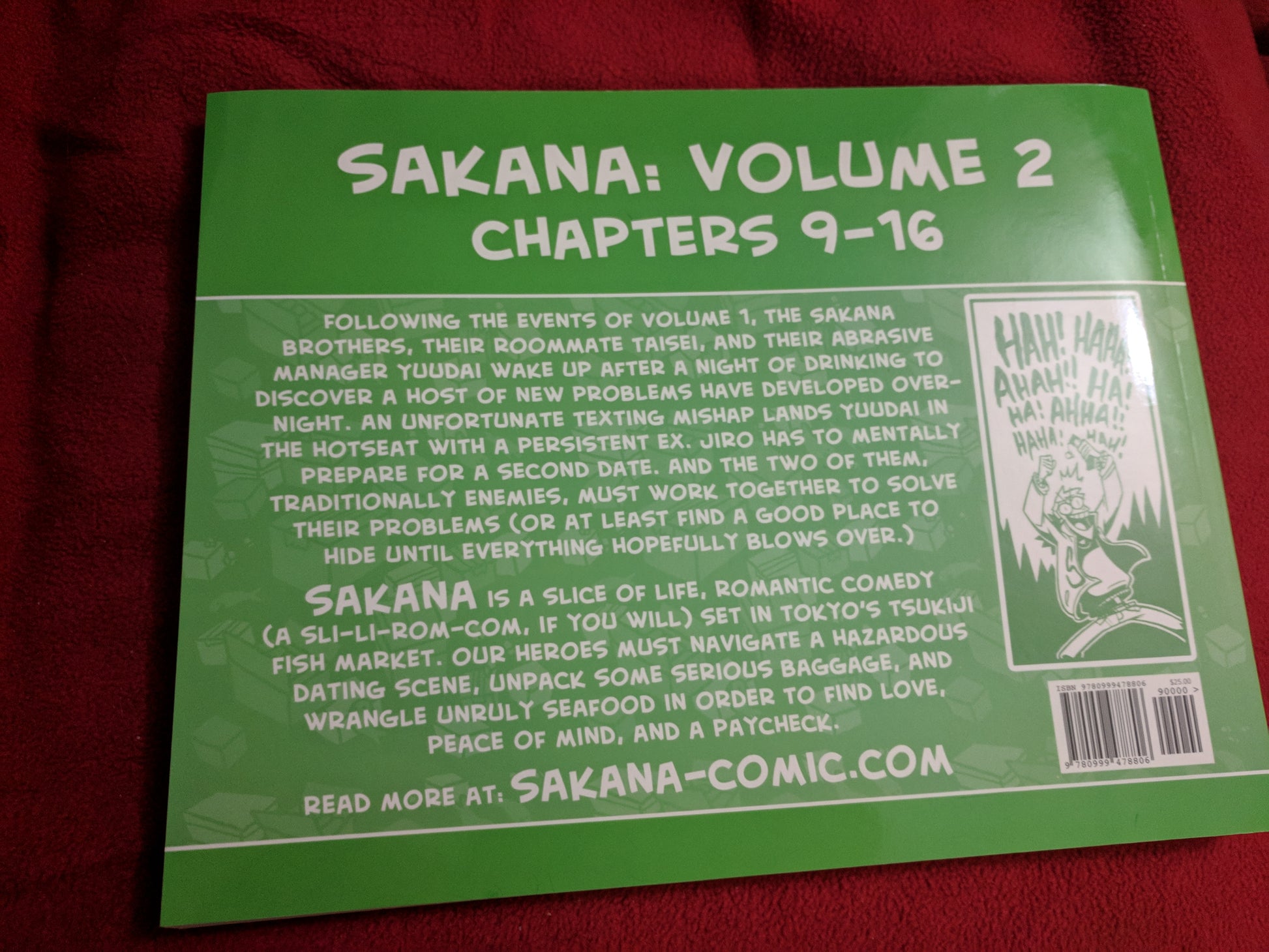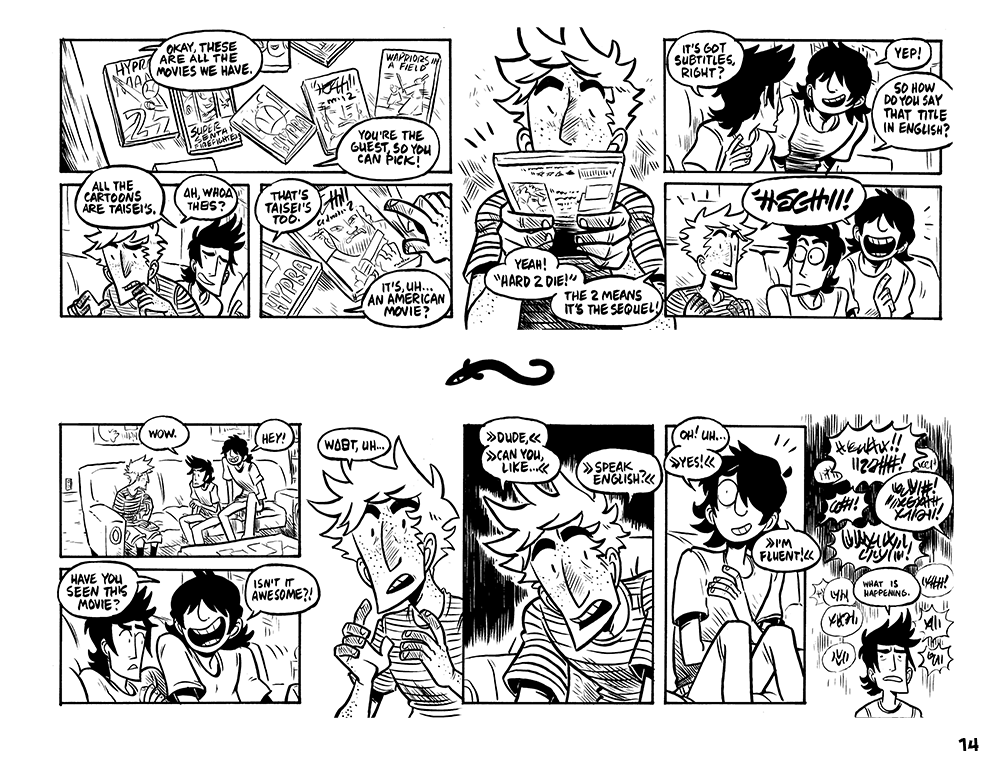 Translation missing: en.products.product.price.regular_price
$25.00
Translation missing: en.products.product.price.sale_price
$25.00
Translation missing: en.products.product.price.regular_price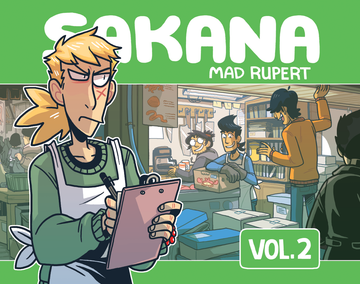 Sakana Volume 2
Translation missing: en.products.product.price.regular_price
$25.00
Translation missing: en.products.product.price.sale_price
$25.00
Translation missing: en.products.product.price.regular_price
SAKANA is a slice of life, romantic comedy (a sli-li-rom-com, if you will) set in Tokyo's Tsukiji Fish Market. Our heroes must navigate a hazardous dating scene, unpack some serious baggage, and wrangle unruly seafood in order to find love, peace of mind, and a paycheck.
Following the events of Volume 1, the Sakana brothers, their roommate Taisei, and their abrasive manager Yuudai wake up after a night of drinking to discover a host of new problems have developed overnight. An unfortunate texting mishap lands Yuudai in the hotseat with a persistent ex. Jiro has to mentally prepare for a second date. And the two of them, traditionally enemies, must work together to solve their problems (or at least find a good place to hide until everything hopefully blows over.)
Kickstarted in 2017, Sakana Volume 2 is a 128-page softcover book. 
Size: 11" x 8.5" landscape