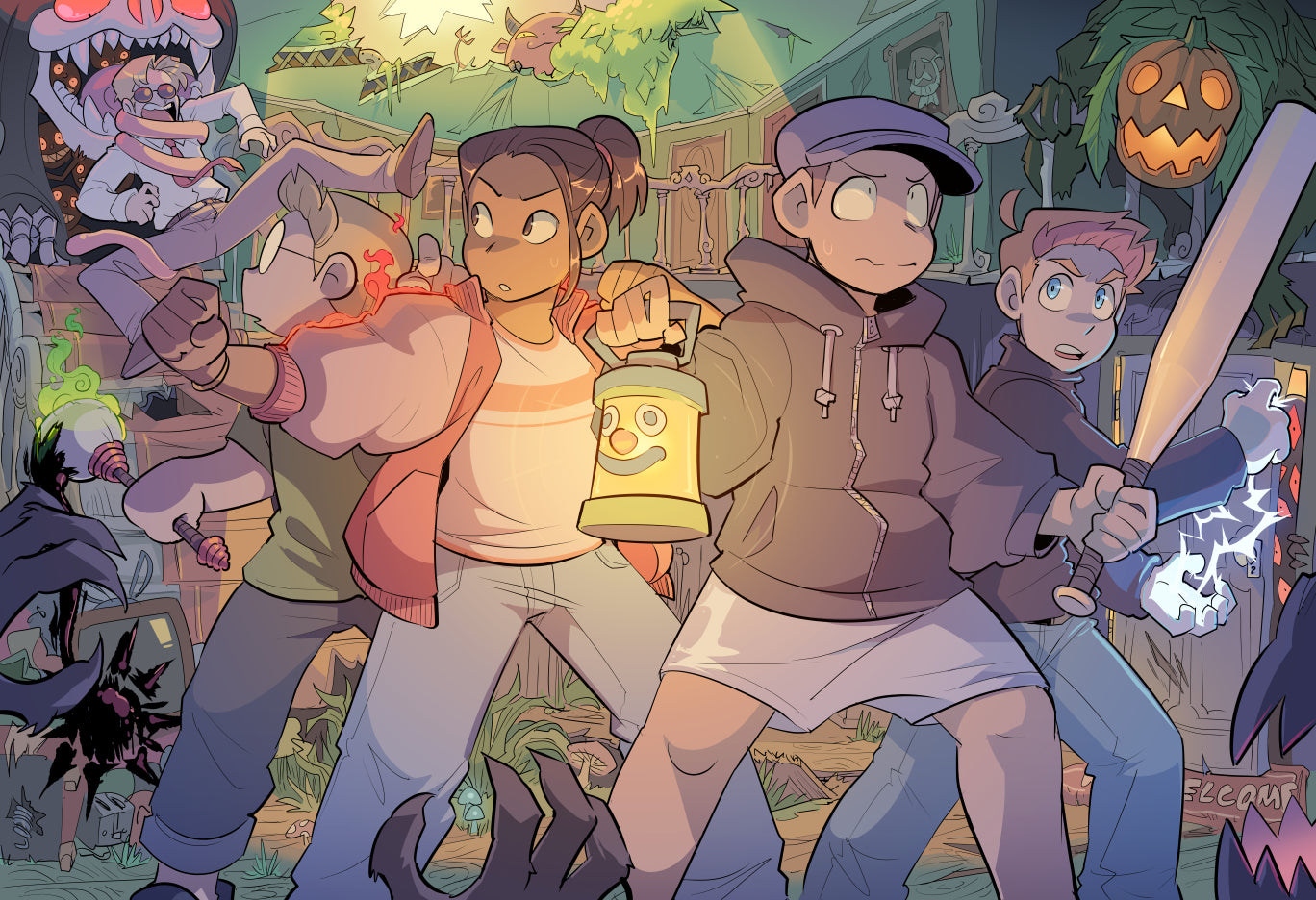 Paranatural - Haunted House print
Translation missing: en.products.product.price.regular_price
$15.00
Translation missing: en.products.product.price.sale_price
$15.00
Translation missing: en.products.product.price.regular_price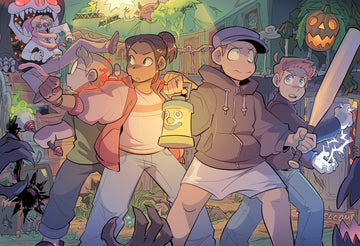 Paranatural - Haunted House print
Translation missing: en.products.product.price.regular_price
$15.00
Translation missing: en.products.product.price.sale_price
$15.00
Translation missing: en.products.product.price.regular_price
Haunted House
High quality print featuring the characters of Paranatural.

Well, folks. We tallied the polls, hired consulting firms, leafed through the tattered and yellowed scraps at the bottom of the suggestion box... and at long last decided to make another print starring Paranatural's most popular character: the weird lamp with a clown face from chapter 2. Hang this poster over the ominous cracks forming in the wall of YOUR haunted house today—not only will it muffle the nightly whispers that recite your sins in strange languages you swear you never learned, it will also serve as an aesthetically pleasing archetypal reminder of all your favorite Activity Club adventures! See Mr. Spender in peril anytime you want!

Artist : Zack Morrison
Size : 13x19 inches
Collection: Paranatural
Ships in 3-5 business days; not including weekend/holidays.