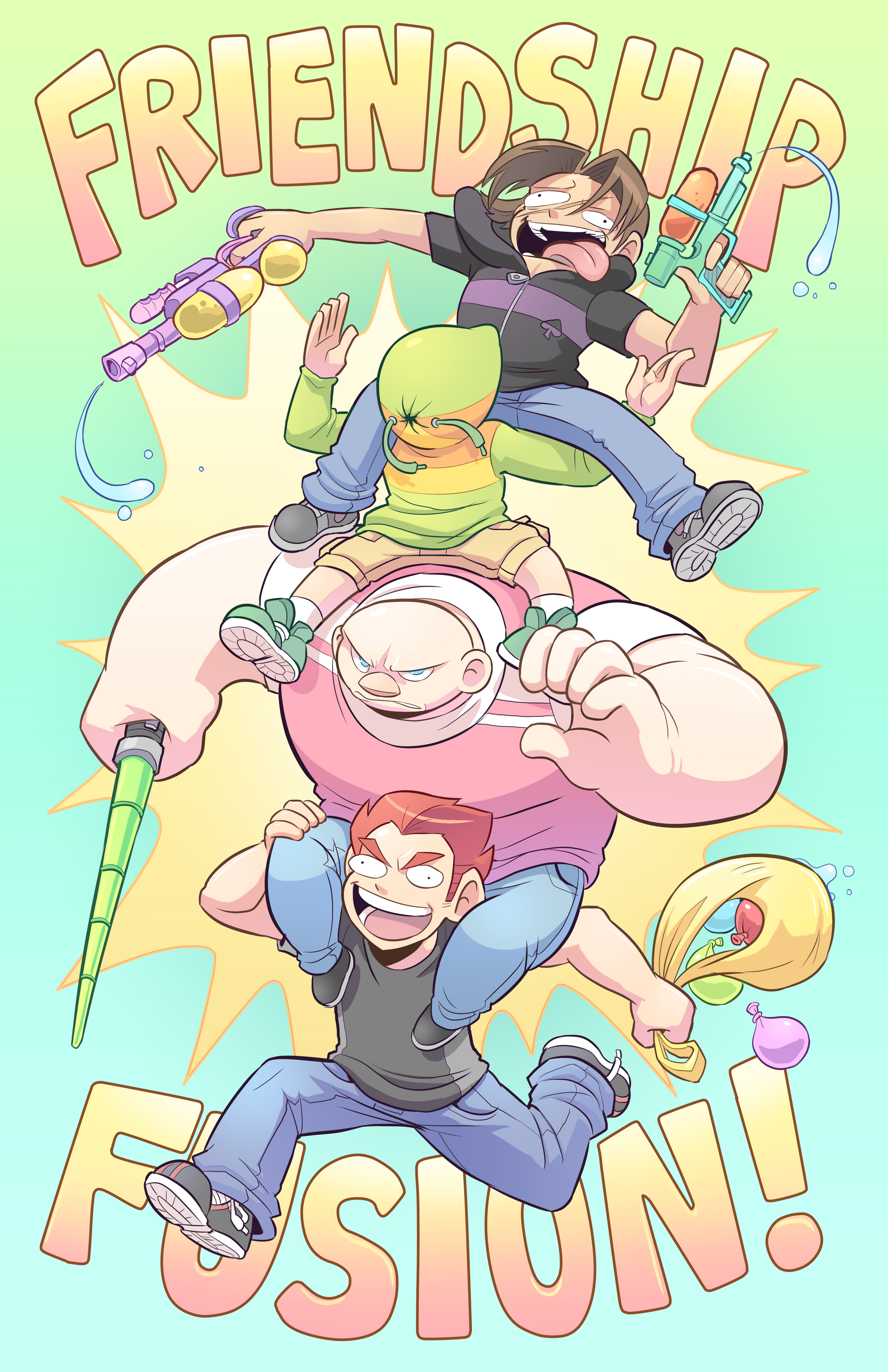 Paranatural - Friendship Fusion print
Translation missing: en.products.product.price.regular_price
$15.00
Translation missing: en.products.product.price.sale_price
$15.00
Translation missing: en.products.product.price.regular_price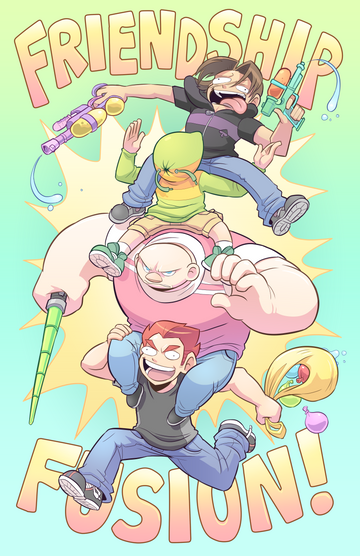 Paranatural - Friendship Fusion print
Translation missing: en.products.product.price.regular_price
$15.00
Translation missing: en.products.product.price.sale_price
$15.00
Translation missing: en.products.product.price.regular_price
Commemorated in this poster print, the Johnny gang's ultimate technique multiplies their brainpower and powerpower fourfold by fusing them into one being. Asked for comment, local tween Maxwell Puckett, who has survived an encounter with a partial Friendship Fusion, remarked "get away from me, Suzy" and "anything times zero is still zero," like some kind of math nerd. In conclusion, the Friendship Fusion is a combination of contrasts.
Artist: Zack Morrison
Size: 11x17 inches 
Collection: Paranatural
Ships in 3-5 business days; not including weekend/holidays.