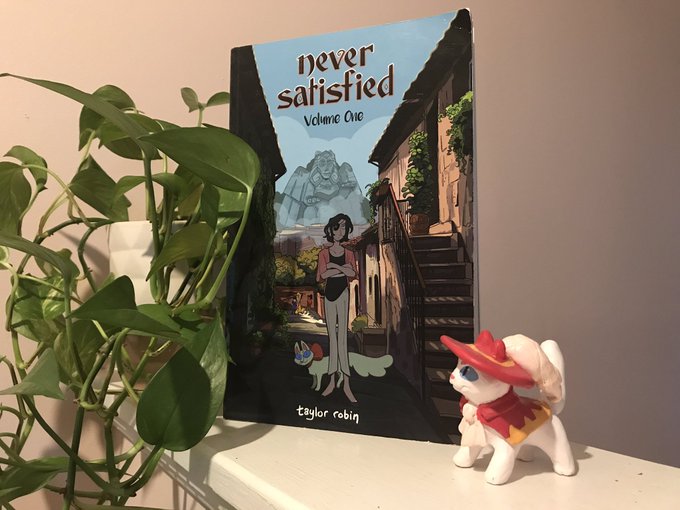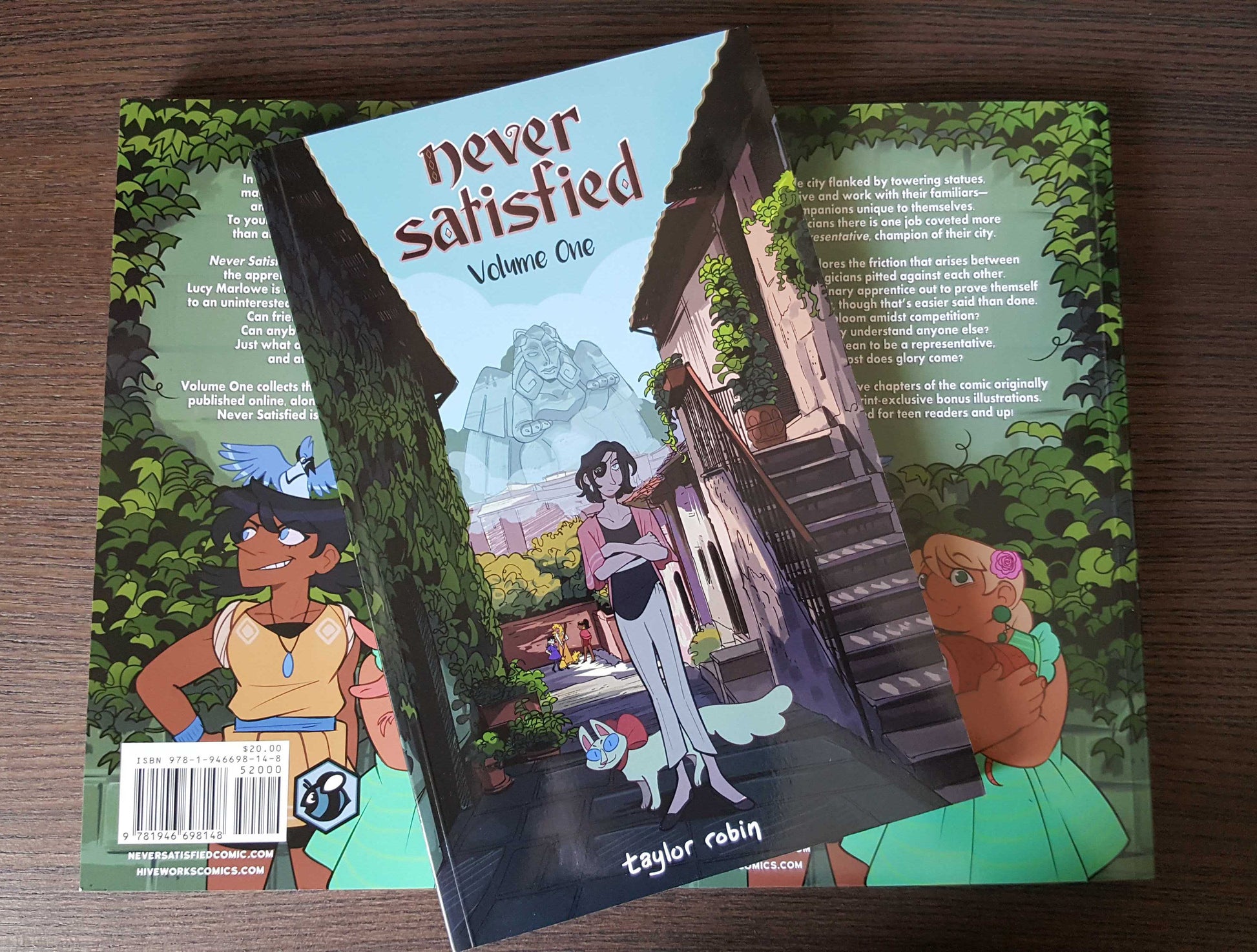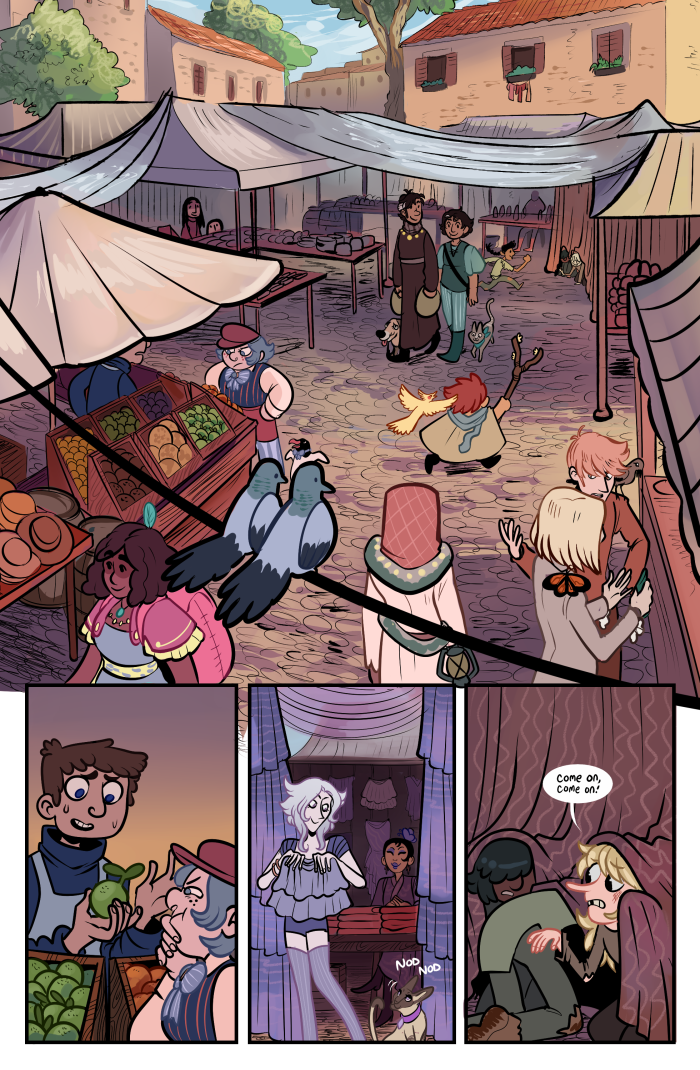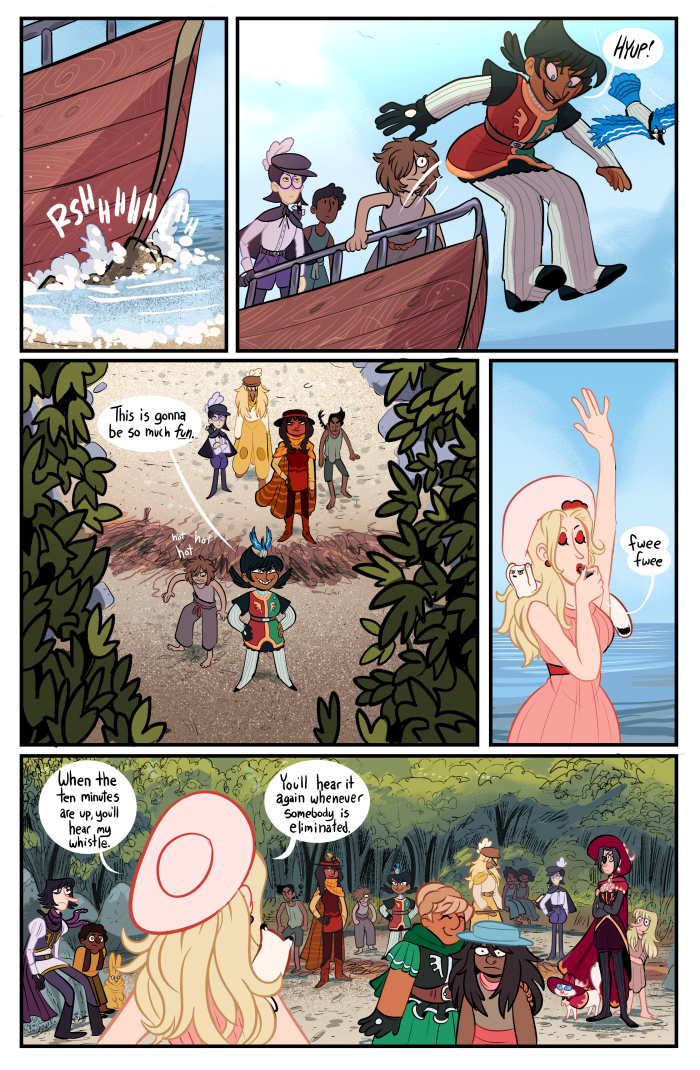 Never Satisfied Volume 1 Softcover
Translation missing: en.products.product.price.regular_price
$20.00
Translation missing: en.products.product.price.sale_price
$20.00
Translation missing: en.products.product.price.regular_price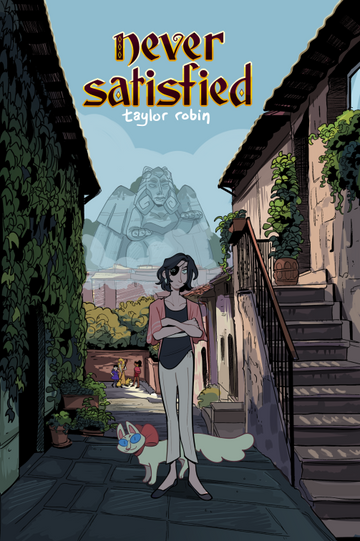 Never Satisfied Volume 1 Softcover
Translation missing: en.products.product.price.regular_price
$20.00
Translation missing: en.products.product.price.sale_price
$20.00
Translation missing: en.products.product.price.regular_price
In a sea-side city flanked by two towering statues, all magicians have an animal familiar as a companion, and use their skills in everyday work that ranges from baking to protection. A unique occupation, coveted by many and open to all with magic, is the one of Representative, a champion to the city.

Never Satisfied is a tale the explores the friction that arises between the young magic apprentices pitted against each other in the contest to become the Representative. It stars Lucy Marlowe, a non-binary apprentice out to prove themselves, though that's easier said than done... Can friendship bloom amist competition? Can anybody truly understand anyone else? Just what does it mean to be a Representative, and at what cost does glory come?

Volume One collects the first five chapters of the comic originally published online alongside a few exclusive bonus illustrations. Never Satisfied is oriented at teen readers and up!
Softcover, Full color, 256 pages.