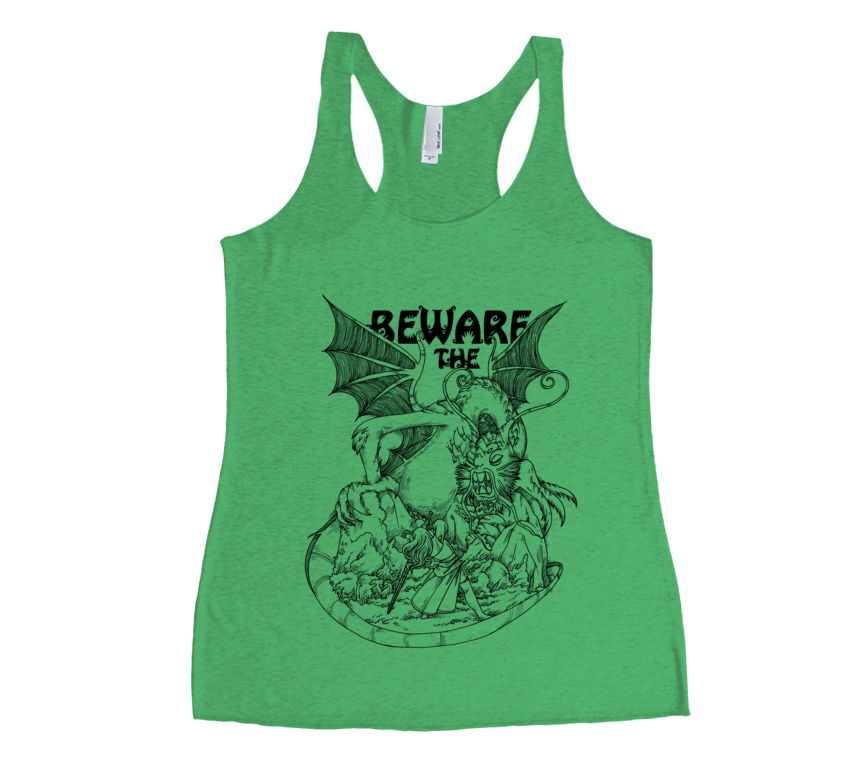 Namesake - Beware the Jabberwock Tank
Translation missing: en.products.product.price.regular_price
$20.00
Translation missing: en.products.product.price.sale_price
$20.00
Translation missing: en.products.product.price.regular_price
Beware the Jabberwock 

Beware the Jabberwock, my son!
The jaws that bite, the claws that catch!
Beware the Jubjub bird, and shun
The frumious Bandersnatch!
Inspired by Lewis Carroll's incomparable poem and the vintage illustration John Tenniel made of said poem, this vintage look fairy tale shirt will be sure to put the Snicker Snack in vorpal when you wear it.
Printed on Next Level Tri-Blend 6733 Racerback Tank.
Collection: Namesake