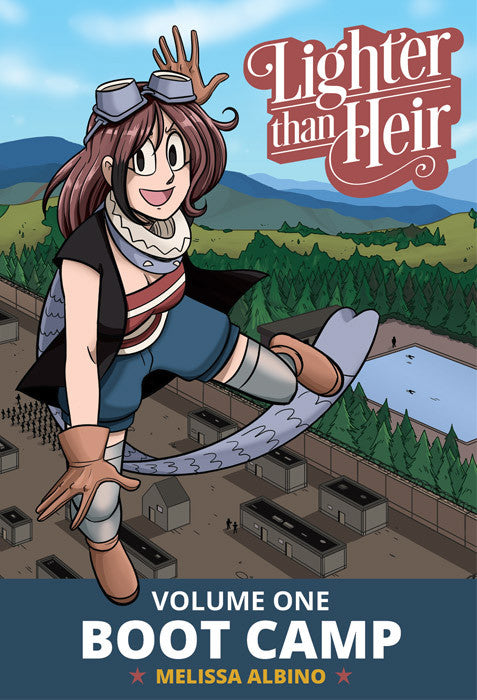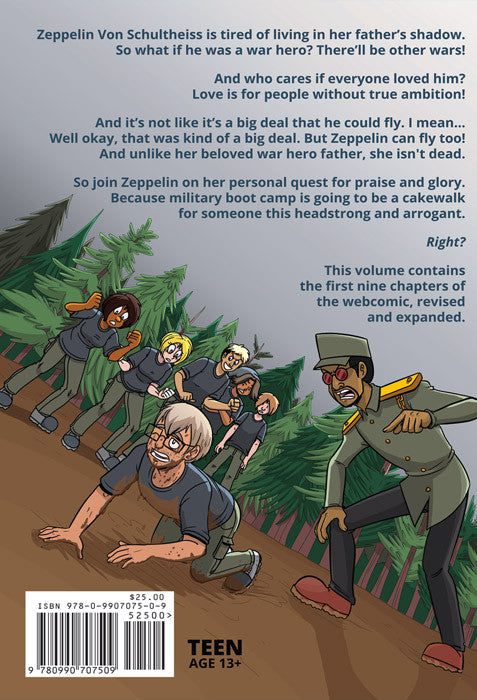 Lighter than Heir Volume 1: Boot Camp
Translation missing: en.products.product.price.regular_price
$25.00
Translation missing: en.products.product.price.sale_price
$25.00
Translation missing: en.products.product.price.regular_price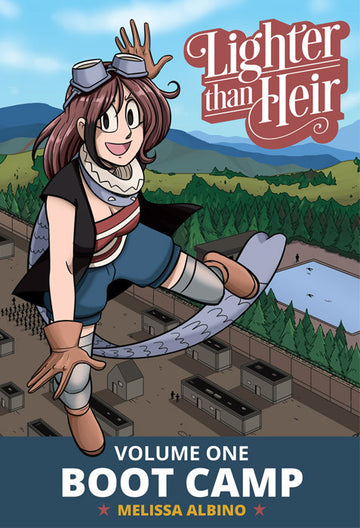 Lighter than Heir Volume 1: Boot Camp
Translation missing: en.products.product.price.regular_price
$25.00
Translation missing: en.products.product.price.sale_price
$25.00
Translation missing: en.products.product.price.regular_price
The famous Zeppelin Von Schultheiss is tired of living in the shadow of her father. So what if he was a war hero… there'll be other wars! And who cares if everyone loves him? Love is for people without true ambition! And it's not like it's a big deal that he could fly. I mean… well okay, that was kind of a big deal. But Zeppelin can fly too! And unlike her beloved war hero father, she isn't dead.
So join Zeppelin on her personal quest for praise and glory… or just sit back and get on with the praising and ...glory-ing. Because military boot camp is going to be a cakewalk for someone this headstrong and arrogant.

Right?

This volume contains the first nine chapters of the webcomic. revised and expanded.
Author : Melissa Albino and Michael Spanier
Publisher: Pale Dog Studios
Pages :  260 pages
Format : Softcover - Color
ISBN :  9780990707509
Collection: Lighter than Heir
The comic is ongoing and can be viewed here.