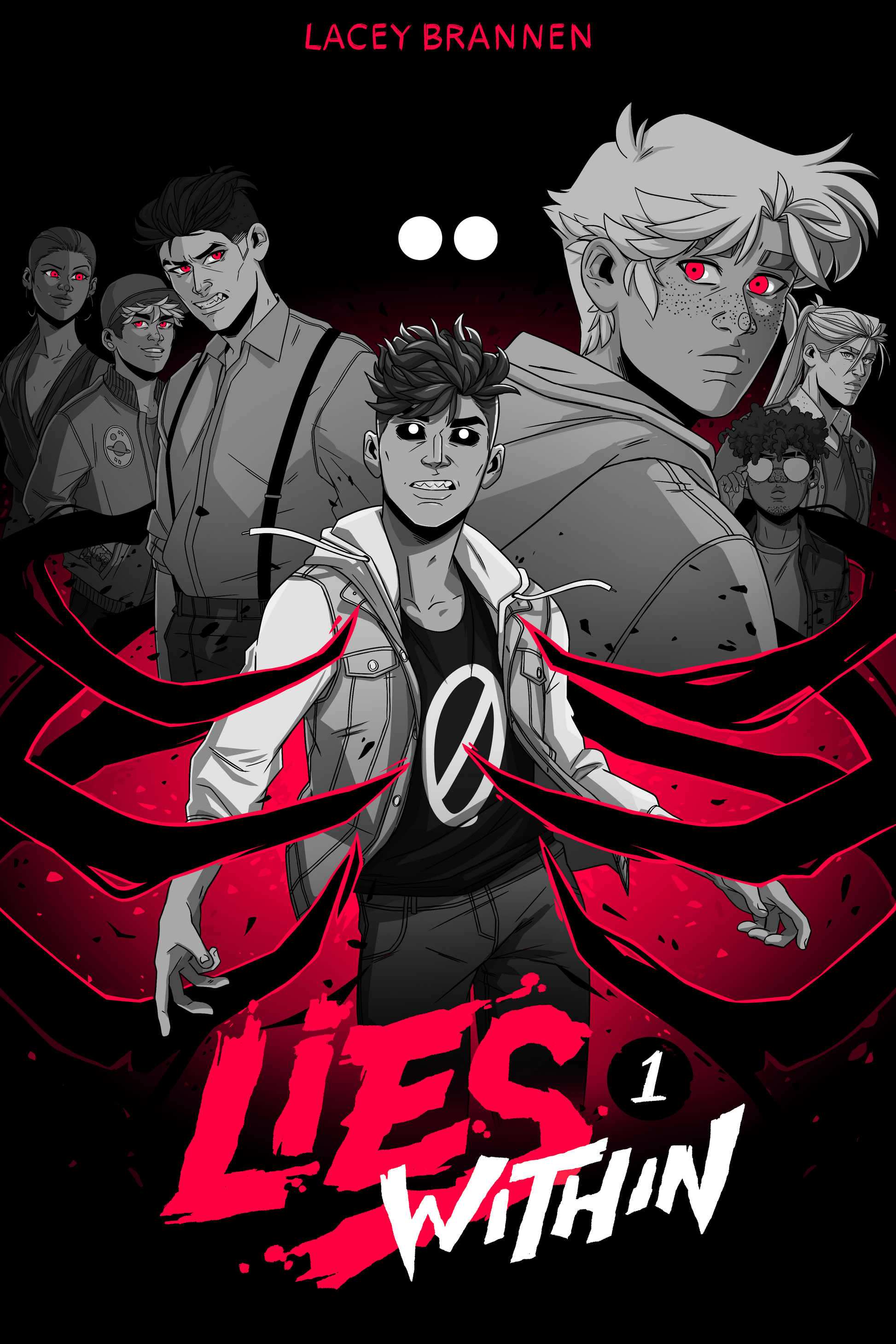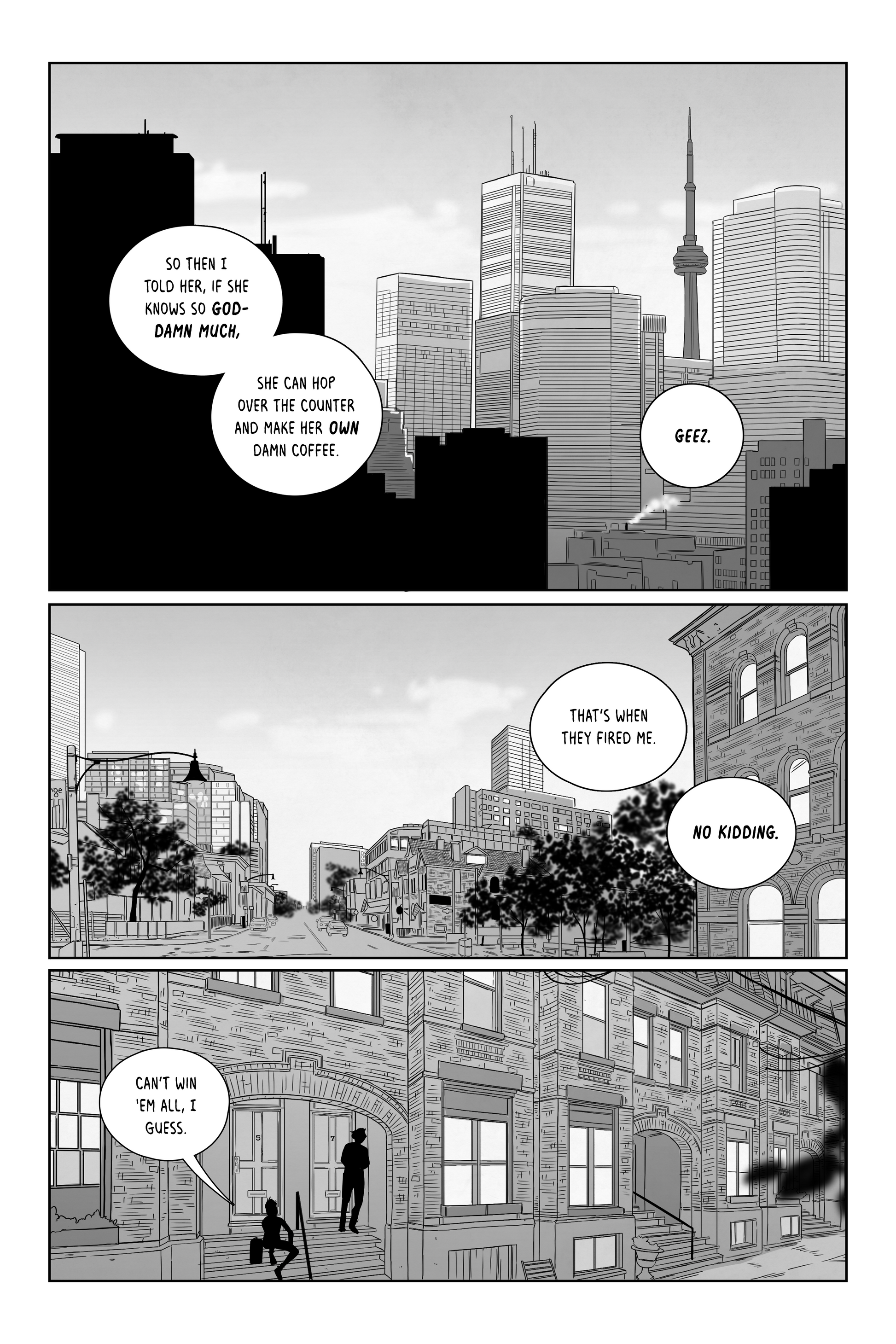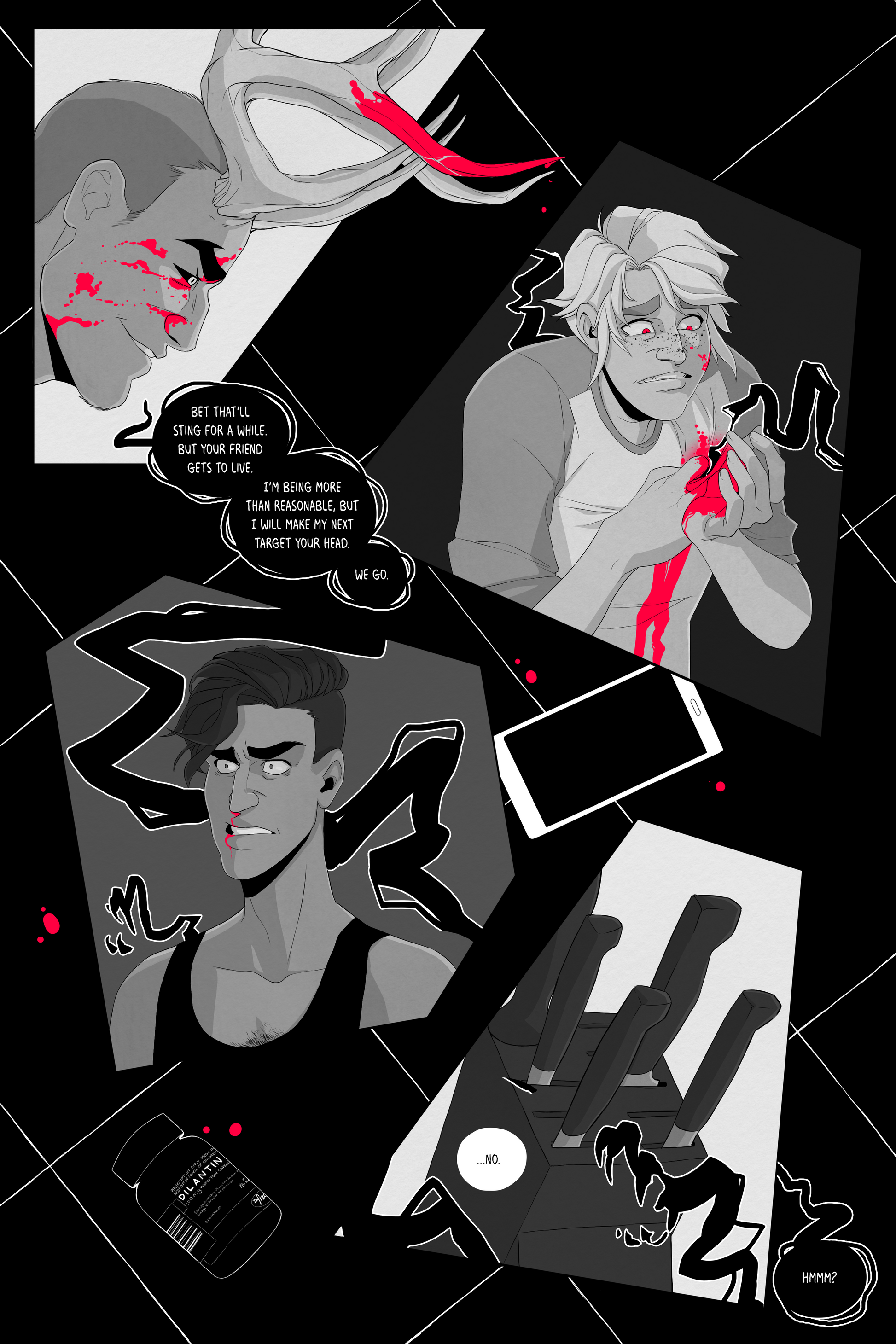 Lies Within: Book 1 - eBook
Translation missing: en.products.product.price.regular_price
$5.00
Translation missing: en.products.product.price.sale_price
$5.00
Translation missing: en.products.product.price.regular_price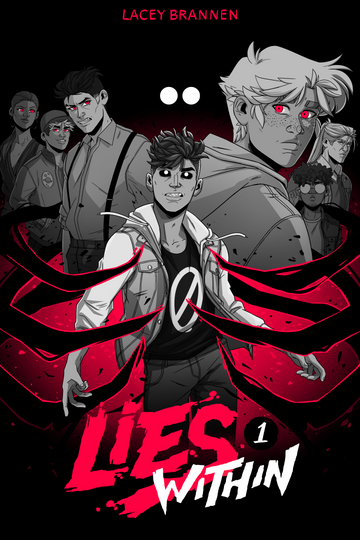 Lies Within: Book 1 - eBook
Translation missing: en.products.product.price.regular_price
$5.00
Translation missing: en.products.product.price.sale_price
$5.00
Translation missing: en.products.product.price.regular_price
Lysander lacks direction in his life, though he seems to be the only one who doesn't mind. He's content to live rent-free under his sister's roof, get high, watch monster movies, and canoodle with Simon, the new neighbour who moved in a few months ago. When Lys is attacked one night by a strange intruder in his kitchen, it's soft, quiet Simon who comes to his aid. In the process, he exposes Lys to a deadly secret:
Monsters are real, and they're tired of living humanity's shadow.
This book includes the first 6 complete chapters of the webcomic Lies Within, an ongoing series that can be read here.

247 pages, greyscale with spot colour.
| | |
| --- | --- |
| Title | Lies Within: Book 1 - eBook |
| Collections | Lies Within |