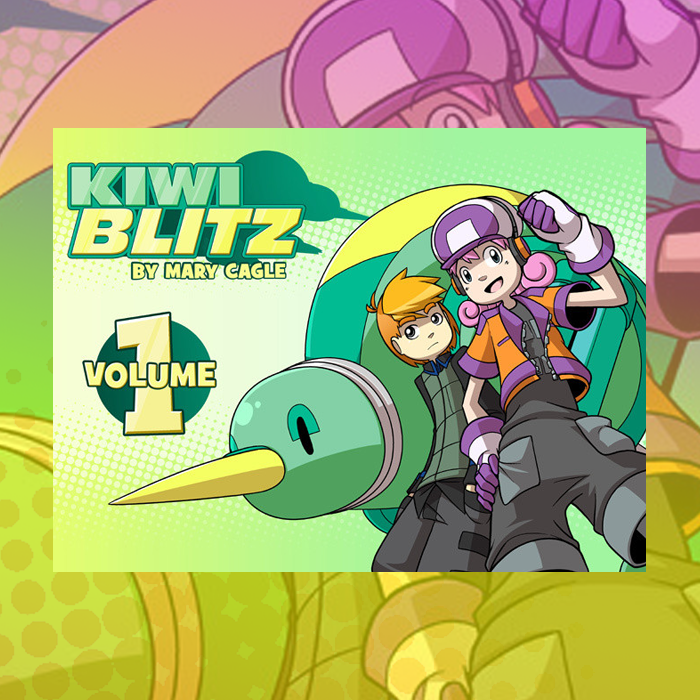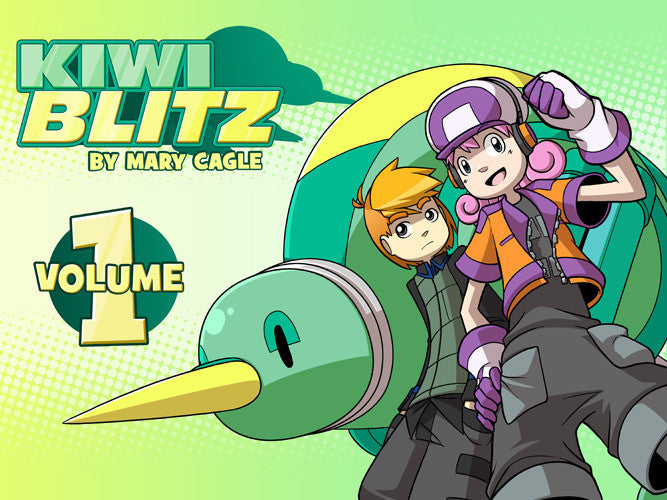 Kiwi Blitz - Volume 1 (Ebook)
Translation missing: en.products.product.price.regular_price
$4.00
Translation missing: en.products.product.price.sale_price
$4.00
Translation missing: en.products.product.price.regular_price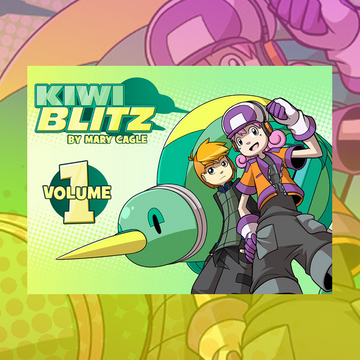 Kiwi Blitz - Volume 1 (Ebook)
Translation missing: en.products.product.price.regular_price
$4.00
Translation missing: en.products.product.price.sale_price
$4.00
Translation missing: en.products.product.price.regular_price
Kiwi Blitz
It isn't easy to be a super hero in a world with no super powers, but Steffi does her best! With the help of her kiwi mech, her mechanically-minded father, her best friend, and a Japanese robot, Steffi becomes the crime- fighting Blitz. Will she be able to stop New York's cavalcade of strange villains while avoiding being arrested herself?
A collection of the first 5 tracks of the webcomic Kiwi Blitz! Over 100 full-color comic pages, along with bonus material. 
Artist: Mary Cagle
Pages: 116 pages
Format: Full color - PDF
The comic is ongoing and is readable online here.