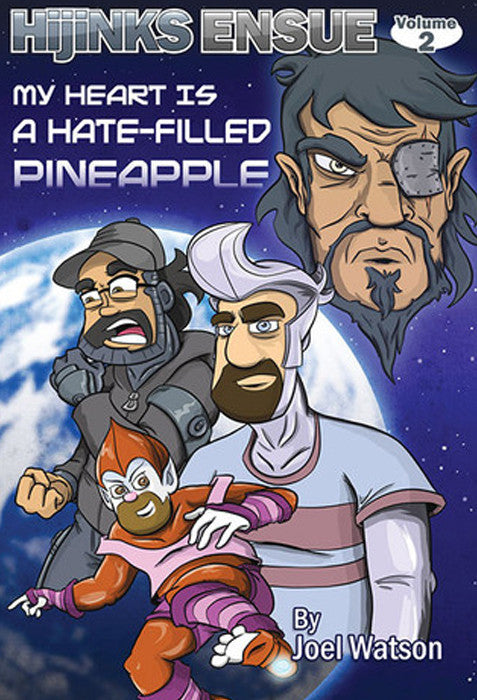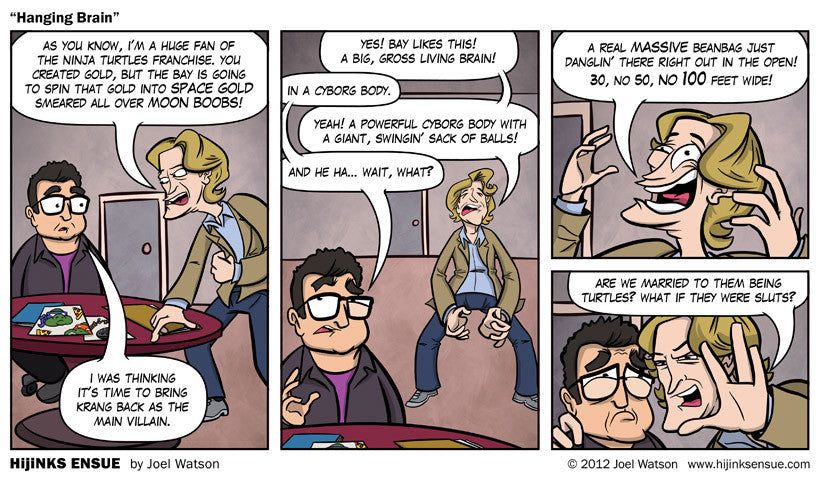 Hijinks Ensue - book 2 : My Heart is a Hate Filled Pineapple
Translation missing: en.products.product.price.regular_price
$15.00
Translation missing: en.products.product.price.sale_price
$15.00
Translation missing: en.products.product.price.regular_price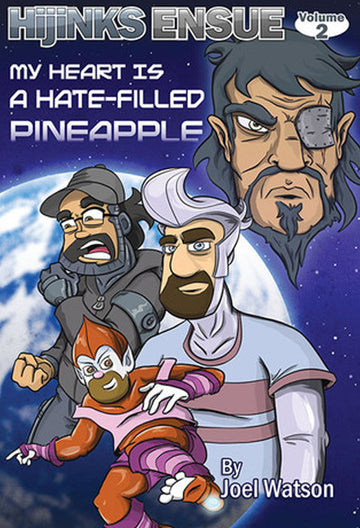 Hijinks Ensue - book 2 : My Heart is a Hate Filled Pineapple
Translation missing: en.products.product.price.regular_price
$15.00
Translation missing: en.products.product.price.sale_price
$15.00
Translation missing: en.products.product.price.regular_price
YOU CAN'T TAKE THE SKY FROM US!
Hijinks Ensue is a semi-autobiographical comic about a lifelong geek and aspiring artist who turns his back on an unfulfilling, but financially stable career, in order to pursue art full time and set a better example for his daughter and encourage her to always follow her passion and never settle for anything but happiness, even if what makes you happy is not considered important by others. Especially if it's Star Trek.
Includes comics from comics from 2009 in full color, with new creator's commentary on each comic, plus extras from creator Joel Watson and a foreword from Eureka writer and executive producer Amy Berg.

Author : Joel Watson

Pages : 102 pages

Format : Full color - Softcover
Collection: Hijinks Ensue

The comic is still ongoing and can be read here.
| | |
| --- | --- |
| Title | Hijinks Ensue - book 2 : My Heart is a Hate Filled Pineapple |
| Collections | Hijinks Ensue |