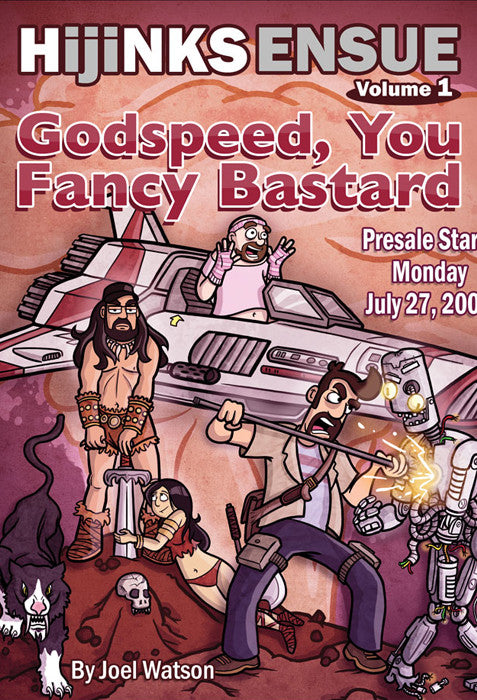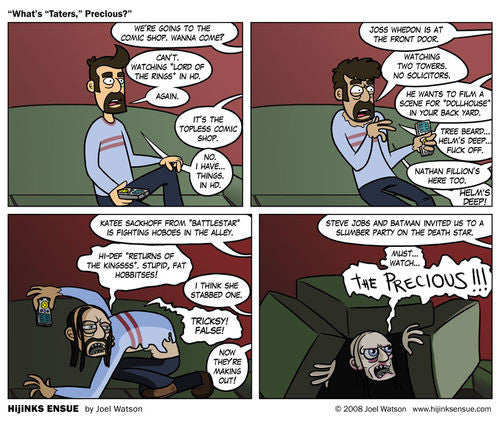 Hijinks Ensue - Book 1 : Godspeed, You Fancy Bastard
Translation missing: en.products.product.price.regular_price
$15.00
Translation missing: en.products.product.price.sale_price
$15.00
Translation missing: en.products.product.price.regular_price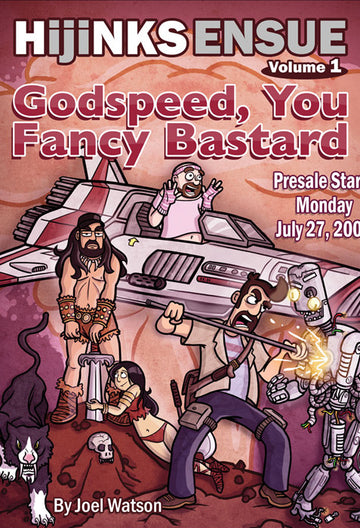 Hijinks Ensue - Book 1 : Godspeed, You Fancy Bastard
Translation missing: en.products.product.price.regular_price
$15.00
Translation missing: en.products.product.price.sale_price
$15.00
Translation missing: en.products.product.price.regular_price
THE FINAL FIVE OR THE FELLOWSHIP OF NINE? RED SHIRT OR BROWNCOAT? NINJA OR PIRATE?
This first HijiNKS ENSUE collection will attempt to answer these eternal questions as it takes you on a journey of geeky enlightenment.
Hijinks Ensue is a semi-autobiographical comic about a lifelong geek and aspiring artist who turns his back on an unfulfilling, but financially stable career, in order to pursue art full time and set a better example for his daughter and encourage her to always follow her passion and never settle for anything but happiness, even if what makes you happy is not considered important by others. Especially if it's Star Trek.
All HijiNKS ENSUE comics from 2007 and 2008, with new creator's commentary on each comic, plus extras from creator Joel Watson and an incredibly mean but touching foreword by Bill Barnes of Unshelved (www.unshelved.com).
Author : Joel Watson
Pages : 120 pages
Format : Full color - Softcover
Collection: Hijinks Ensue
The comic is still ongoing and can be read here.
| | |
| --- | --- |
| Title | Hijinks Ensue - Book 1 : Godspeed, You Fancy Bastard |
| Collections | Hijinks Ensue |