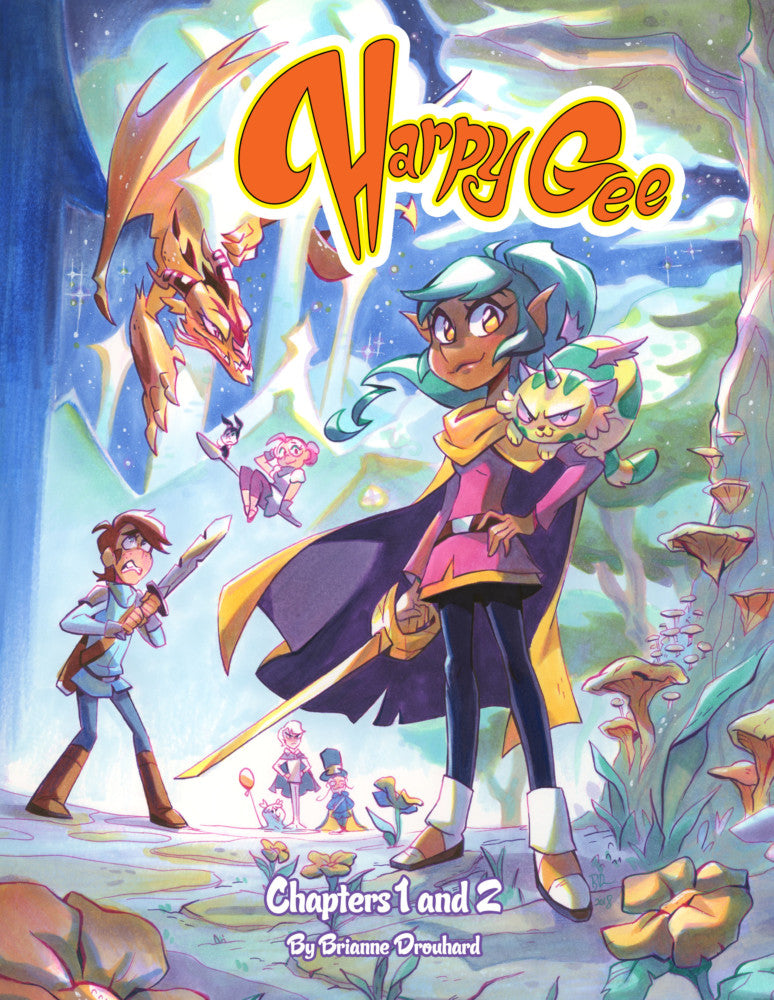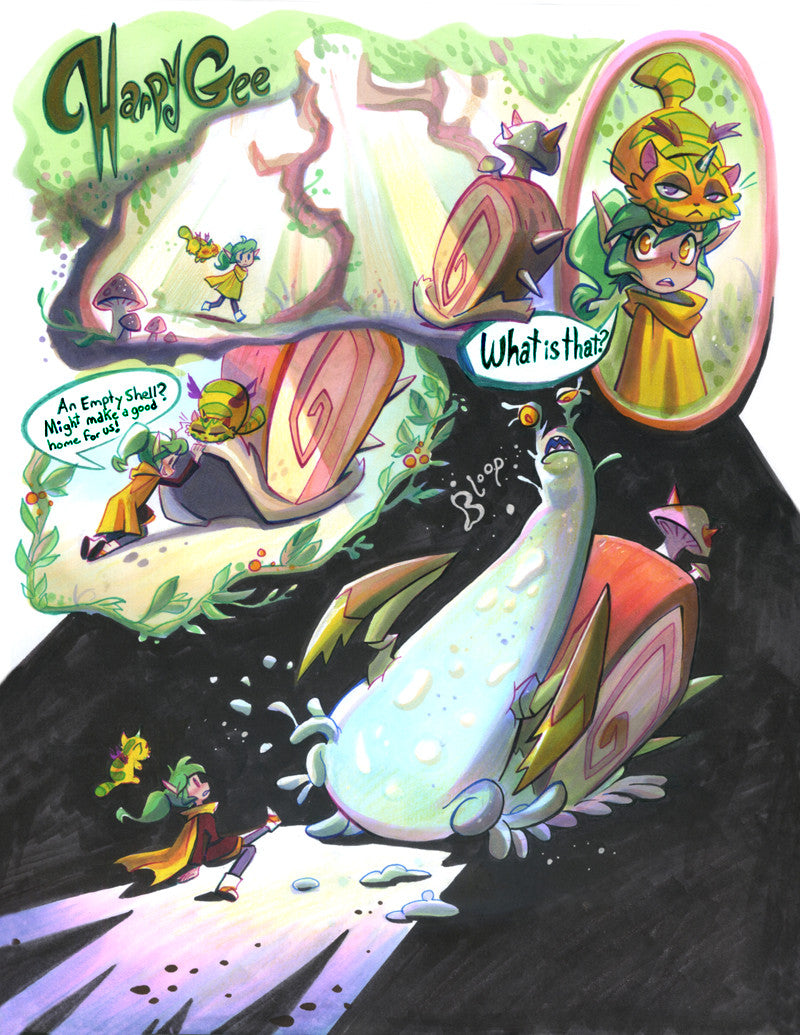 Harpy Gee Volume 1-2 (Combined Edition)
Translation missing: en.products.product.price.regular_price
$30.00
Translation missing: en.products.product.price.sale_price
$30.00
Translation missing: en.products.product.price.regular_price
An Elf, a Knight, a Prince, and an Item Shop!

Adventures, potatoes, and a magical cat that barfs weapons! Harpy, a young elf, finds herself in the quaint little town of Podunkello. She befriends Opal the local witch doctor, and begins her first day working at Opal's Item Shop. Everything is going smoothly until Prince Humphrey walks in, trying to sell a dumb pooch...
Chapters 1-2 do not contain the extra guest comics from the earlier printing.
Author: Brianne Drouhard
Format: 8.5" x 10.5" Soft bound full color
Collection: Harpy Gee
Harpy Gee is an ongoing comic! Pages were originally published between January and October 2014, and are available to read online here. 
| | |
| --- | --- |
| Title | Harpy Gee Volume 1-2 (Combined Edition) |
| Collections | Harpy Gee |