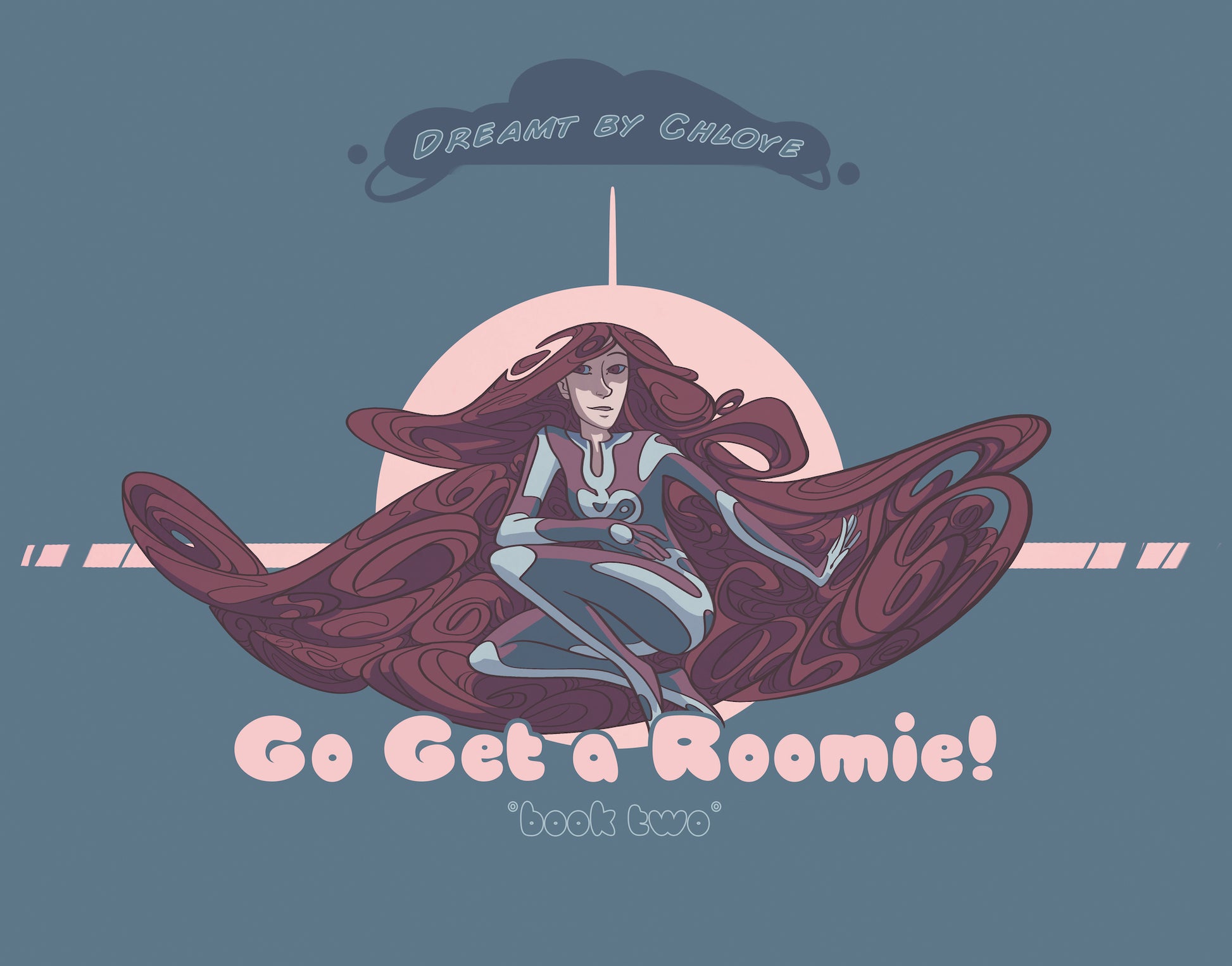 Go Get a Roomie - Book Two
Translation missing: en.products.product.price.regular_price
$4.99
Translation missing: en.products.product.price.sale_price
$4.99
Translation missing: en.products.product.price.regular_price
Roomie is an adventurous upbeat hippie who lives her life indulging in love, beer, joy, beer, ladies and more beer. Around her gravitates the crowd of Jo's bar - a genuine buffet of LGBTQA+ peepz who include S&M twins and lovable vikings. Things change when Roomie crosses paths with the highly introverted and openly lazy Lillian. While Roomie's life is about the waking world (specifically the dancing and sexy parts of it), Lillian yearns for sleep when she's awake, and experiences vivid dreams when she's not.

From then on, the two roommates share a dance - one of yin and yang, of wildness and tenderness, of clashing differences...yet growing closeness. Go Get a Roomie's first book focuses on Roomie's wild hijinks and the characters' personalities. The second book softly branches out to a more tender and spiritual look on these growing bud(die)s, by focusing on the relationship.
Go Get a Roomie! has run as a LGBTQA+ webcomic for over six years, shaped by the moods, inspirations and dreams of its creator, Chlove. This comic is currently ongoing and can be read here. 
Contains Chapters 13 to 23!
Author: chlove
Pages: 208 pages 
Collection: Go Get A Roomie
MATURE CONTENT. For readers 18 years old and older.