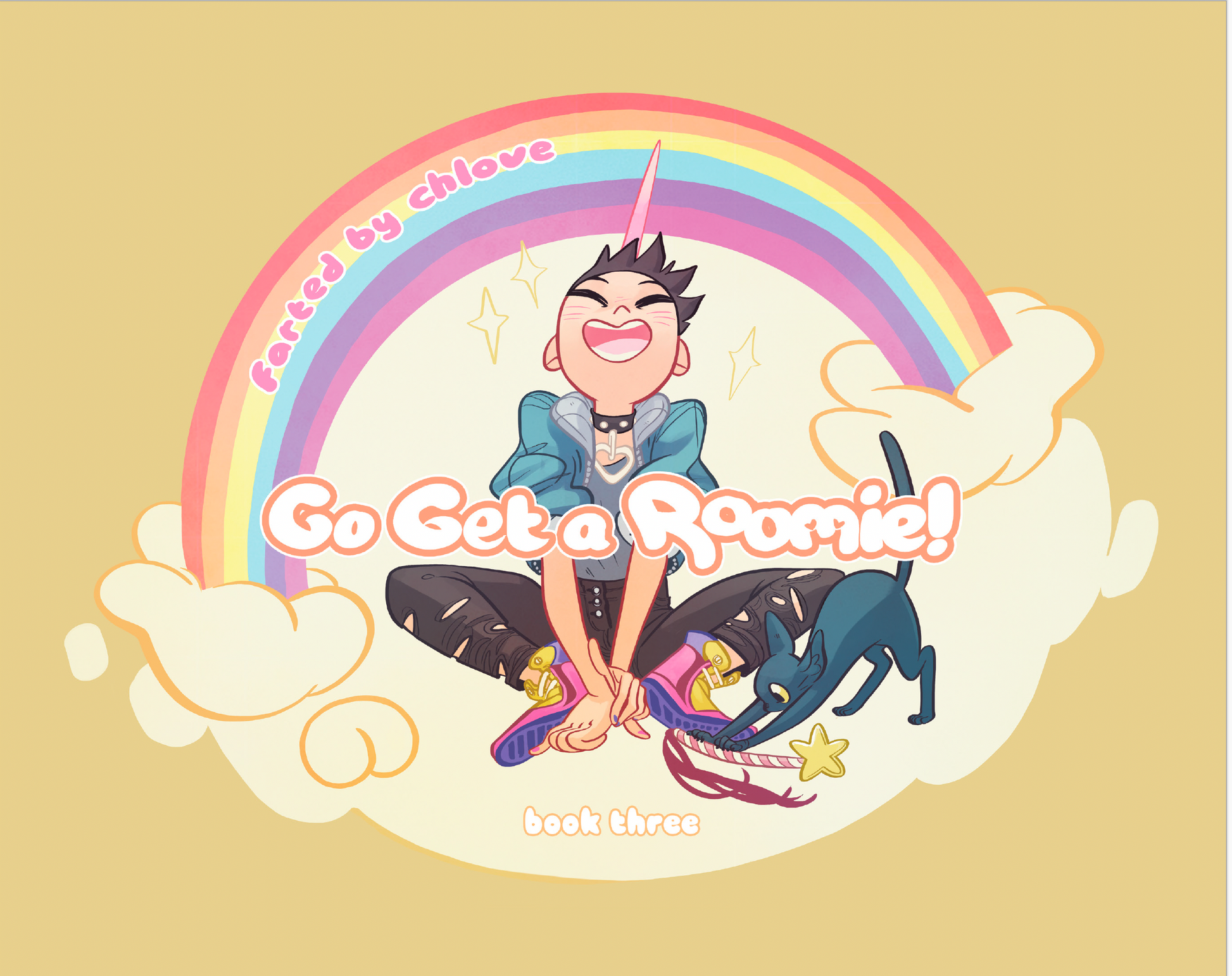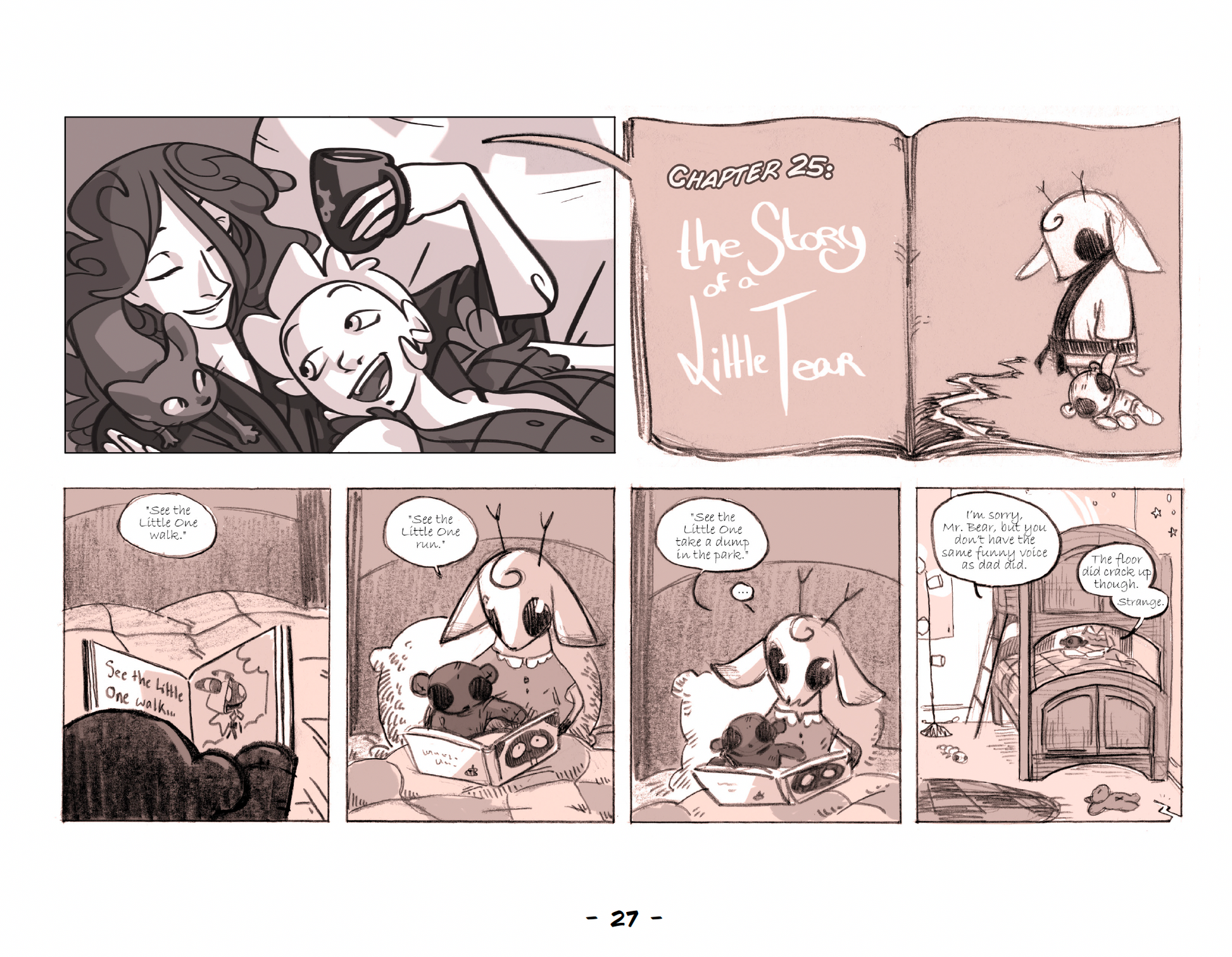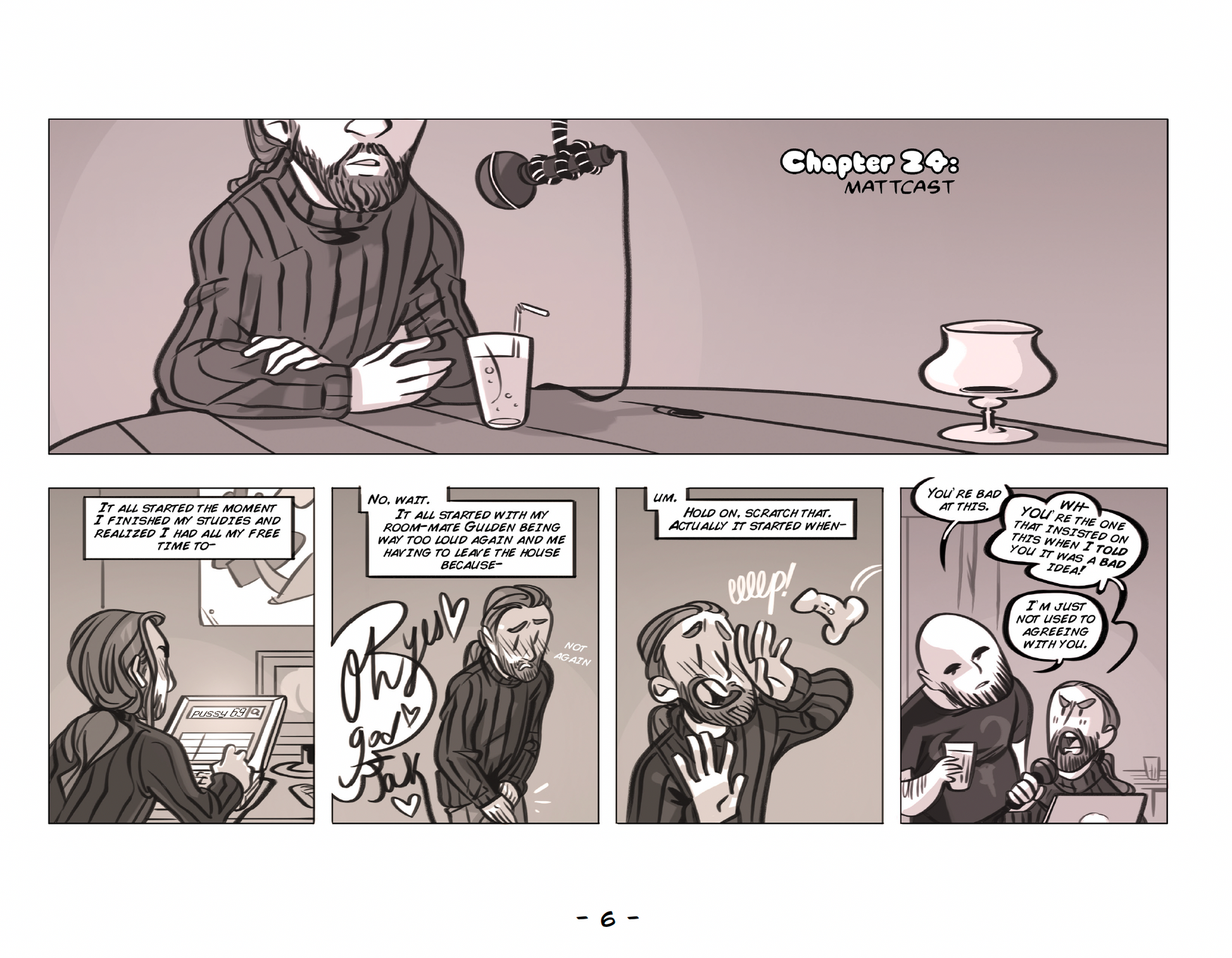 Go Get a Roomie - Book Three
Translation missing: en.products.product.price.regular_price
$4.99
Translation missing: en.products.product.price.sale_price
$4.99
Translation missing: en.products.product.price.regular_price
A lot can happen within a group of friends. Sometimes they become roomies. Sometimes they grow into something more, all of them forming different kinds of families together.
Go Get a Roomie! is the light-hearted and tender story of the evolving relationship between Roomie, the fun-loving sensual hippie, and Lillian, the sleepy storyteller and vivid dreamer. Gravitating around them is a cast of diverse characters including Ramona, the angry a-dolt, and Richard, the bubbly sub. The third book follows these characters as connections shift, tempers rise, and understanding and hugs are found.
Go Get a Roomie! is an LGBTQA+ webcomic shaped by the moods, inspirations, and dreams of its creator, Chlove. This comic can be read here. 
Contains Chapters 24 to 33!
Author: chlove
Collection: Go Get A Roomie
MATURE CONTENT. For readers 18 years old and older.