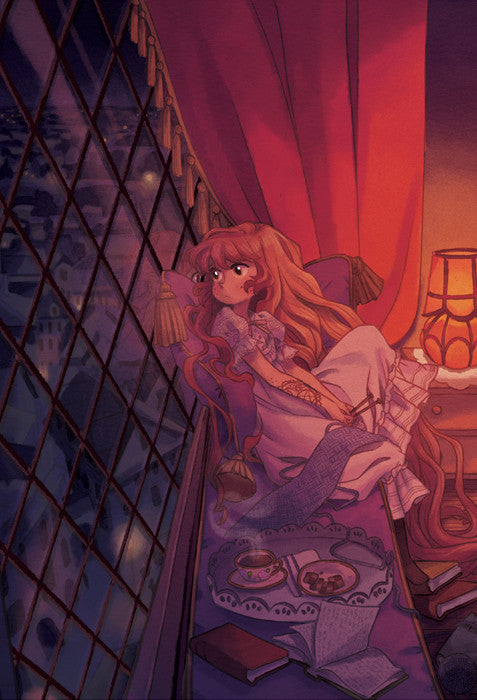 Blindsprings - Chapter 3 Cover print
Translation missing: en.products.product.price.regular_price
$10.00
Translation missing: en.products.product.price.sale_price
$10.00
Translation missing: en.products.product.price.regular_price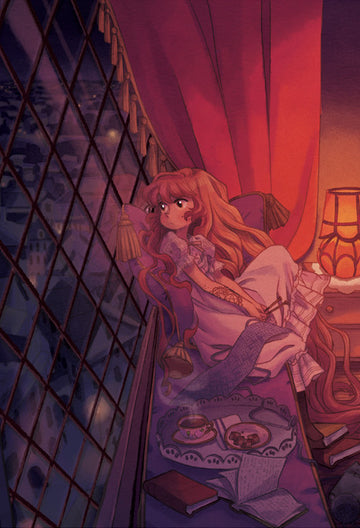 Blindsprings - Chapter 3 Cover print
Translation missing: en.products.product.price.regular_price
$10.00
Translation missing: en.products.product.price.sale_price
$10.00
Translation missing: en.products.product.price.regular_price
Chapter 3 Cover

High quality print featuring Tamaura of Blindsprings.

Blindsprings is an all ages comic, featuring magic, secret societies and hidden gateways to fantastic places. The readers follow a young girl named Tamaura as she is taken away from her place with the spirits of the forest to a city divided by a conflict between two factions: the Orphics, the Blood Magic-wielding former rulers of the city who are now an oppressed minority; and the Academics, "scientific" wizards who have instituted a dystopian police state in their zeal to wipe them out.
Artist : Kadi Feroduk
Size : 8.5x11 inches
Collection: Blindsprings
This product is printed on demand by a staff creator. It ships within 3-5 business days.