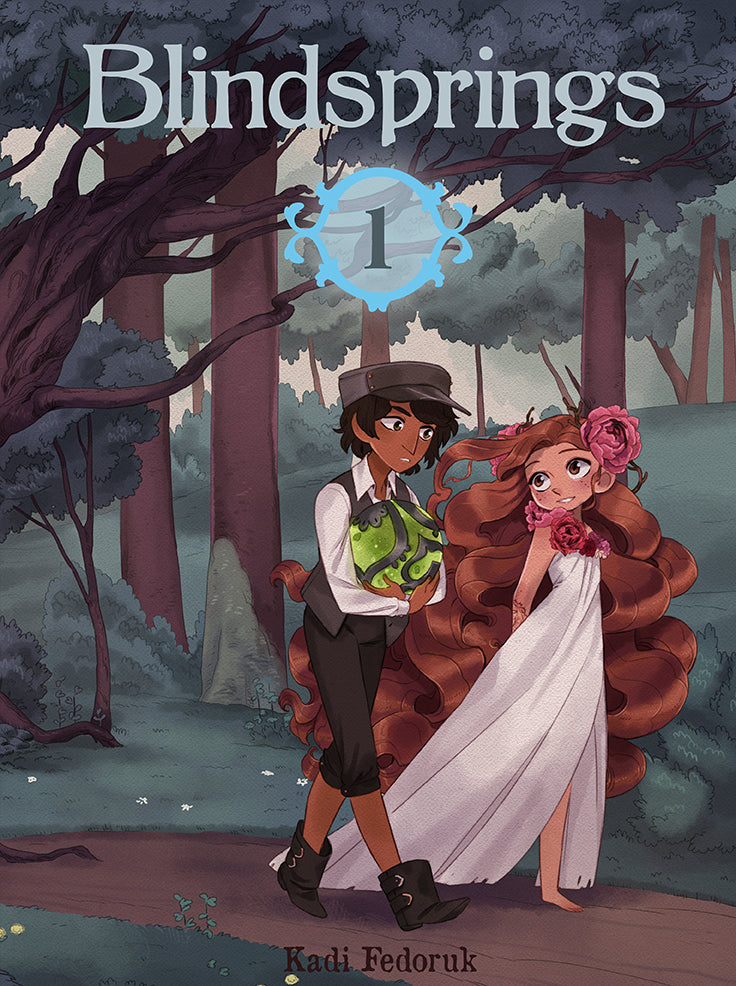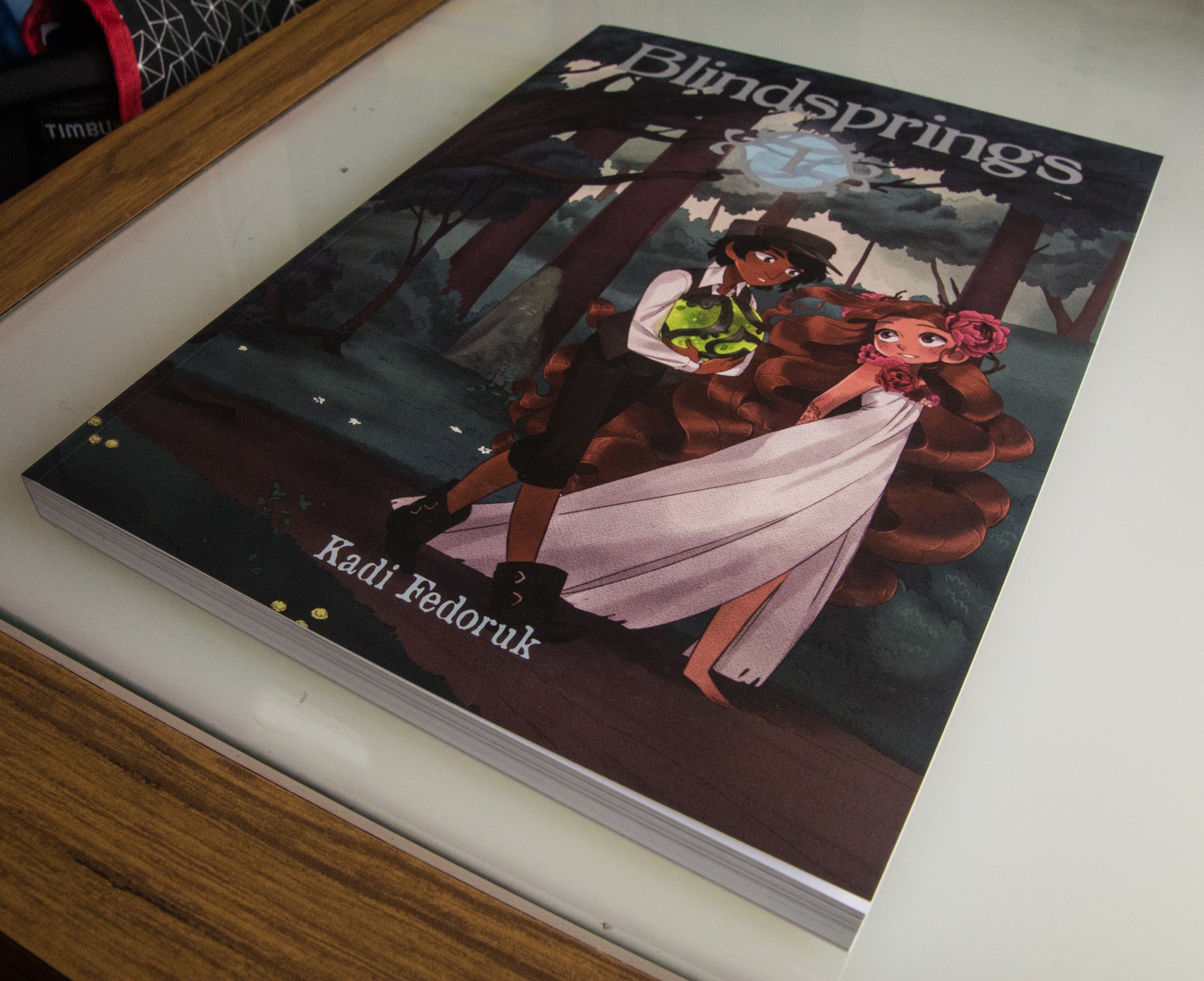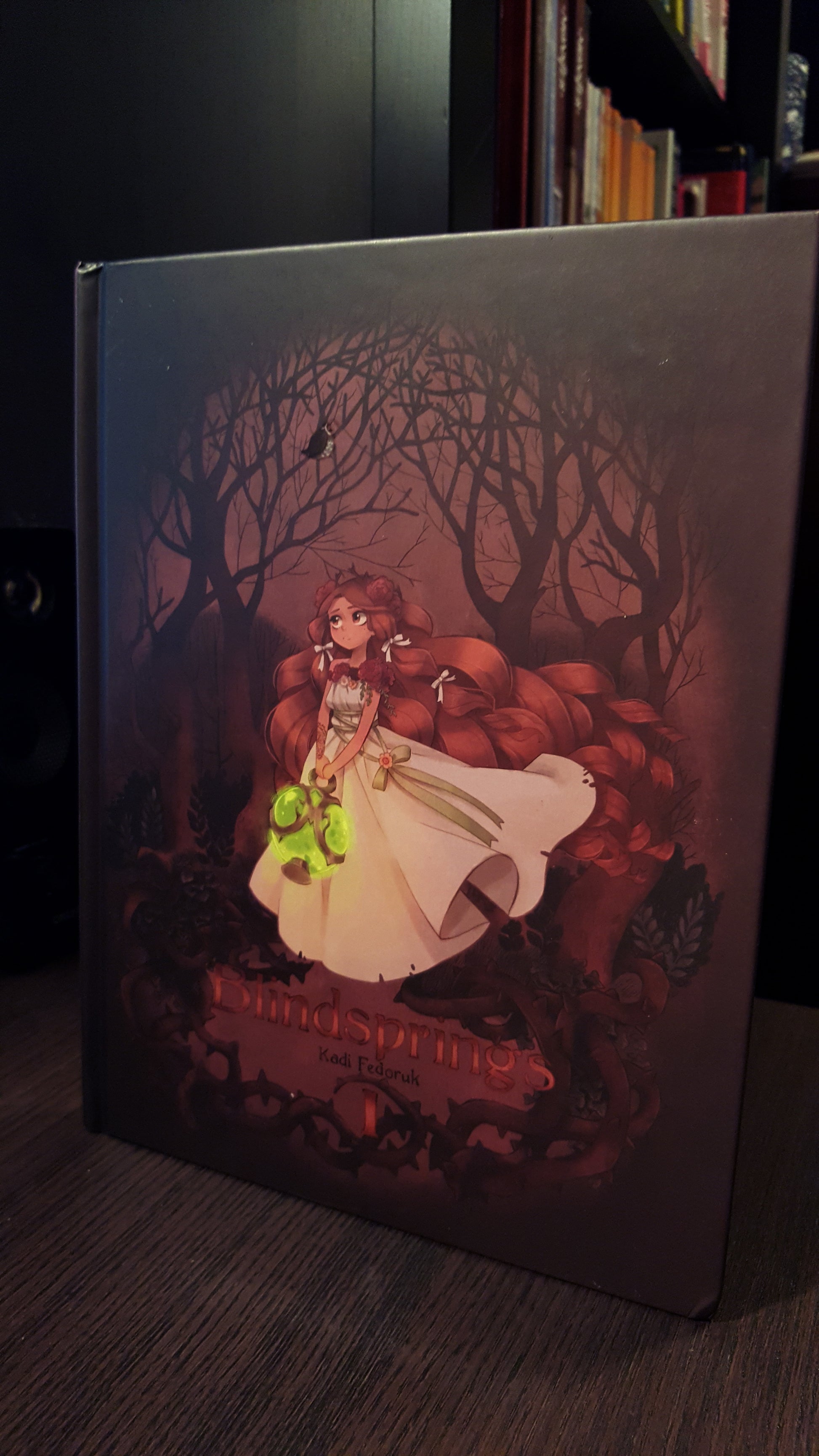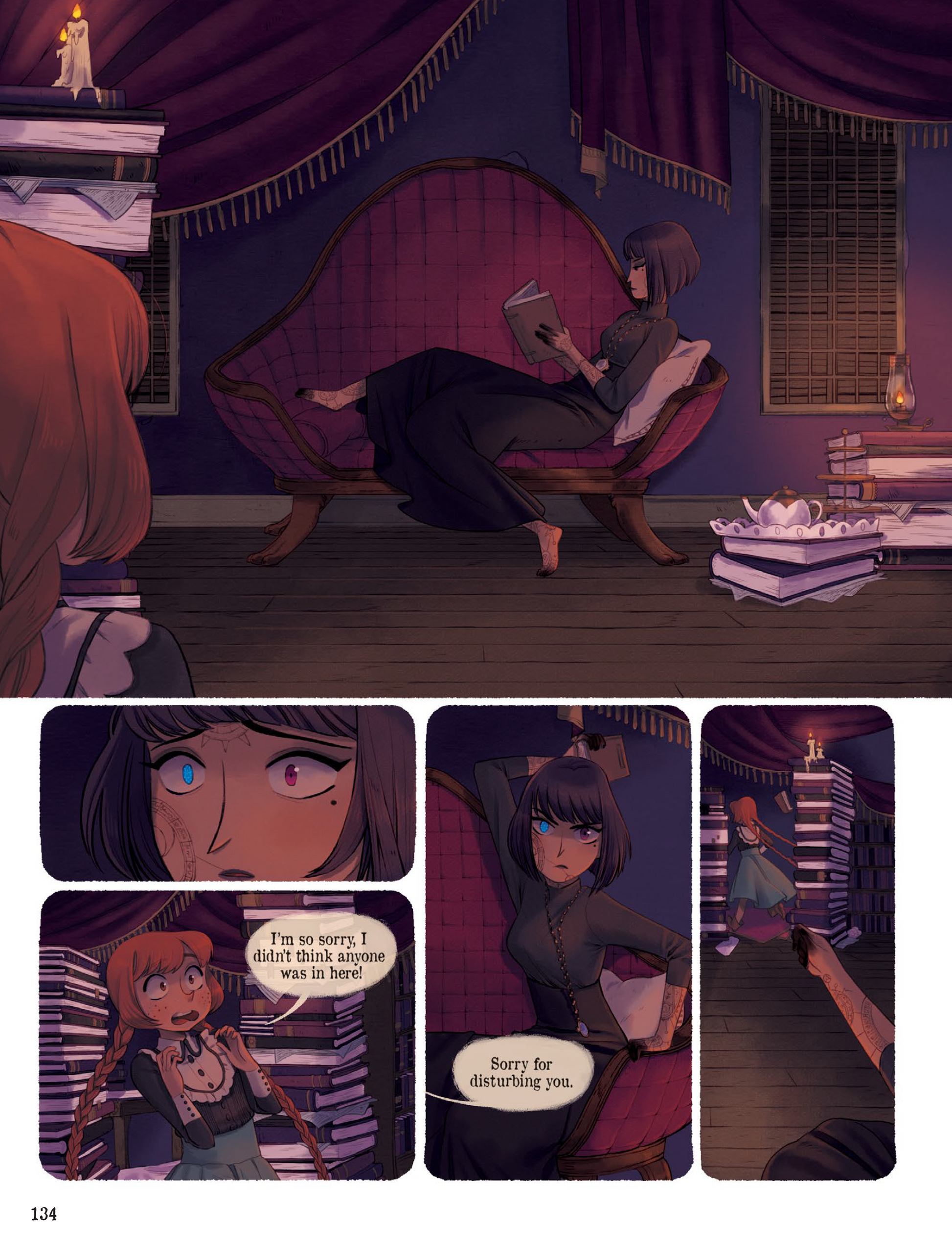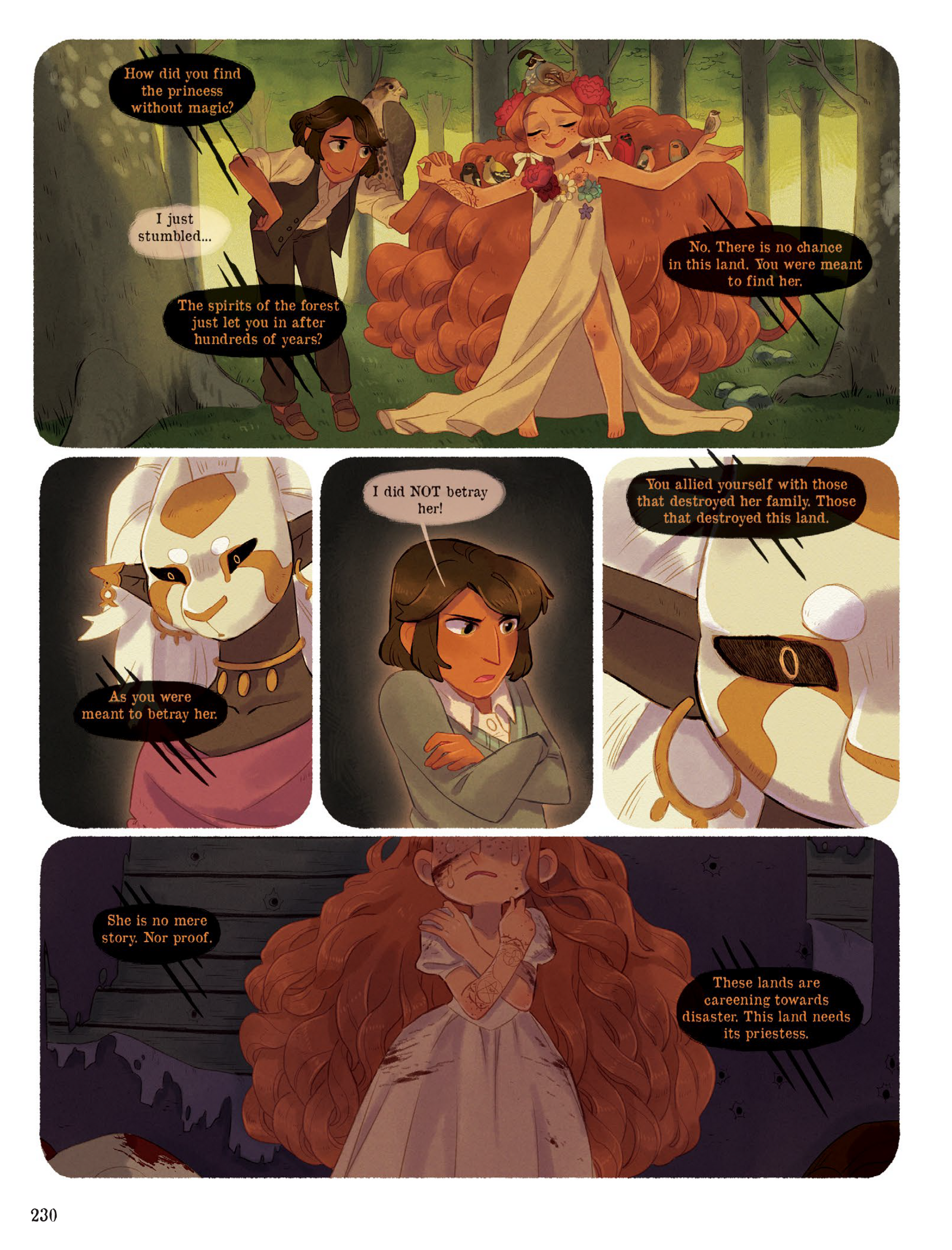 Translation missing: en.products.product.price.regular_price
$30.00
Translation missing: en.products.product.price.sale_price
$30.00
Translation missing: en.products.product.price.regular_price
A magical adventure about lost princesses, ancient spirits, and growing up...
Princess Tamaura survived a revolution by making a seemingly Faustian deal with mysterious, masked spirits. Pledged to them for 300 years, Tammy is about to fulfill her pact when a young man finds her and decides that she is meant to be saved, whether she likes it or not. His "rescue" pulls Tamaura out of her timeless verdant sanctuary and into a world that has advanced without her ... where war is brewing over the same magic that flows through her veins. How will her return change this new world?
Blindsprings is an all-ages comic: a coming-of-age story about magic, trust, and endless fluffy hair. This is the first book of the ongoing webcomics series.
278 pages, available in Softcover and Hardcover