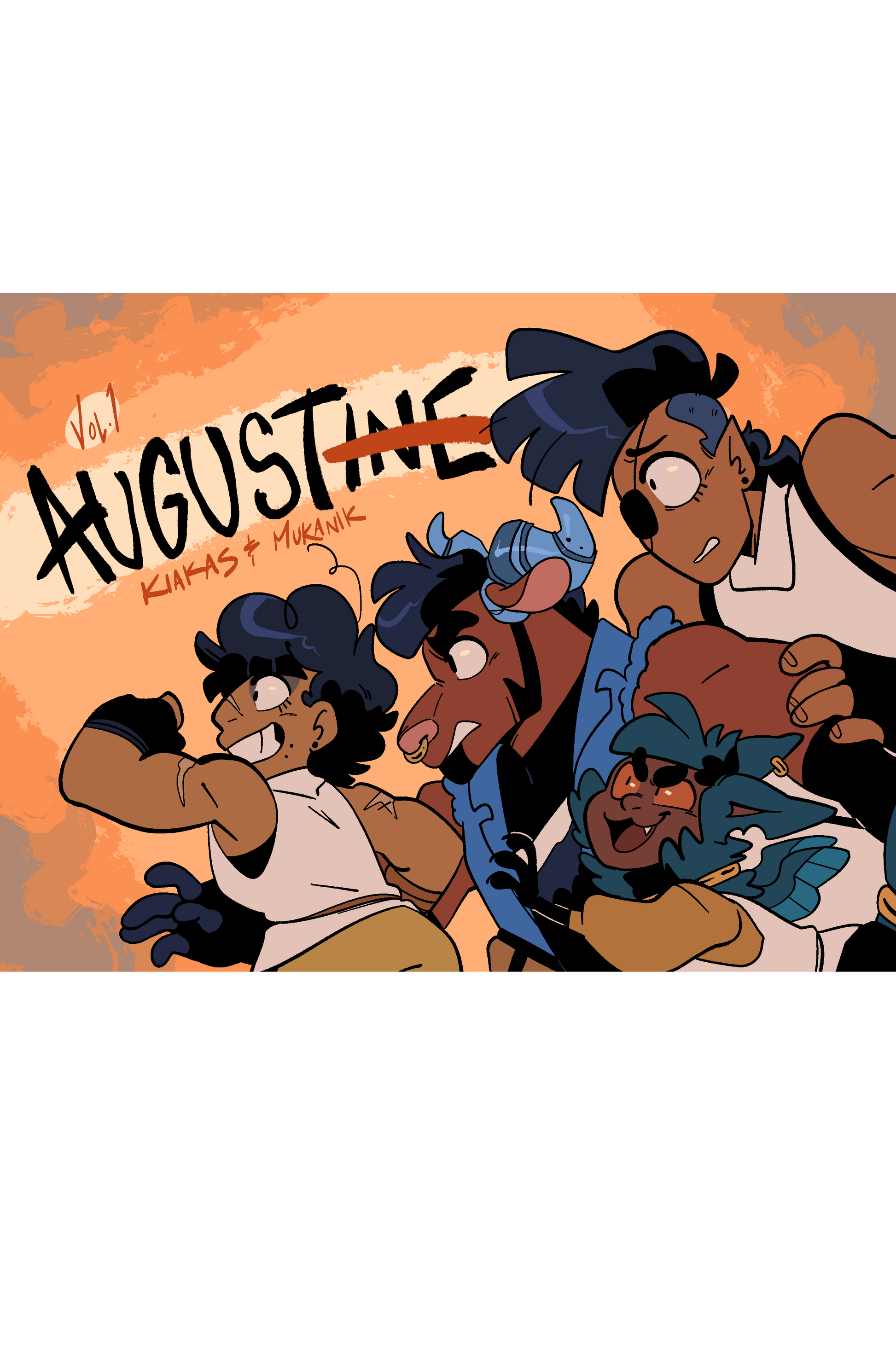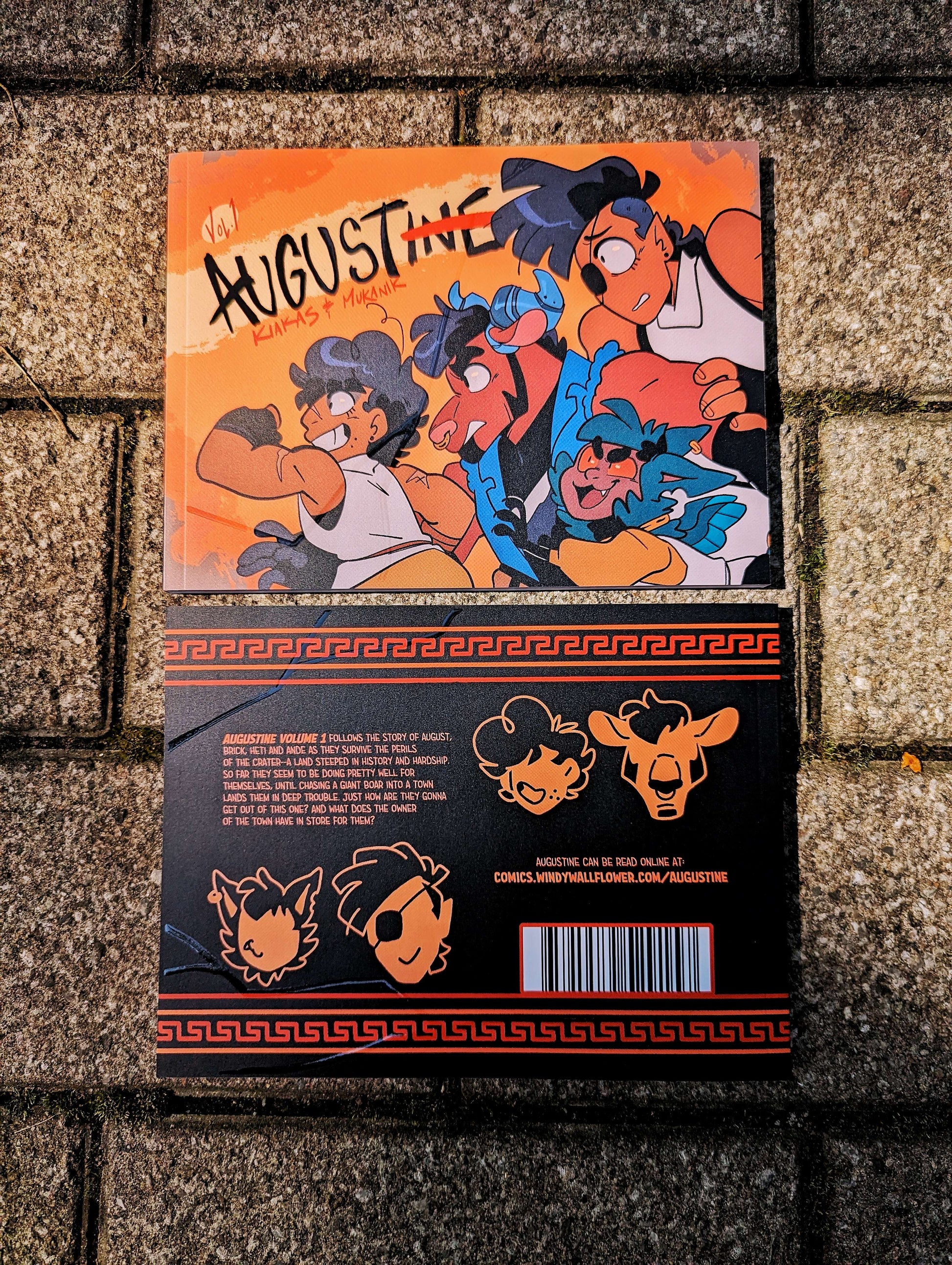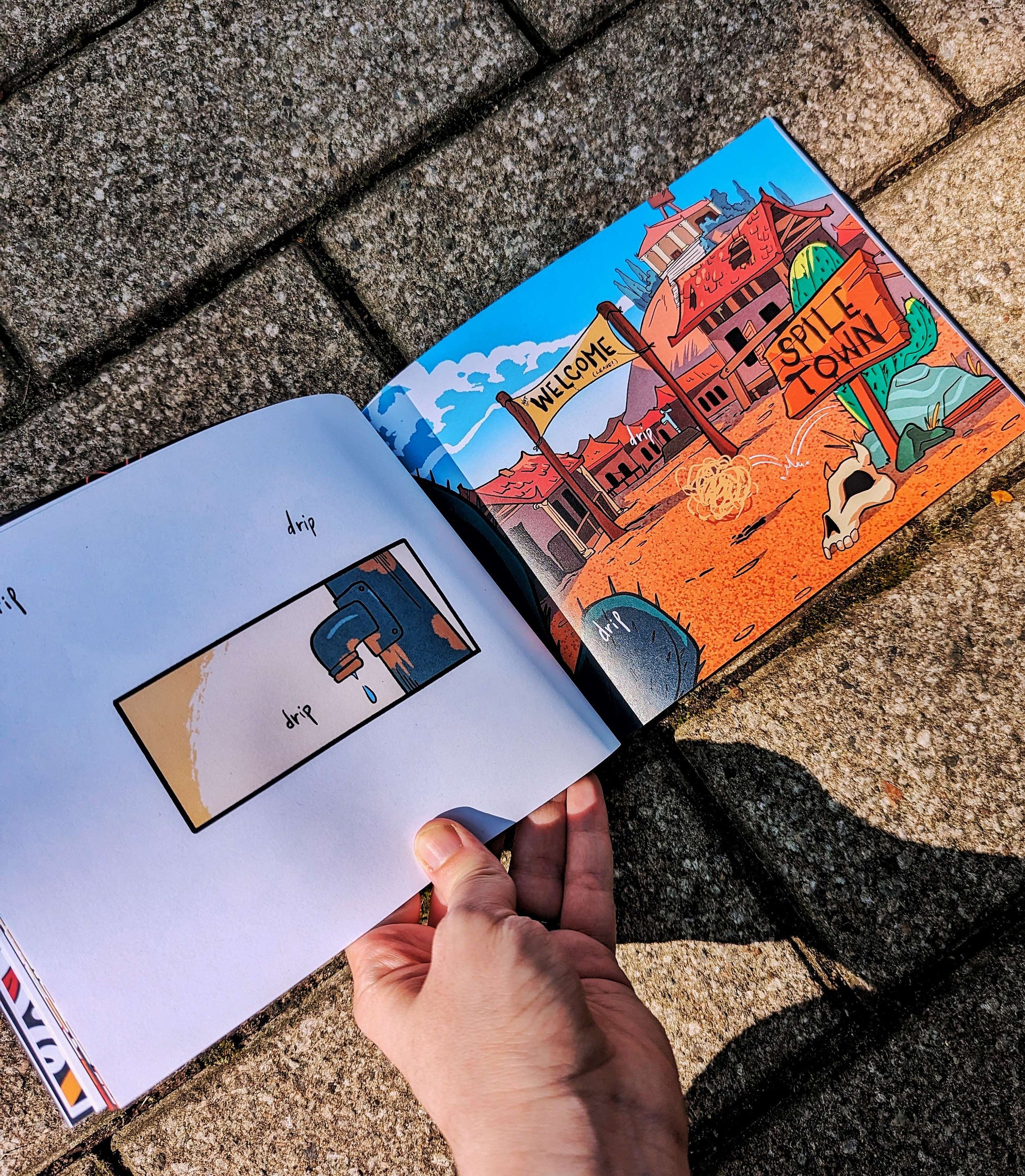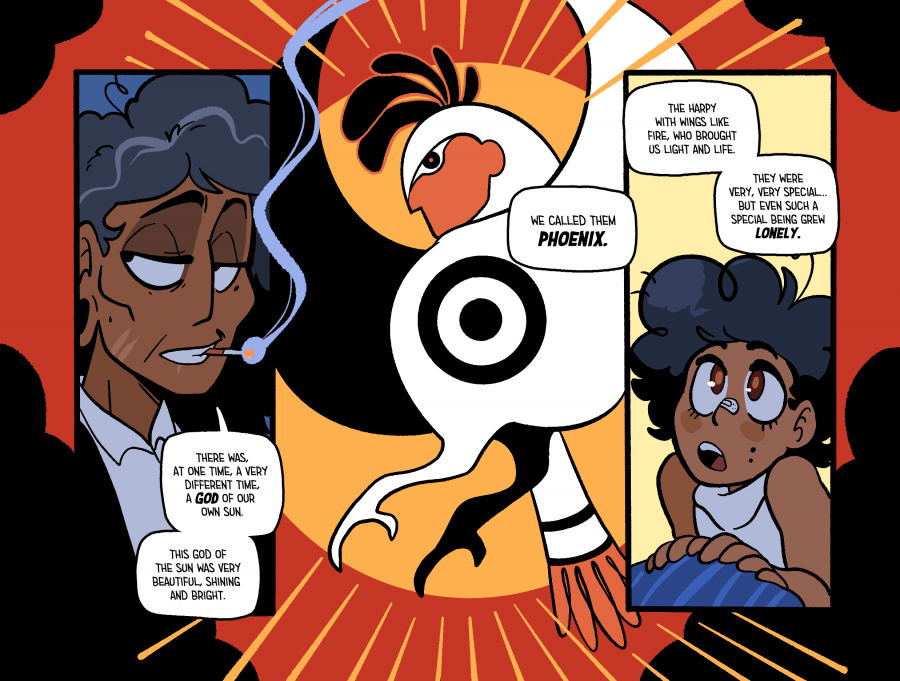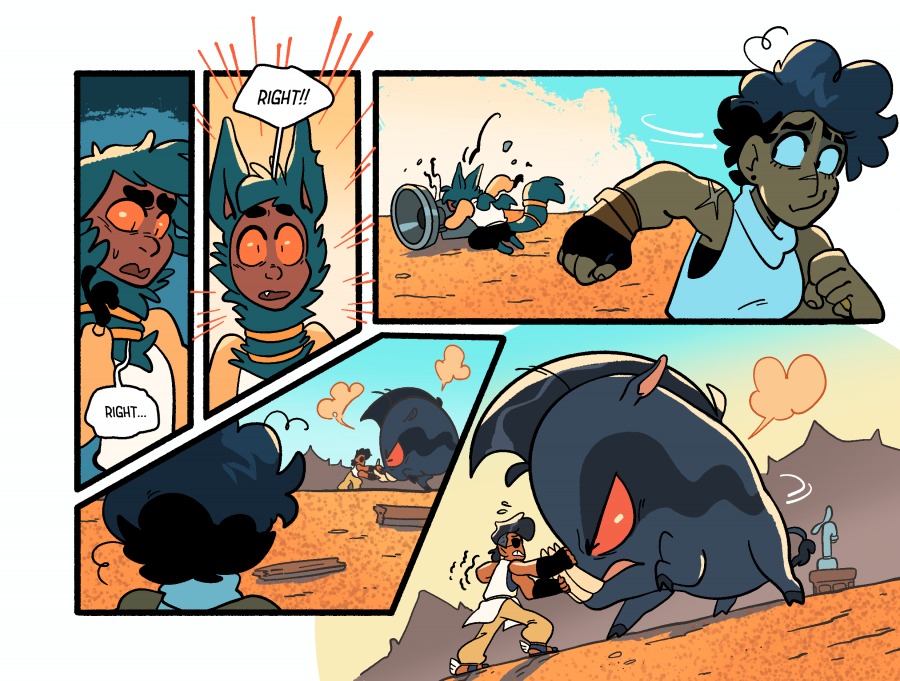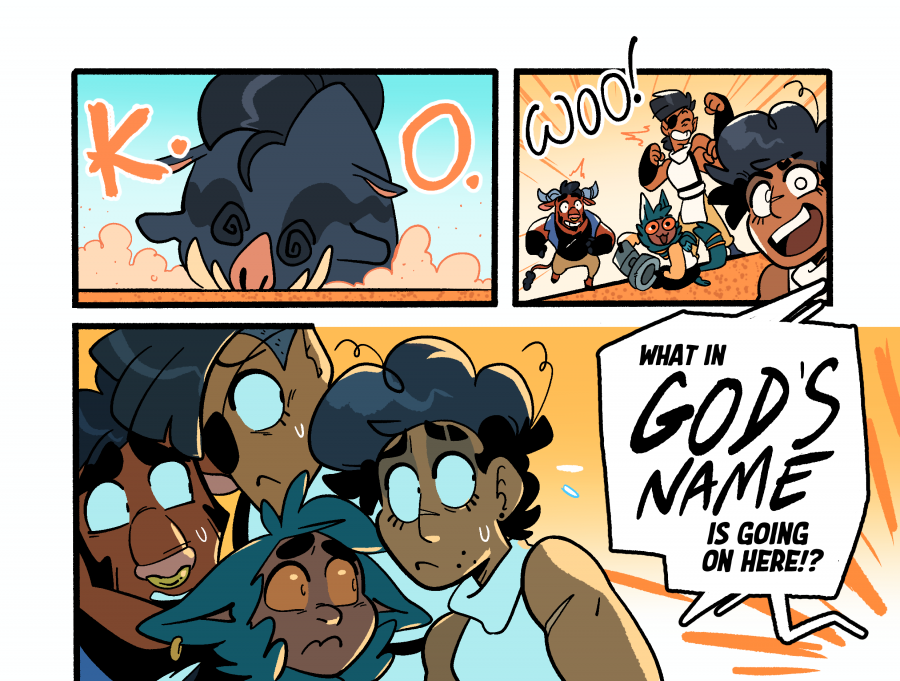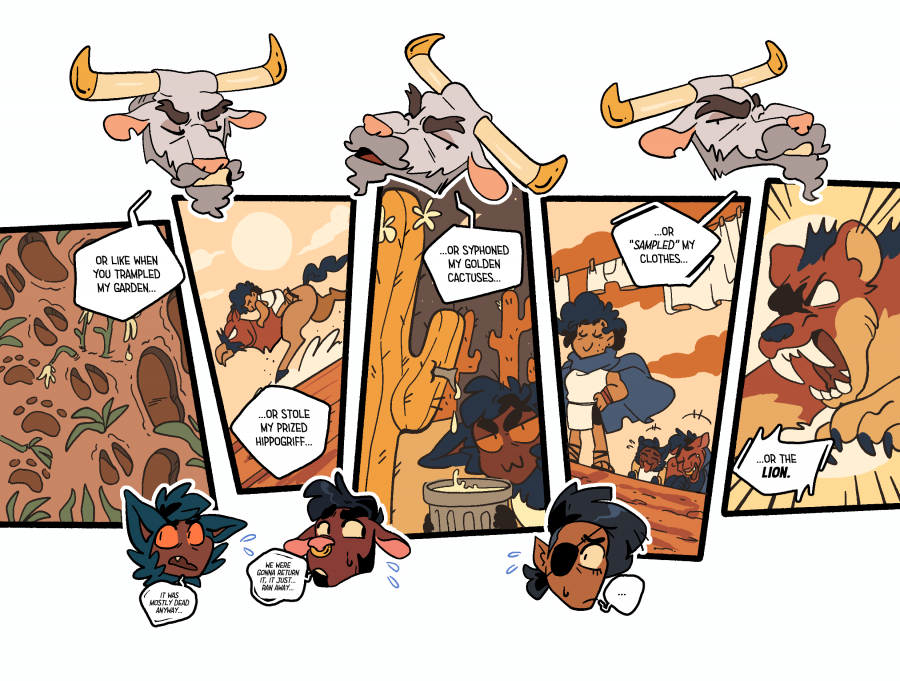 Translation missing: en.products.product.price.regular_price
$25.00
Translation missing: en.products.product.price.sale_price
$25.00
Translation missing: en.products.product.price.regular_price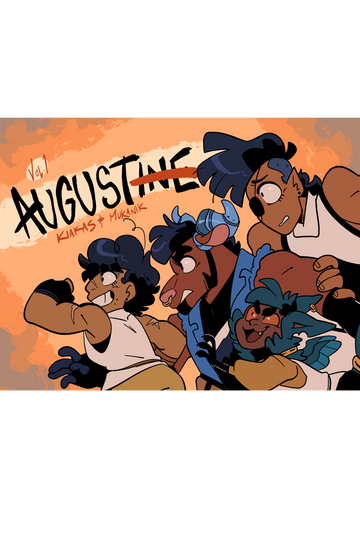 Augustine - Volume 1
Translation missing: en.products.product.price.regular_price
$25.00
Translation missing: en.products.product.price.sale_price
$25.00
Translation missing: en.products.product.price.regular_price
Augustine is a webcomic about a ragtag group of friends who stumbles headlong into ancient myth monsters and legends. This comic is chock full of action, themes of found family and learning to stand up for yourself.
Volume 1 contains the first chapter of AUGUSTINE. The story opens with our intrepid troupe of rapscallions attempting to stop a wild boar from destroying a nearby town… only for such a plan to fall apart, pissing off its local landlord in the process.
How is the group going to make up for this mess… especially with bounties involved. Turns out they're in much deeper water than they originally thought.
You can read the currently updating webcomic here!
| | |
| --- | --- |
| Title | Augustine - Volume 1 |
| Collections | Windy & Wallflower |
| Page Count | 100 |
| ISBN | 978-1-989529-15-7 |
| Release Date | May 2023 |
| Dimensions | 8 x 6 inches |
| Format | Book |