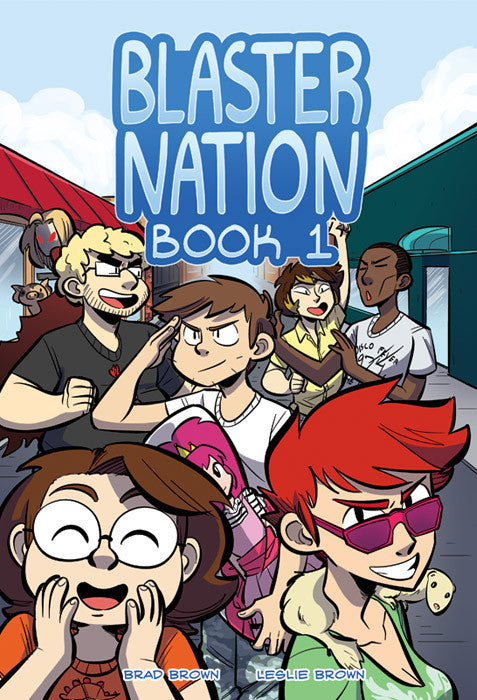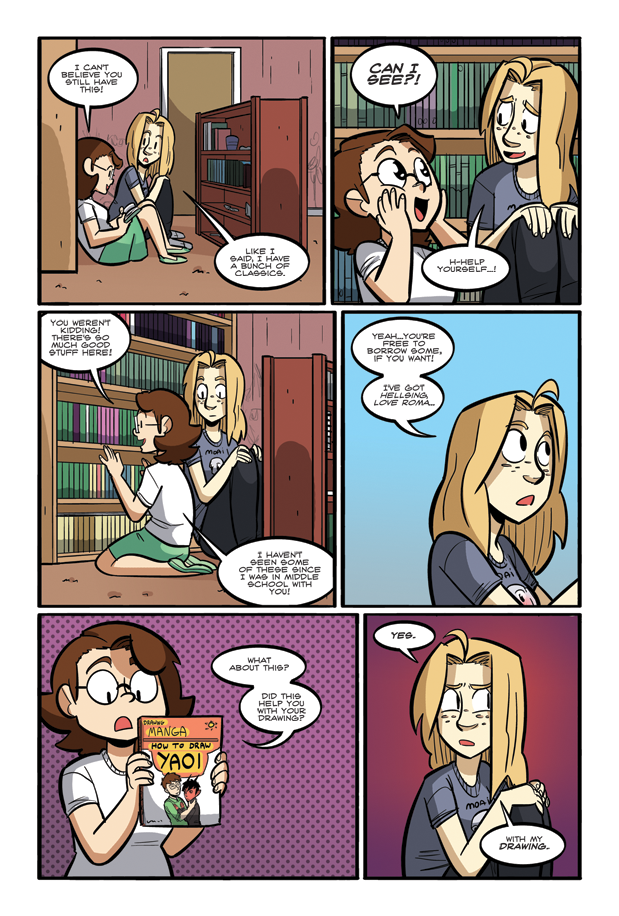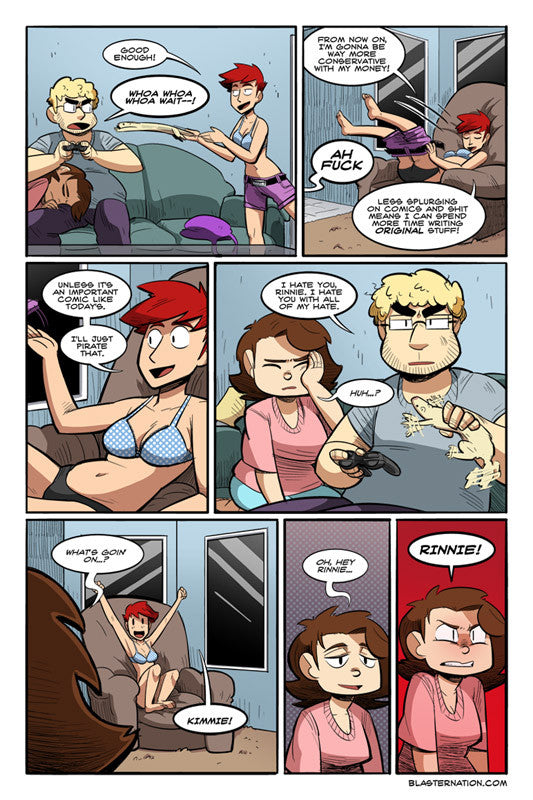 Translation missing: en.products.product.price.regular_price
$25.00
Translation missing: en.products.product.price.sale_price
$25.00
Translation missing: en.products.product.price.regular_price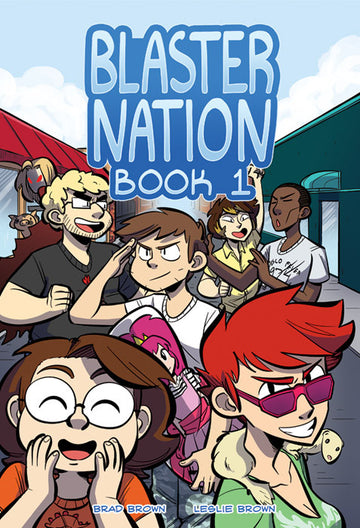 Blaster Nation - Book 1
Translation missing: en.products.product.price.regular_price
$25.00
Translation missing: en.products.product.price.sale_price
$25.00
Translation missing: en.products.product.price.regular_price
Dating sims. Space Marines. Love pillows. The world of nerds is a strange place, and the residents of Sucre Marron, Louisiana embrace it to an unhealthy degree.
From erotic superhero fanfiction writers to the fighting game community, Blaster Nation is a unique and honest take on the lives of dorks straight from a couple of bigger, real-life dorks. Often described by fans as the most terrifyingly relatable nerd comic on the internet, you're bound to find someone you know. Maybe even yourself...if that's a good thing.
Blaster Nation is a webcomic following a bunch of hopeless dorks facing their own individual hurdles. Originally a hobby project by an unemployed couple killing time in-between job applications, Blaster Nation is now the main focus of the newly married couple. 
Published online from January 27th, 2011 to September 28th, 2013. Includes bonus art and materials.
Author : Brad and Leslie Brown
Pages : 250 pages
Format : Full color - Softcover
Collection: Blaster Nation
The comic is currently ongoing and can be read here.