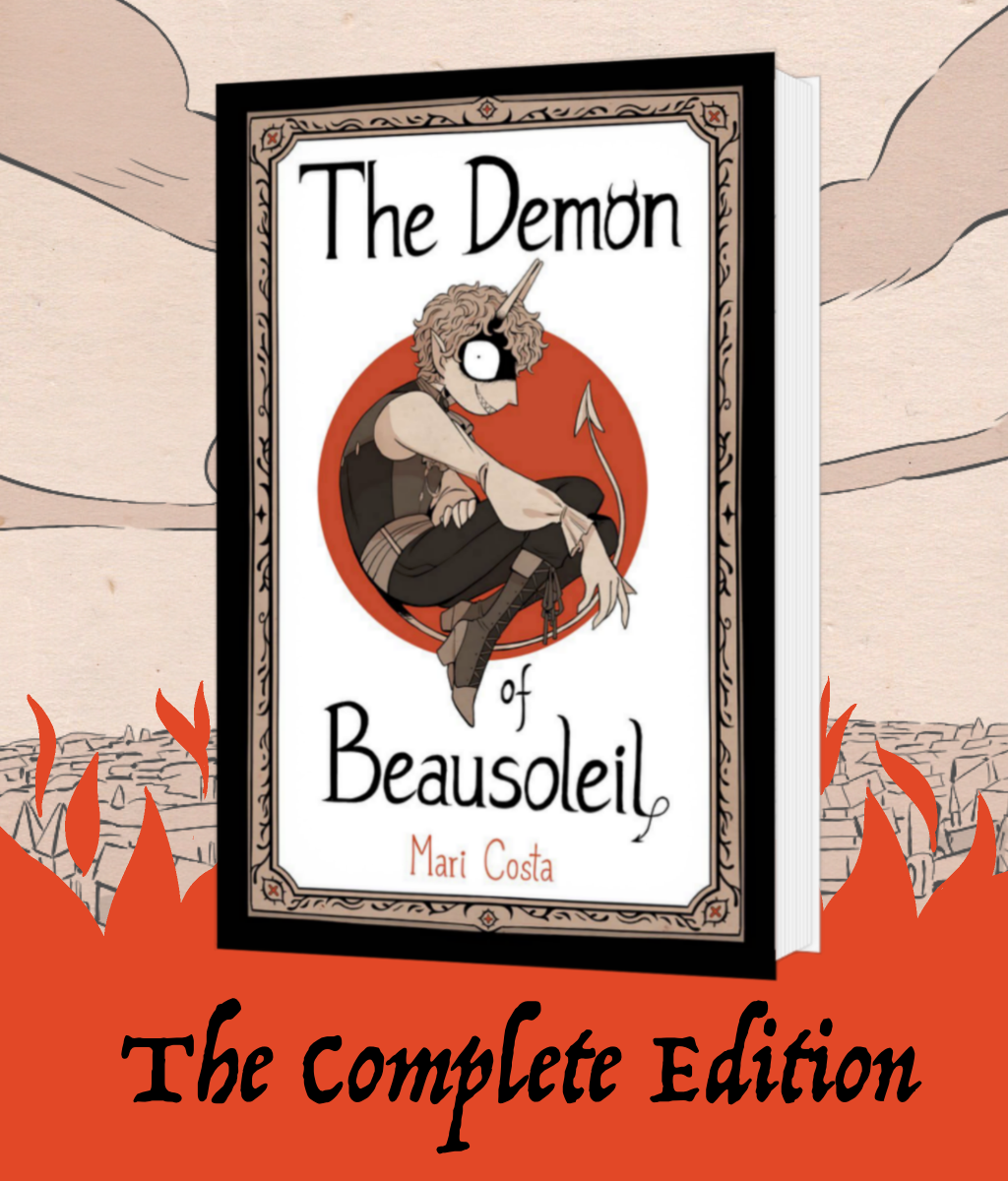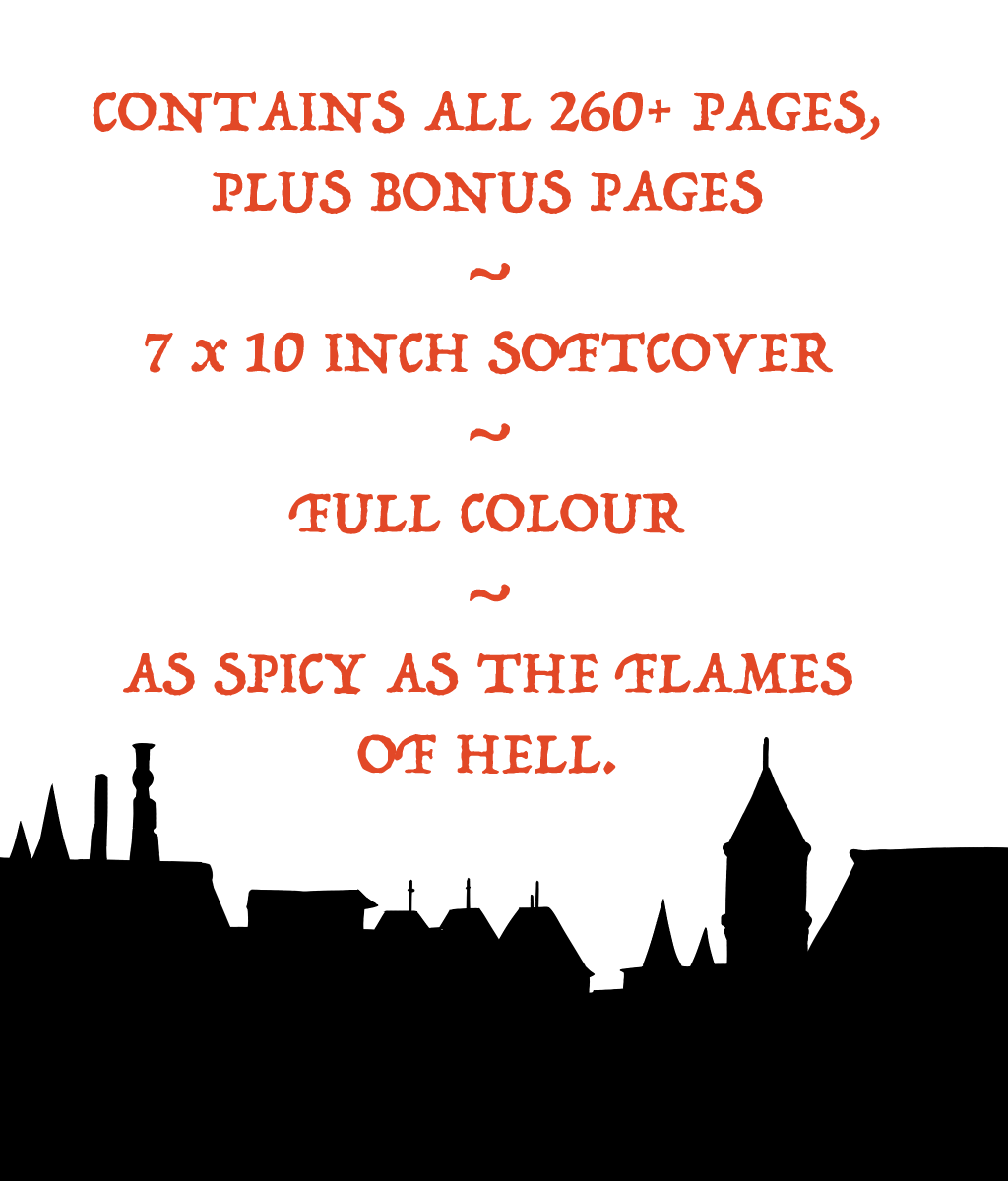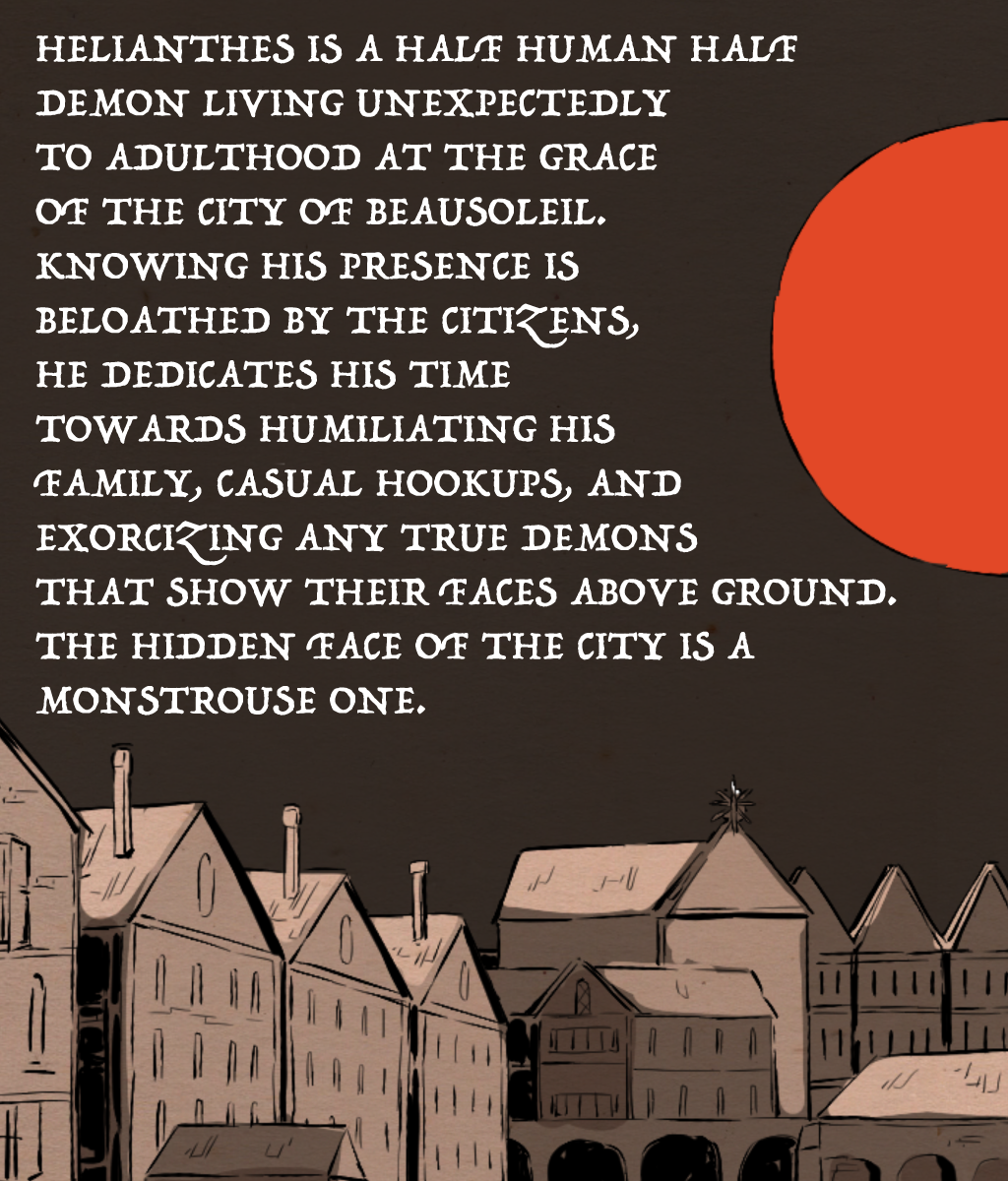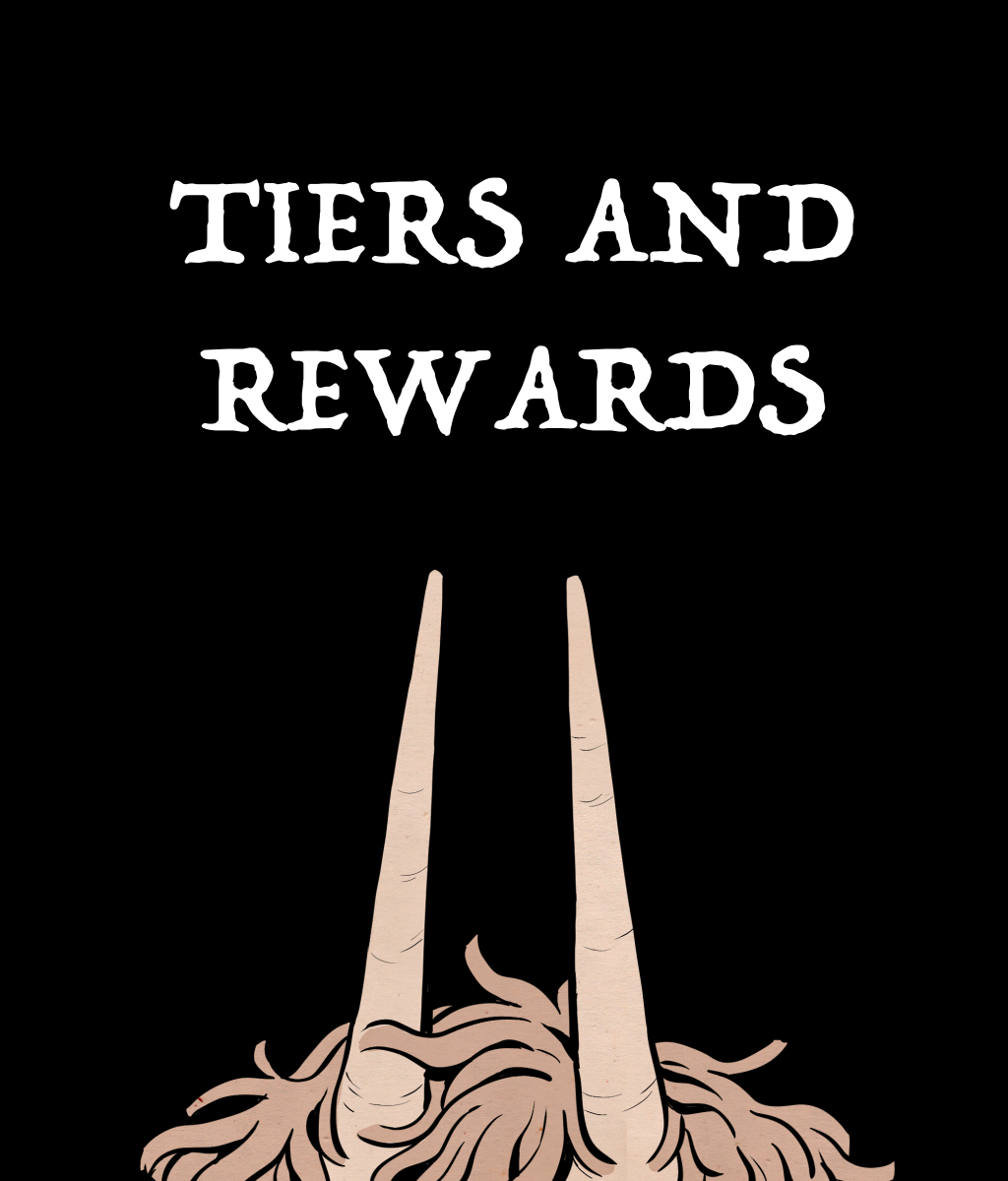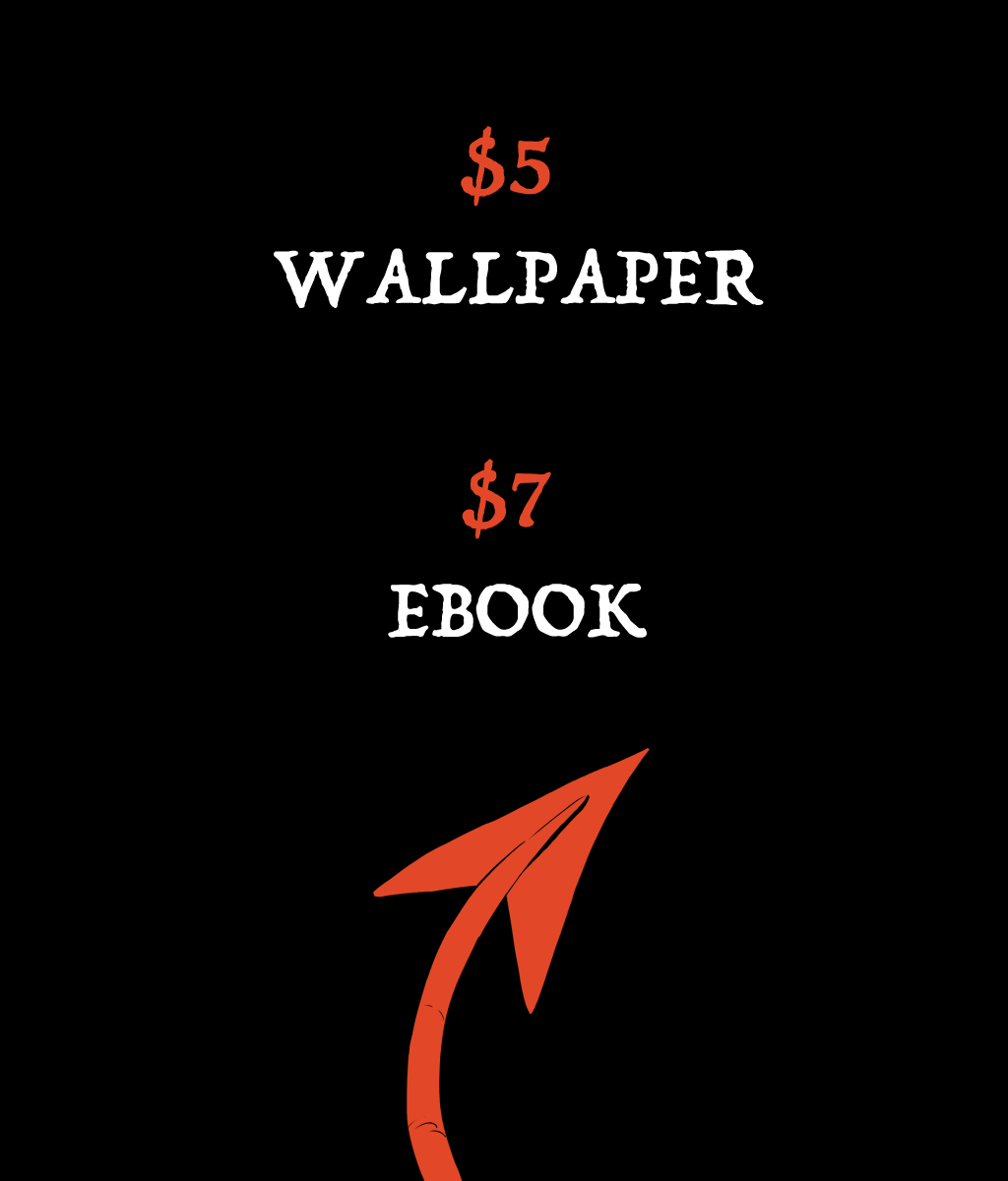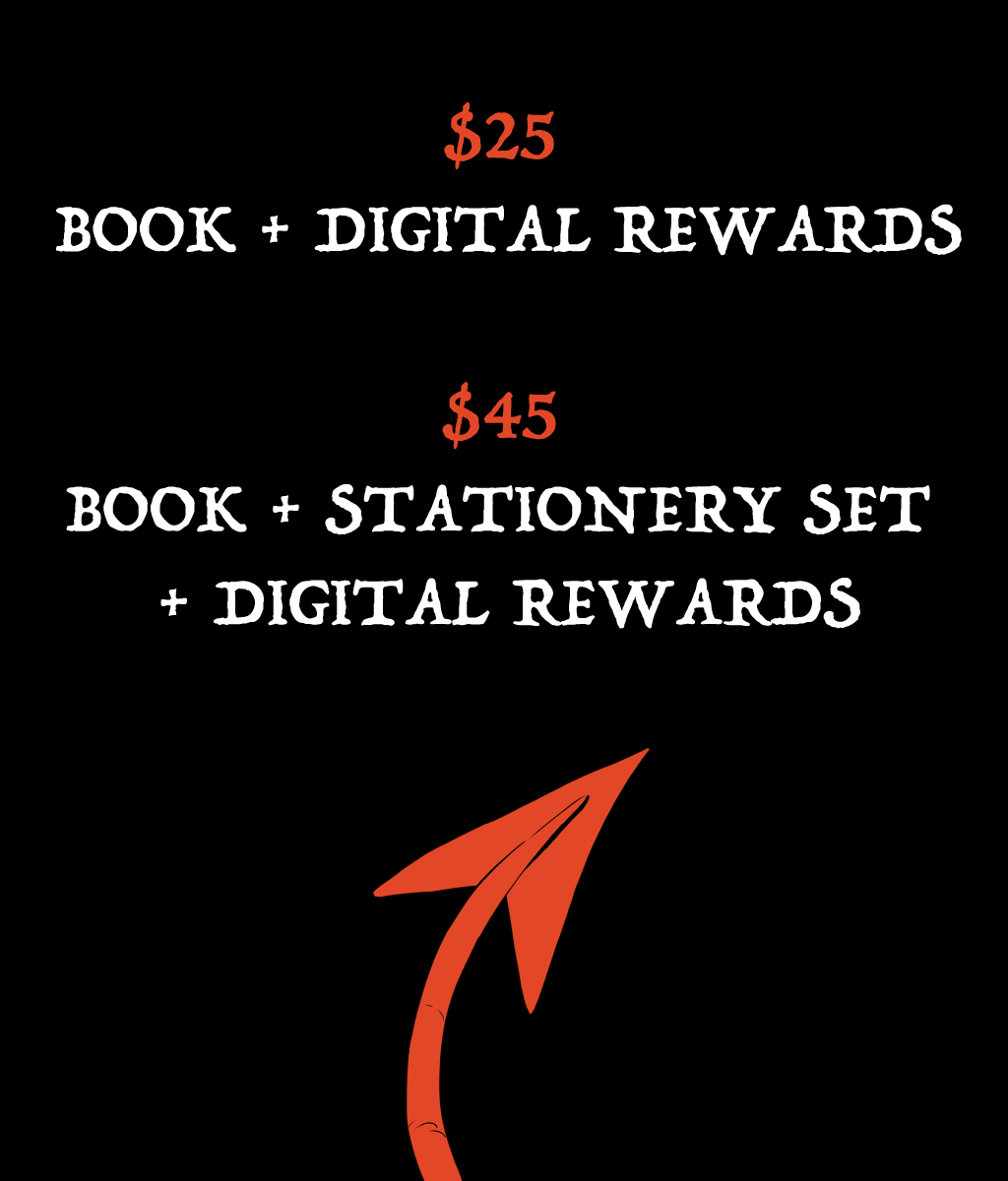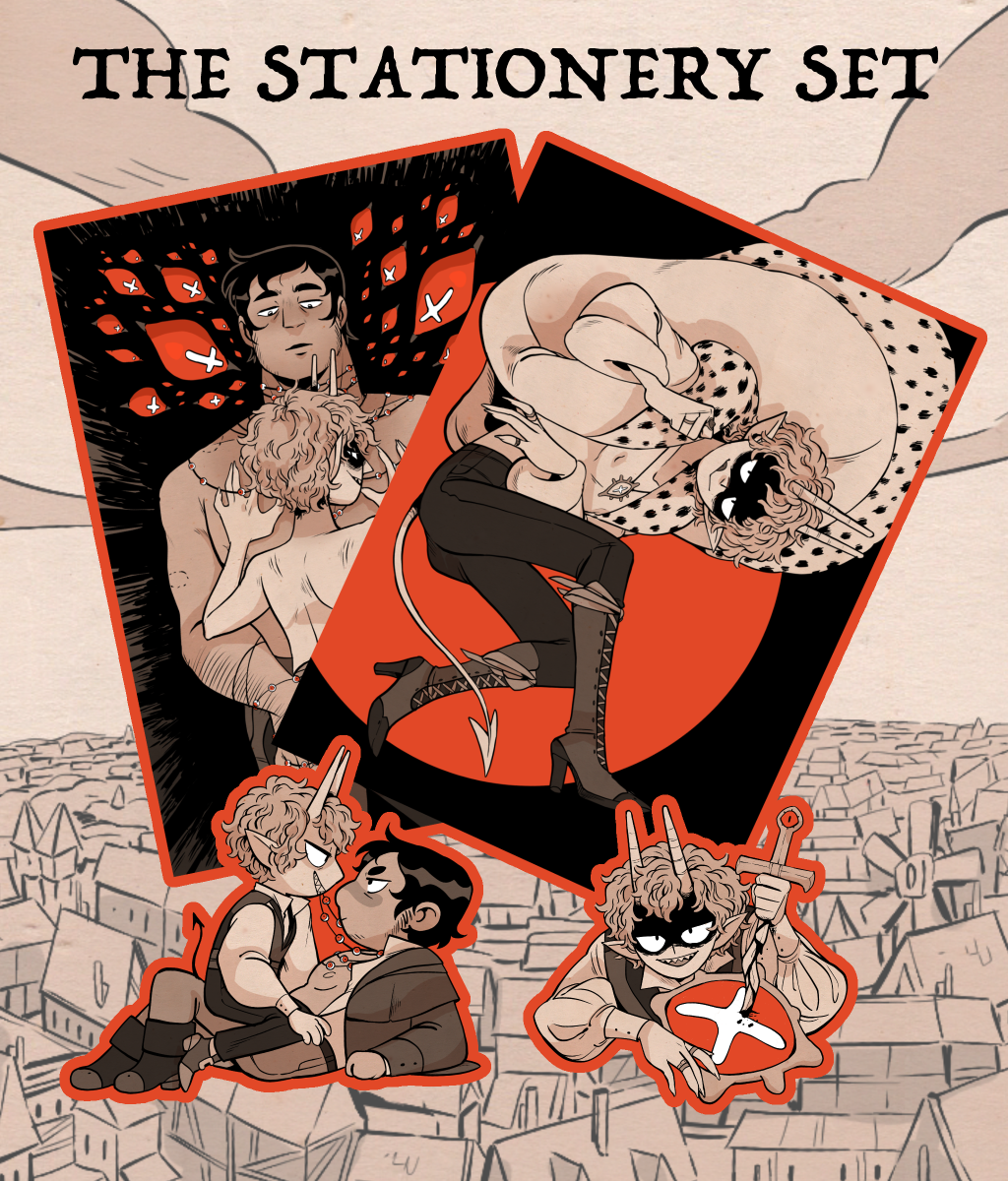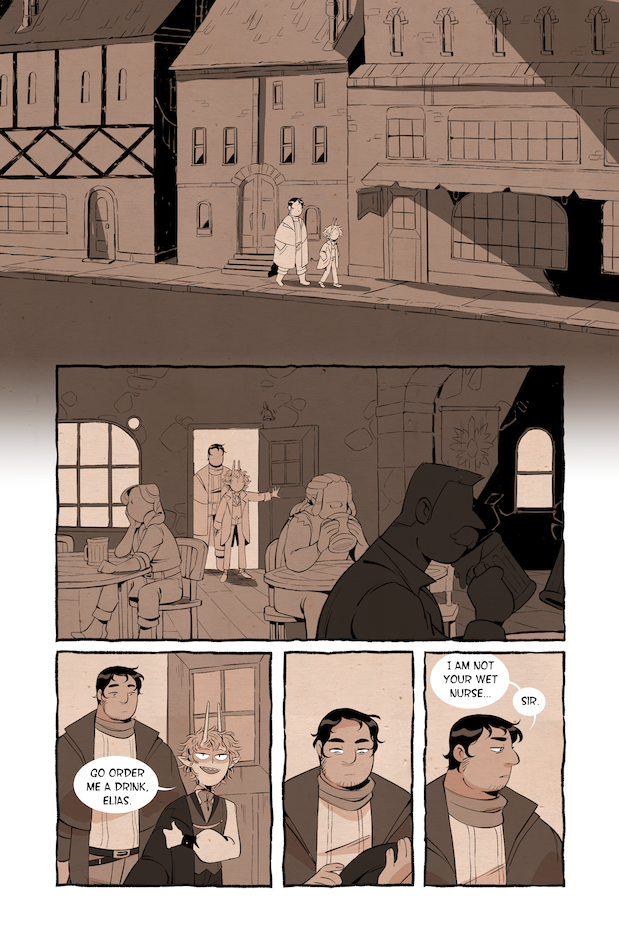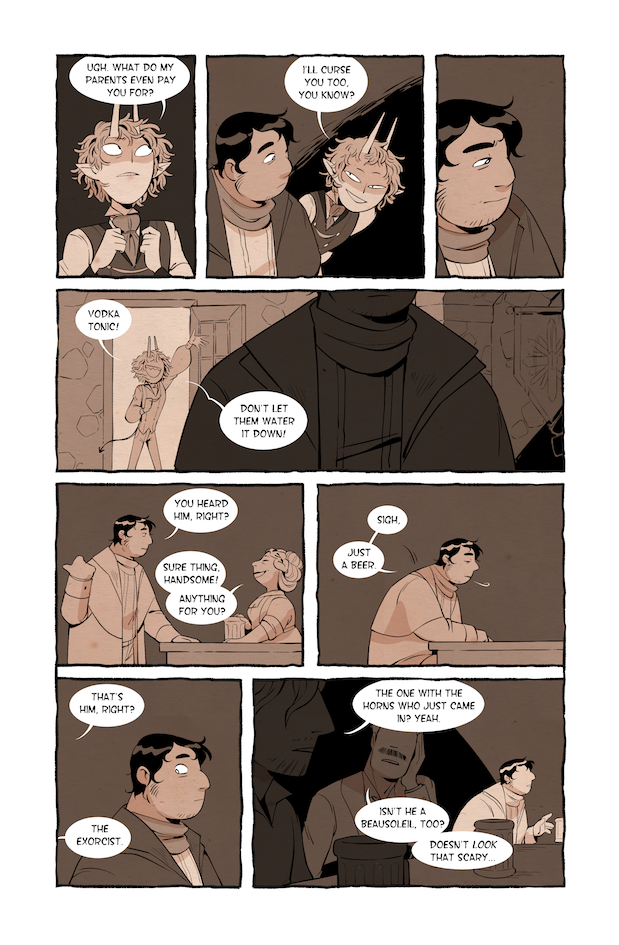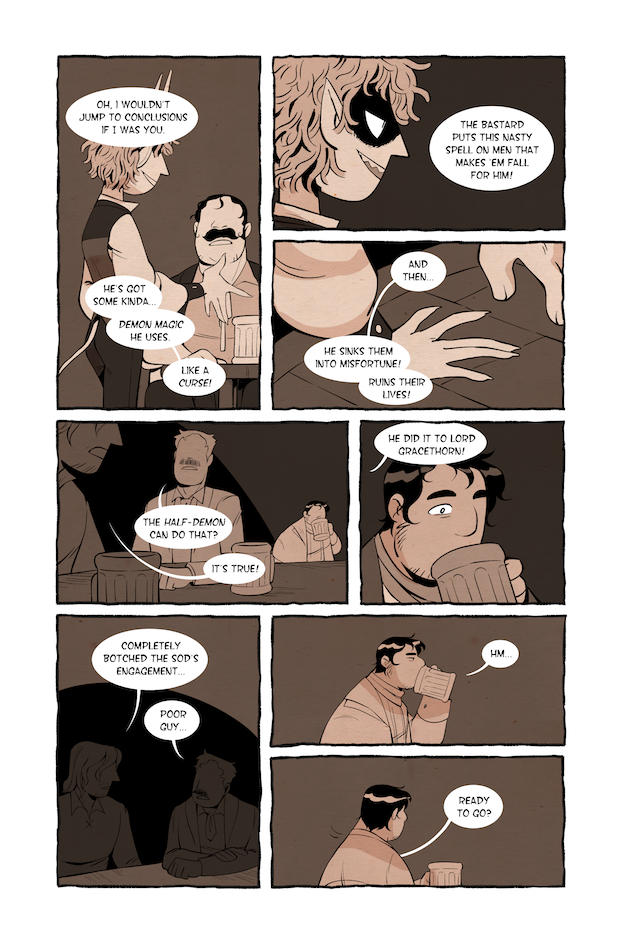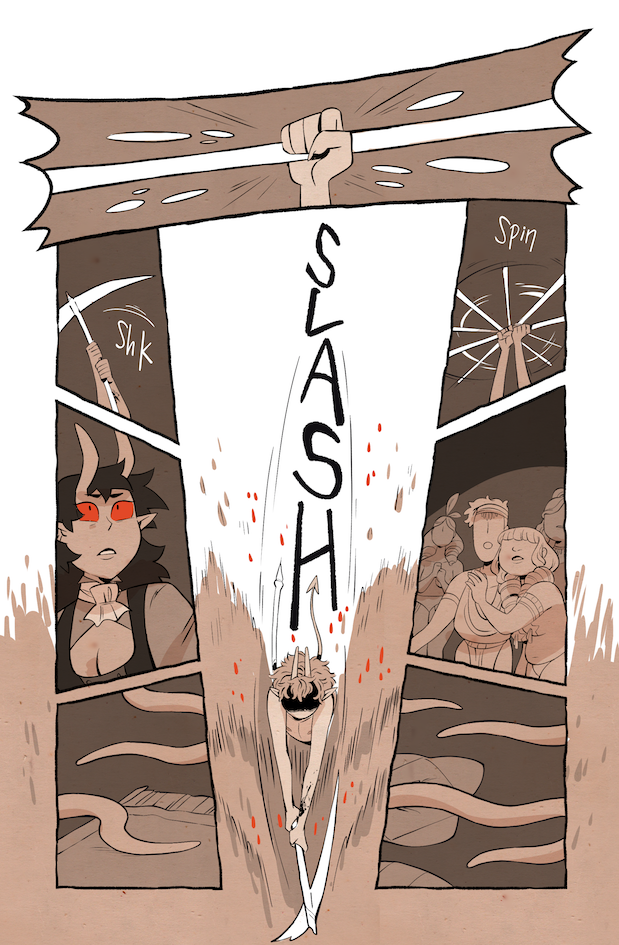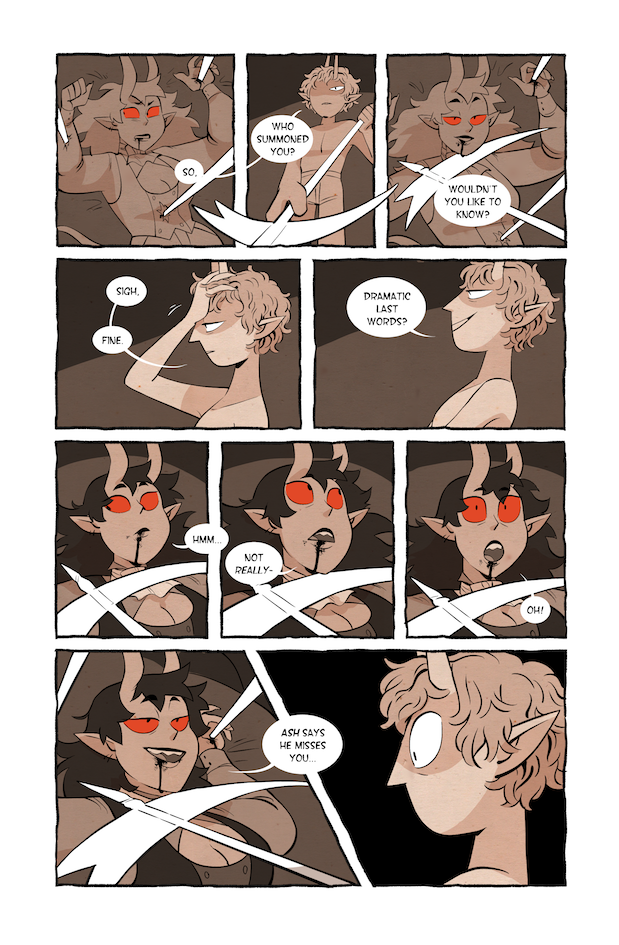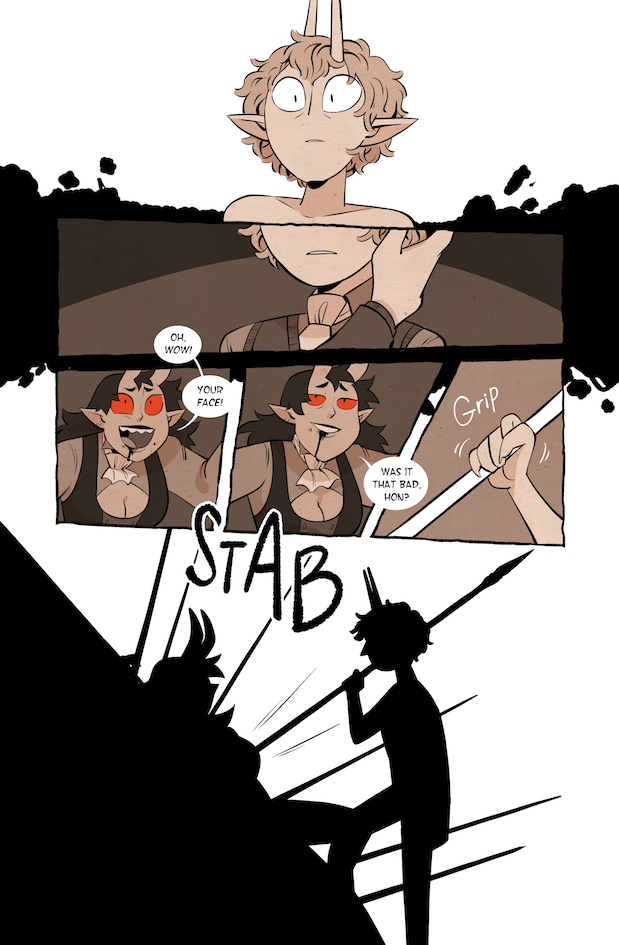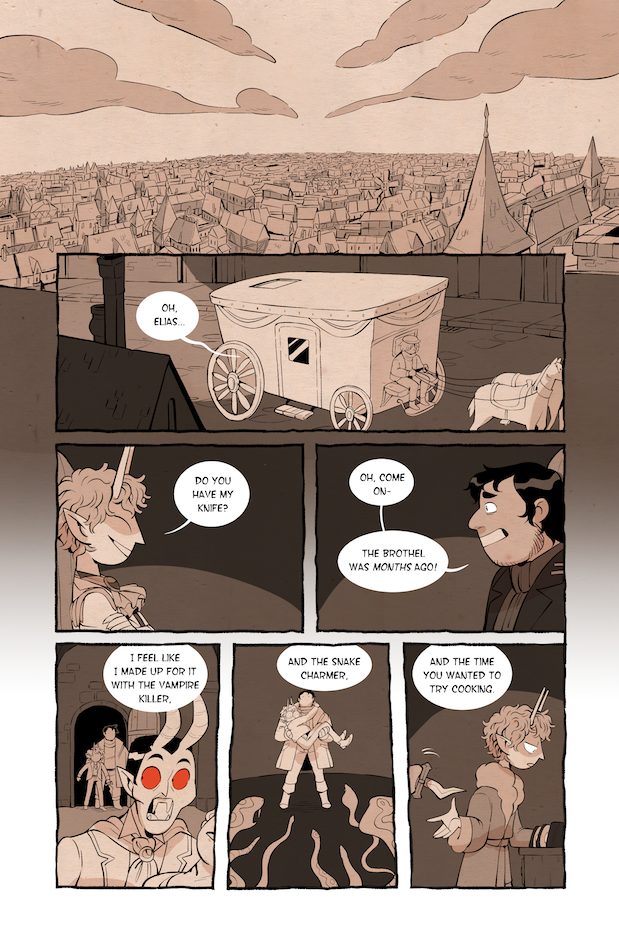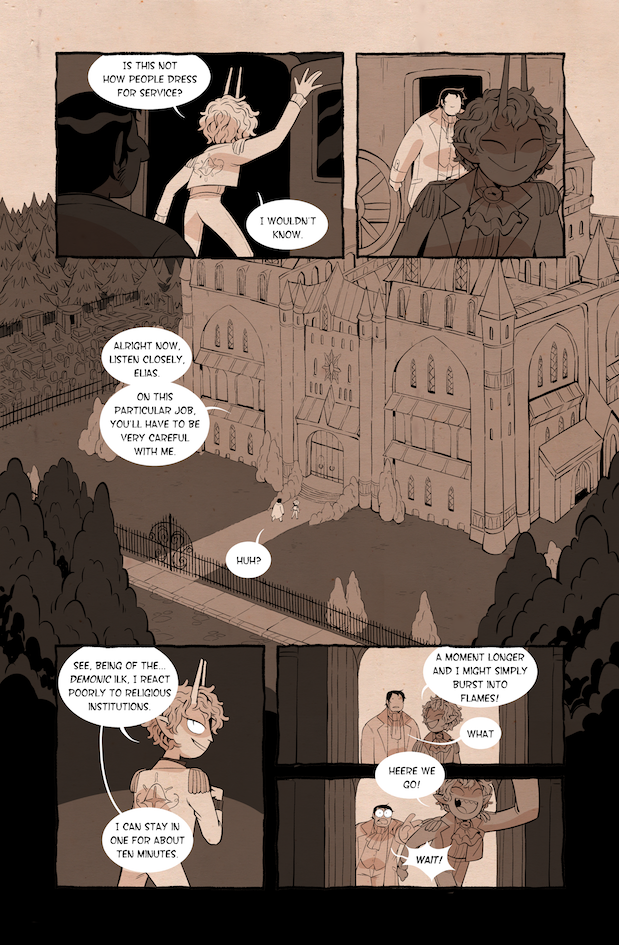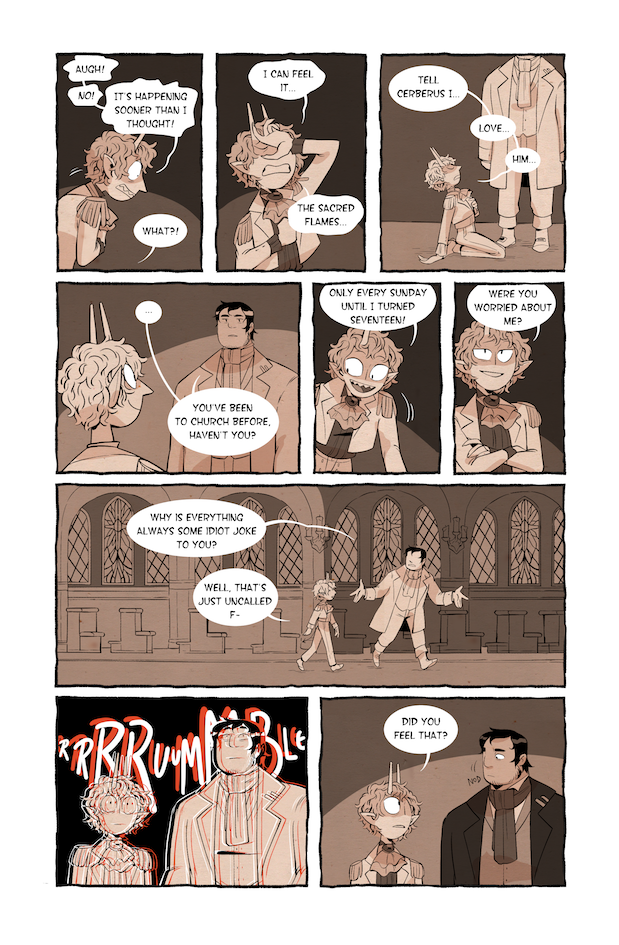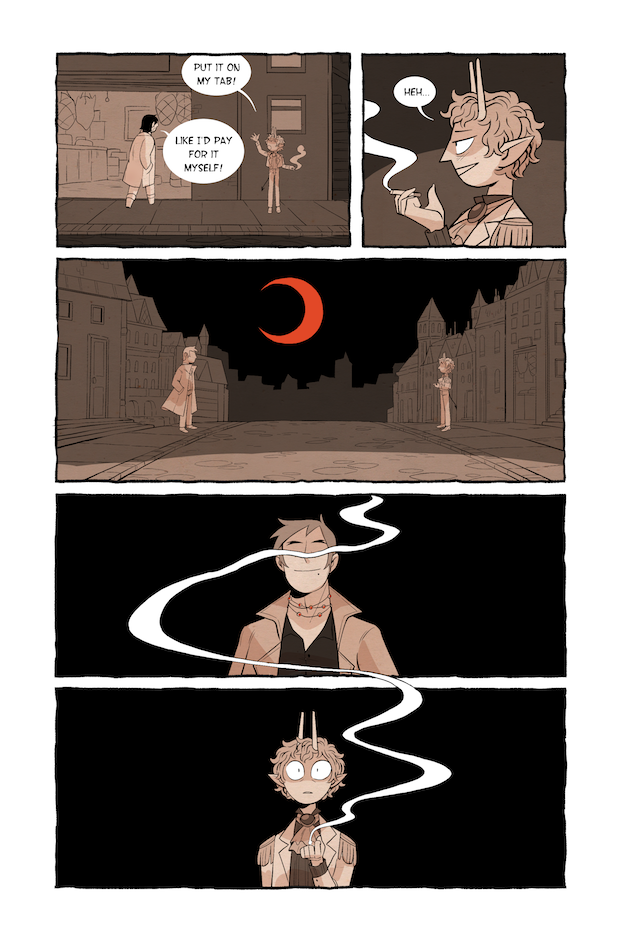 The Demon of Beausoleil - The Complete Edition
Translation missing: en.products.product.price.regular_price
$5.00
Translation missing: en.products.product.price.sale_price
$5.00
Translation missing: en.products.product.price.regular_price
This project did not reach its funding goal and refunds are being issued to backers. Thank you for your support!
In families touched by bad luck, during a full moon, is sometimes born a cambion. Horned, clawed and tailed, the small half demon child is often disposed of. Helianthes's family decide to keep him, and nurture him, despite his hellish condition. The rambunctious cambion, armed with a demon forged knife and a tired bodyguard imposed by his family, decides to take to the streets causing trouble and exorcising demons.
Through his exploits and the exorcisms he performs, Helianthes is continually confronted by a spectre from his past, as well as the growing romantic tension between himself and his bodyguard, Elias.
This is definitely not a story for the faint-hearted. We recommend +16 readers navigate this fiery tale.

+16 readers / Dark Fantasy / Drama / LGBTQIA+ (M/M)
Hiveworks is crowdfunding the printing of The Demon of Beausoleil directly through our store, Hivemill. We aim to ship out copies of the books and other rewards in August 2024!
The Demon of Beausoleil was written and drawn completely by Mari Costa, originally for exclusive digital release on her Patreon. It is now coming to print for the first time!

Alongside the book, we are offering pre-set selections of items in every tier.
Here are the available tiers (scroll through the carousel for images) :
$5 - Digital Wallpaper
$7 - A Remastered Ebook
$25 - The Demon of Beausoleil Softcover + All Digital items
$45 - The Demon of Beausoleil Softcover + The Stationery Set + All Digital items

Book details: Softcover, Black and white interior, 7x10 inches, 260+ pages, the complete story of The Demon of Beausoleil & bonus content.
Print set details: Set of 2 5x7 inch prints.
Sticker details: Set of 2 diecut stickers, 3 inches each, with a matte finish.
The Ebook: This is a remastered version of the Ebook previously sold in the Hivemill. The images are higher resolution. We will be sending this remastered ebook out to all customers who had bought the Ebook in its older form as a thank you for your support at the early stages of this comic.
Thank you for reading The Demon of Beausoleil, and for supporting the efforts of the independent publisher Hiveworks!
| | |
| --- | --- |
| Title | The Demon of Beausoleil - The Complete Edition |
| Creators | |
| Book Trim | 7x10 inches |
| Page Count | 264 |
| Format | Softcover; DRM-free PDF |