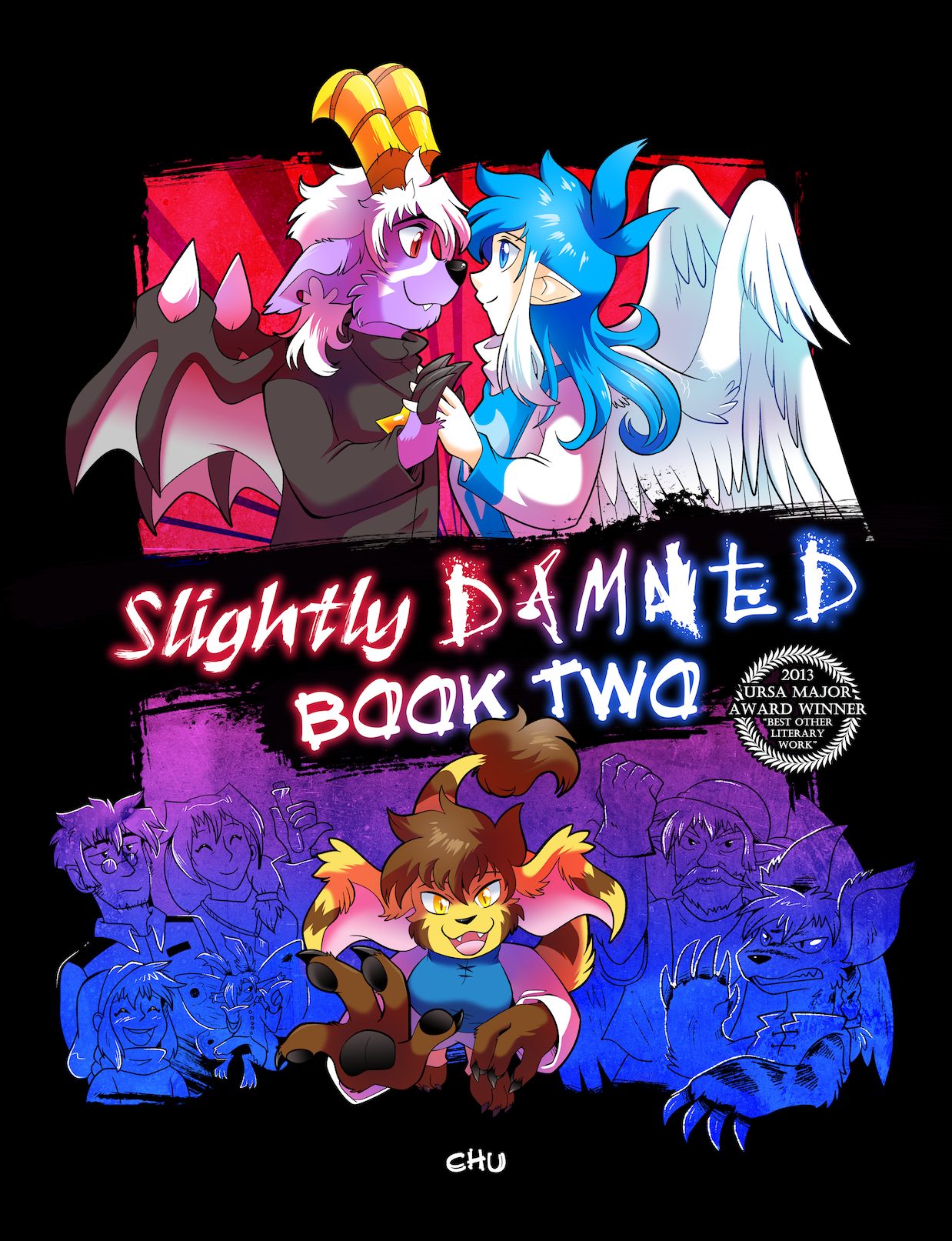 Translation missing: en.products.product.price.regular_price
$20.00
Translation missing: en.products.product.price.sale_price
$20.00
Translation missing: en.products.product.price.regular_price
Slightly Damned is the story of Rhea Snaketail, a girl killed through mysterious circumstances, and her adventures through the afterlife and beyond. She befriends a Demon named Buwaro and an Angel named Kieri, and together they travel the world, seeking lost family and uncovering the secrets of an ancient war. 
Slightly Damned won two Ursa Major Awards in 2012 and two more 2013, namely for "Best Graphic Story" and "Best Other Literary Work". Slightly Damned: Book Two contains original comic pages #188 through #376, and additional materials.
Softcover, full color. 338 pages.
Available in PDF ebook format.